Sharon Osbourne Shares Cozy Photo of Husband Ozzy & He Looks Barely Recognizable with Gray Hair
"The Talk" co-host and Ozzy Osbourne's wife, Sharon Osbourne, gave us a glimpse of her life at home now that the couple is living in a newfound domestic bliss following a private storm.
71-year-old rock heavy metal singer Ozzy Osbourne is embracing the inevitable signs of aging on his appearance, and he looks happier than ever with his new look in the comfort of his home and in the company of his loved ones.
A photo recently shared by Ozzy's longtime wife, 68-year-old entertainment manager, and TV personality Sharon Osbourne, on her Instagram feed, shows the couple in the same kind of homely atmosphere that we remember from their old reality TV series "The Osbournes."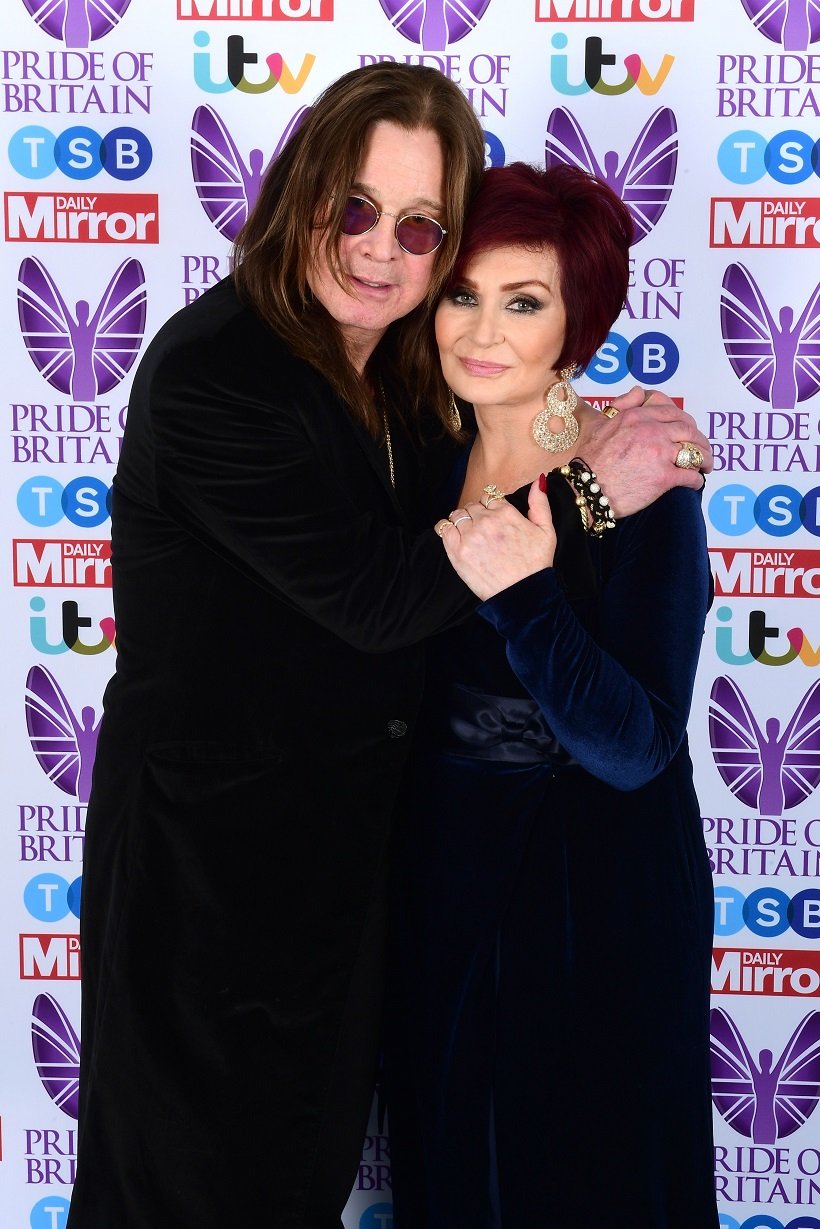 On November 30, 2020, Sharon took to her profile to post an image of herself next to Ozzy and two of their dogs, looking cozy in their home clothes (Sharon is barefooted) and armed with a lot of pillows for extra comfort.
"Happy Place," Sharon, who has returned to her red-haired look after having tried a grey-haired look for a couple of months, simply captioned the photo, on which a smiling and playful Ozzy looks comfortable sporting grey hair.
The post was very well-received among the fans of this celebrity couple, with users of the social network giving it more than 70,000 likes in the first 24 hours of its publication and leaving positive messages in the comments section.
"Yay!!!! Ozzy looks amazing, you both do, really. Cheers," a user wrote. "I love your happy place, Mrs. O," wrote another person. "Love to both of you (and your wolves too)," added a third person, referencing the couple's Huskies.
GOING BACK TO RED
Sharon surprised everyone in February by debuting a full-grey hair color via an Instagram post by celebrity stylist Jack Martin, who was responsible for the hair color makeover.
But, as they say, old habits die hard, and after eight months of donning the platinum blonde hairdo, Sharon showed up on a recent episode of CBS "The Talk" with her signature dark, red hair.
OZZY'S BIGGEST REGRET
2020 has been especially transcendent for Ozzy, who started the year by revealing that he had been diagnosed with a rare form of Parkinson's disease, amid his recovery from a spinal surgery undergone by the singer late in 2019.
These circumstances, followed by the COVID-19 lockdown, gave Ozzy a much-needed opportunity to reflect on his life and to grow, and he has come to see his decades-long love story with Sharon from a different perspective.
Talking to British GQ, which appointed him Man of the Year and featured him on the cover of its Men of the Year issue in November, Ozzy shared how much he regretted having cheated on Sharon, his wife of nearly 40 years.
Ozzy admitted to having broken Sharon's heart with his infidelity, and he assured that the crisis of his marriage in 2016, during which the couple even split briefly, served as a "reality check" for him, and that he will never cheat on his wife again.