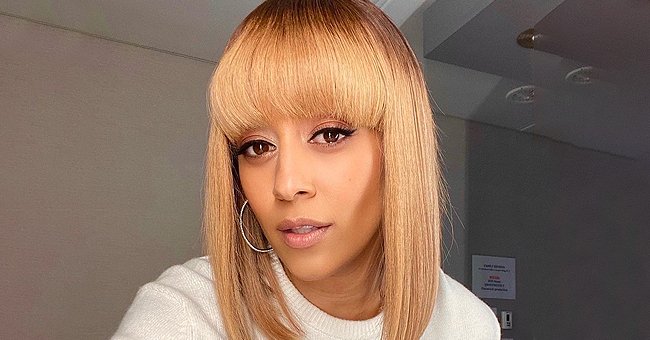 instagram.com/tahj_mowry
Tia Mowry & Her Brother Tahj Look like Twins as They Pose in Matching Black Outfits (Photo)

Tia Mowry and her brother Tahj had fans swooning after the actress shared a picture of them rocking matching outfits while showing off their uncanny resemblance.
"Sister Sister" star Tia Mowry shared a new picture of herself posing with her brother Tahj Mowry, and many could not help but notice the striking resemblance between the siblings.
The picture saw Tia rocking a black mesh outfit, which she accessorized with a matching headband, hoop earrings, and a pair of stylish glasses.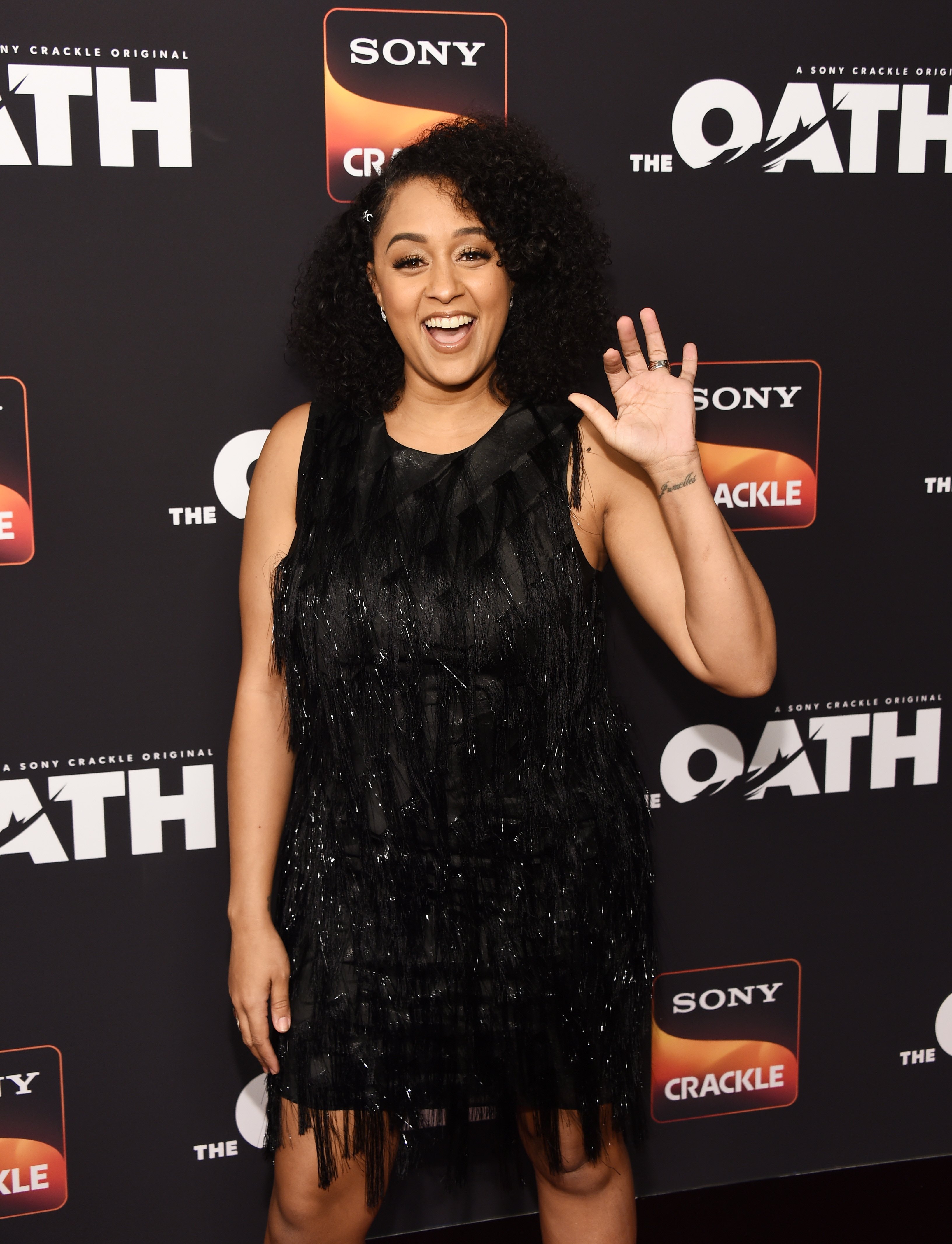 Tia Mowry arrives at Sony Crackle's "The Oath" Season 2 exclusive screening event at Paloma on February 20, 2019 in Los Angeles, California. I Photo: Getty Images
Just like his sister, Tahj rocked an all-black outfit consisting of a T-shirt, a baseball hat, and a pair of dark sunglasses to protect him from the blazing sun. With Tahj and Tia sweetly leaning towards each other, they flashed charming smiles while striking a pose for the gorgeous photo.
Tia accompanied the adorable image with a message, describing Tahj as a special human being while adding that he has an amazing heart. The doting sister concluded by writing:
"I see God in you, and it's so inspiring. Love you so much!"
The post was met with several reactions from fans and followers who took to the comments section to gush over the adorable duo.
Tia's last post is not the first time she and Tahj have shown off the uncanny resemblance between them in recent months.
Last month, Tia opened up about some of the issues they faced in the 90s while starring in the popular comedy series "Sister, Sister."
In September, the actress shared a photo of herself and Tahj posing for a gorgeous selfie while showing off their thick curly natural hair.
Just like Tia and her twin sister Tamera Mowry, Tahj rose to the spotlight as a child actor appearing in the 90s comedy series "Full House."
Last year, Tahj opened up about what it felt like being on the show, some of his favorite moments on the series, and why many viewers loved his character, Teddy.
While Tahj was enjoying the love and support from "Full House" fans, his sisters were struggling with unequal treatment because of their status as biracial kids.
Last month, Tia opened up about some of the issues they faced in the 90s while starring in the popular comedy series "Sister, Sister."
The actress explained that even though they were little, she was aware of how they were being treated differently compared to other white members of the cast.
However, Tia added that their experiences with racial discrimination helped her learn impressive work ethics that has helped her over the years.
In addition to teaching her how to be professional, Tia's experiences have ultimately shaped her into the confident woman she is today.
Please fill in your e-mail so we can share with you our top stories!