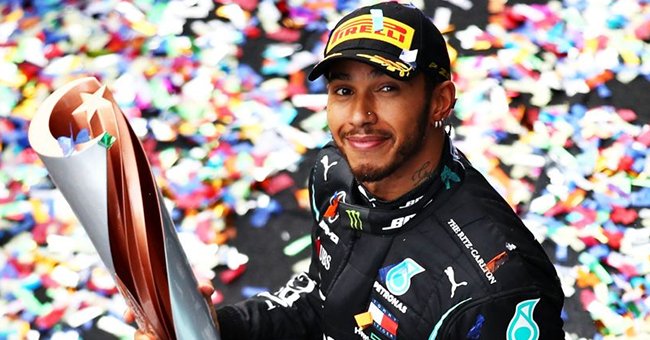 Getty Images
This Is Why F1 Lewis Hamilton Is Skipping Next Weekend's Race in Bahrain

F1 World Champion Lewis Hamilton will, sadly, miss his next race this weekend. Hamilton took to Instagram to share how gutted he is that he will not be able to race.
F1 Lewis Hamilton will be skipping next weekend's race in Bahrain. Following his three tests for coronavirus, which came back negative, Hamilton revealed that his latest test came back positive.
In his post, the 35-year-old wrote a lengthy post revealing his reason for missing his next race. Hamilton started by explaining how devastated he is that he won't be racing this weekend.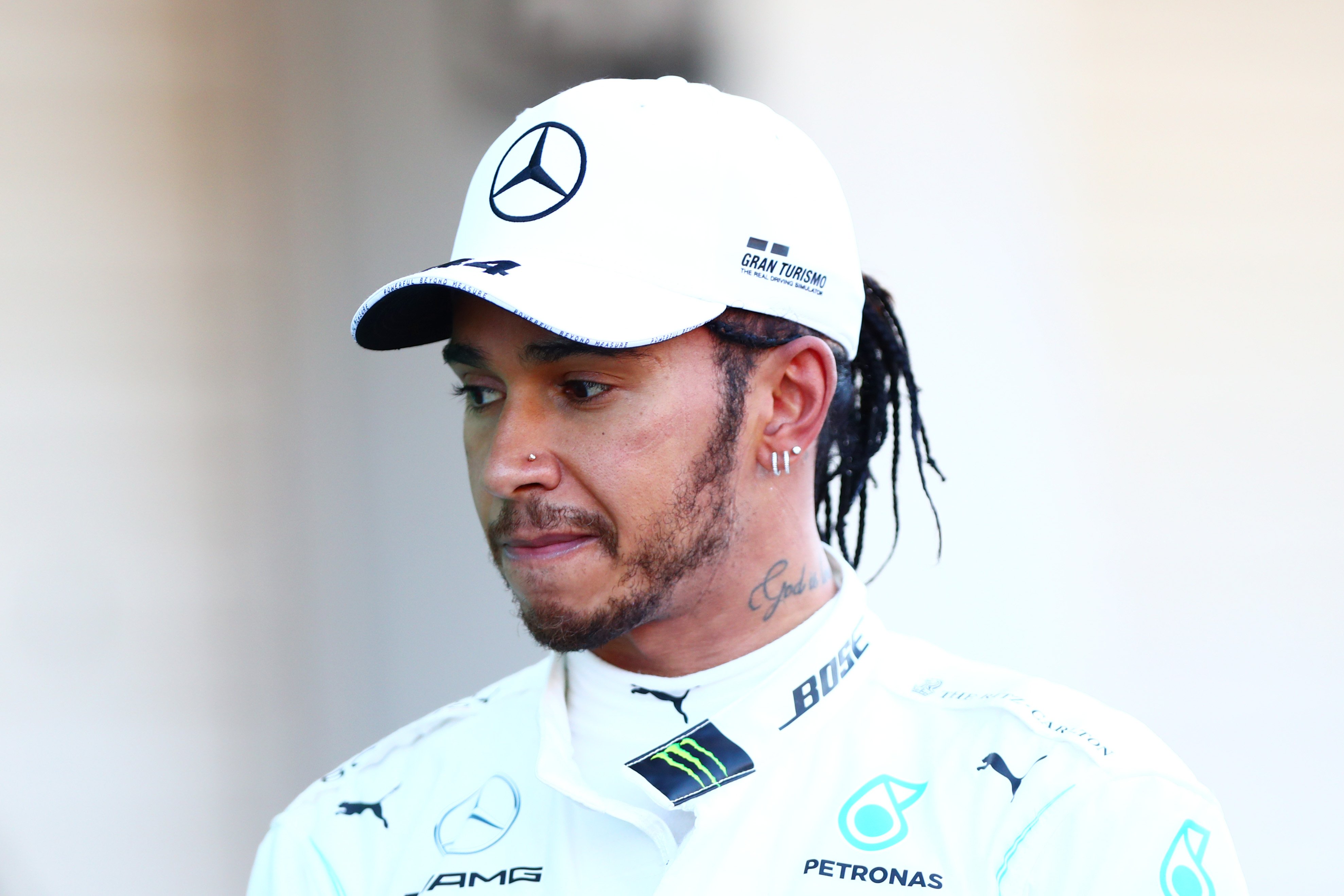 Lewis Hamilton of Great Britain and Mercedes GP looks dejected in parc ferme during the F1 Grand Prix of Japan at Suzuka Circuit on October 13, 2019 in Suzuka, Japan | Photo: Getty Images
Hamilton emphasized that he and his team have been practicing safety measures since they started the season in June. The British racer stated that although he had tested negative three times, it was not the case this time around.
"I woke up yesterday morning with mild symptoms and requested another test which came back positive."
The Formula One driver added that although the ordeal saddens him, he will ensure that he follows protocols and advice to safeguard others' lives. Hamilton stated that he has immediately gone into self-isolation for ten days and cautioned his fans to stay safe amid the pandemic.
Seeing that Hamilton will be off the racetracks for a while and will miss the Sakhir Grand Pix, the question on everyone's mind is, who will replace him? According to Formula 1.com, Mercedes are still undecided regarding Hamilton's replacement.
Nonetheless, their reserve driver Stoffel Vandoorne will travel to Bahrain after finishing his Formula E testing in Valencia, Spain, on Tuesday, as was originally planned. However, it is not quite clear if the Belgian driver will get a nod. He is among the few for consideration.
While his team is still in talks regarding his substitute, after testing positive for Covid-19, the Mercedes driver received the news at the same time of his test results stating that someone that he had been in contact with before his arrival in Bahrain had also tested positive.
After his positive results, Hamilton assured his followers on social media that he feels alright. The racer further stated that he would do his darndest to remain fit and healthy.
On November 24, Hamilton got candid about his upbringing and how he owes his success to his dad. The Formula 1 driver made history earlier this month when he won the 2020 F1 Championship.
Hamilton's victory took place in Instanbul at the Turkish Grand Pix, tying with Michael Schumacher for most won championship titles, with seven in total. Hamilton has now won 94 races in his career.
The talented driver previously beat Schumacher's record of 91 career wins last month at the Portuguese Grand Pix. A stellar achievement career for the Brit, and his hard work has certainly paid off.
Hamilton told People what went through his mind when he crossed the finish line in his triumph. He revealed that his dad, Anthony Hamilton's unwavering support, kept him striving for the best on his journey to success.
"I came across the line, and all the things about me and my dad – when we went away from our first championship singing 'We Are the Champions,' the struggles we that we had – just flashed through my mind, and all this emotion came up," he said.
Hamilton added that there were times that he and his father did not think that they would not make it. He further stated that they had worrying times and that through all of that, his dad never once doubted him.
Please fill in your e-mail so we can share with you our top stories!