Lewis Hamilton Breaks Michael Schumacher's Win Record — Inside His Ups and Downs
Lewis Hamilton has gone on to break Michael Schumacher's win record with the recent Portuguese Grand Prix. Here is a look at the events that led up to the victory.
Over the years, Lewis Hamilton has proven that he has all it takes to be a champion in the world of racing and fast cars, but with his recent win, he has proven that he is the man to beat when it comes to fast car racing.
Hamilton recently broke Formula One car racer Michael Schumacher's win record by winning the Portuguese Grand Prix. The Portuguese GP win is Hamilton's 92nd win placing him ahead of Schumacher.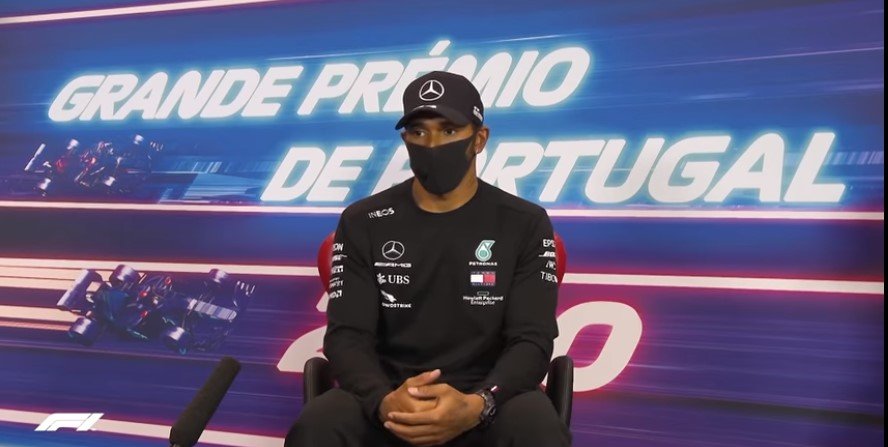 Hamiton came first against 18 other drivers surpassing fellow Mercedes driver Valteri Bottas with 25 seconds. The win places him ahead of other race car drivers, and now, it is only Hamilton that can beat his own record as no one comes close.
Racing for almost one hour 30 minutes, Hamilton's win has been a long time coming as he has continuously dominated the tracks by his sheer agility and sharpness. Speaking on his victory, Hamilton said:
"I could never have dreamed of being where I am today. I didn't have a magic ball when I chose to come to this team and partner with great people, but here I am."
He further stated that the victory was not for himself alone but for all those who worked on his team and for the Mercedes family whom he drives for.
 Hamilton has shattered a lot of records.
While it might look like Hamilton is having straight winning streaks, he has been put in the work over the years right from the time he started as a rookie with McLaren. The road to victory has not been smooth, and at some point, it affected his relationship with his father.
Hamilton's father was his manager when he started his career, but he had to fire him at some point, which led to friction between father and son that took years to resolve. Now, things are great between them such that his father was there to congratulate him on his record-breaking win.
Aside from having 92 wins, Hamilton has shattered a lot of records and has even broken his own records at some point. He has won 97 pole positions, 29 more than Schumacher, who comes in second.
Interestingly, aside from winning on the race tracks, Hamilton has also endeared himself to fans, lovers, and other celebrities by continually breaking the barriers and refusing to fit into a box.
With all his work on the track and off-track, Hamilton also has an intriguing relationship life. He has been reported to have dated former Pussycat Dolls singer Nicole Scherzinger, and Russian Model Viktoria Odintcova has opened up that she and Hamilton have an interesting relationship.
Through it all, Hamilton's wins are well deserving as he has put in his best, and for him, the sky is not the limit as one can go as far as they wish to go in life and achievements.