Oprah Winfrey Stuns in Long White Dress Riding Sleigh Full of Gifts in Photo — She Is a Christmas Mood
Oprah Winfrey recently stunned her fans on social media after a photo of her wearing a long white number while riding a sleigh full of gifts surfaced on social media. 
It's the Christmas season, and people are getting into the spirit of the festivities. One of the said people is the influential Oprah Winfrey, who went for full dramatic effect in a photo which was posted to the official Oprah Magazine's Instagram page. 
The shot featured Winfrey dressed in a long snow-white dress that sported an immense flair from the knee down. She supplemented the dress with a huge white fur coat draped across her shoulders.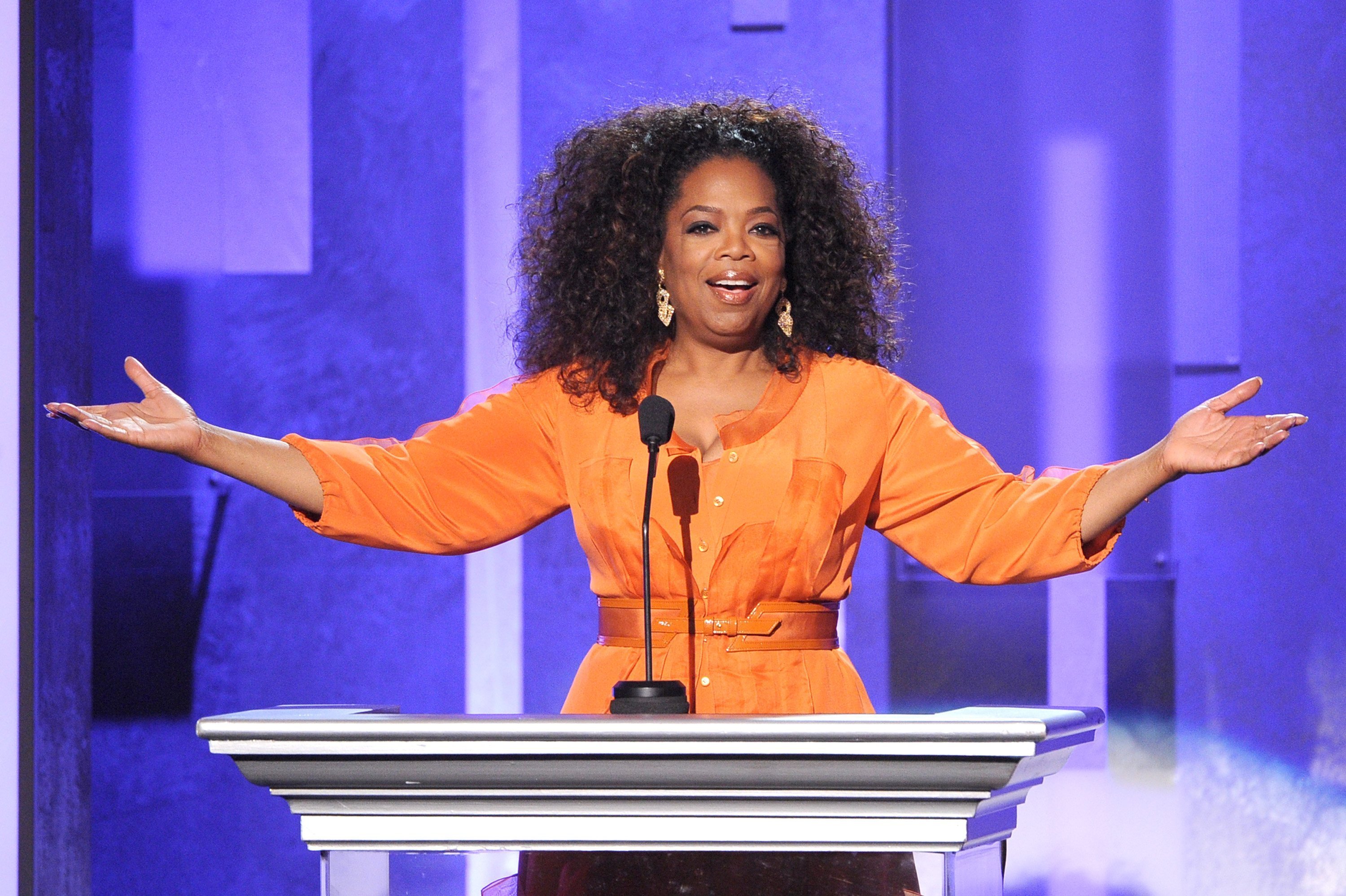 The famous TV personality stood on a simple-looking sleigh teeming with various sized presents wrapped in white paper with a red bow on top. She held one small gift up as she smiled at the camera. 
Behind her was a scenic view that featured rough hills partly covered in snow. The shot was taken on a beautiful day so the skies were blue with almost no clouds in sight. The caption that followed the post read:
"Entering December & the holidays like." 
In the comments section, fans of the self-made woman gushed over the image. It goes without saying that they all thought she looked fantastic even as they joked about getting presents from "Saint-Oprah."
Winfrey is just among the multitudes of people worldwide grateful to be alive in the last month of 2020. The year has been a trying one, with the most terrible trial being the novel coronavirus.  
The media mogul dropped his meals at the door and would often stop to have a chat with him.
The virus swept through the world, causing panic and death as many people were infected. A number of the infected also included celebrities, some of whom did not make it. 
Those who kept safe found ways to help in the battle against the pandemic. Winfrey was one such person, and she donated up to 10 million dollars to COVID-19 relief efforts.
Till today, Winfrey has never been infected, and she has always worked hard to keep things that way, mostly because she may have preexisting medical issues that may prove fatal for her should she contract the virus. 
She took the social distance regulations very seriously– even her boyfriend Stedman Graham was not exempted from her safety measures.
The author had been exposed when he traveled by flight to affected places. When he returned to their home, she had him self quarantine in their guesthouse while she occupied the main building.  
The media mogul dropped his meals at the door and would often stop to have a chat with him through the window. Grahan did not terribly mind the isolation since it was to ensure his woman's survival.
Winfrey and Graham have been together since 1986. It may seem impossible, but it is real and what makes it even more strange is that the couple is yet to exchange vows and may never do so. 
Winfrey believes that if she and Grahan had tied the knot, their relationship would likely not have worked out because she did not want marriage and he knew it. That did not stop him from proposing, and though she said yes, the marriage did not happen. 
Graham let her be who she wanted to be, so they remained together without marriage and children. Winfrey does not regret this and she would do it all over again without changing anything.