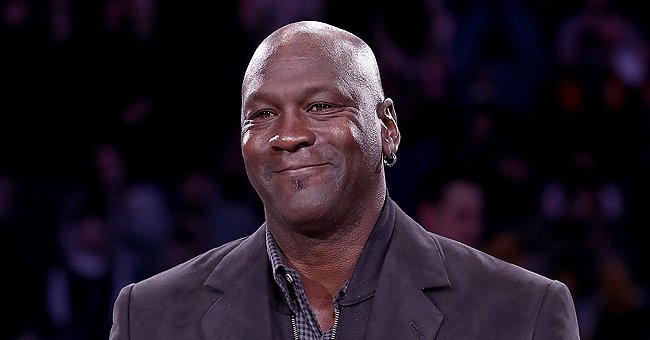 GettyImages
Michael Jordan's Daughter Stuns Wearing Chic Black Dress in Photo with Fiancé on His Birthday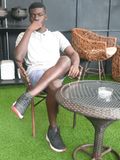 Michael Jordan's daughter recently stunned her fans on social media after she shared a shot that captured herself and her fiancé on his birthday.
Jasmine Jordan took to her Instagram page to celebrate her fiancé's 29th birthday but instead, she ended up stealing a bunch of hearts, which is ironic because they were freely given.
The heartwarming photo featured the gorgeous 27-year-old seated alongside her beau at a table that held food. One of the plates had the word "congratulations" scrawled on it with some kind of syrup, and it also held a tiny cake that sported two lit candles.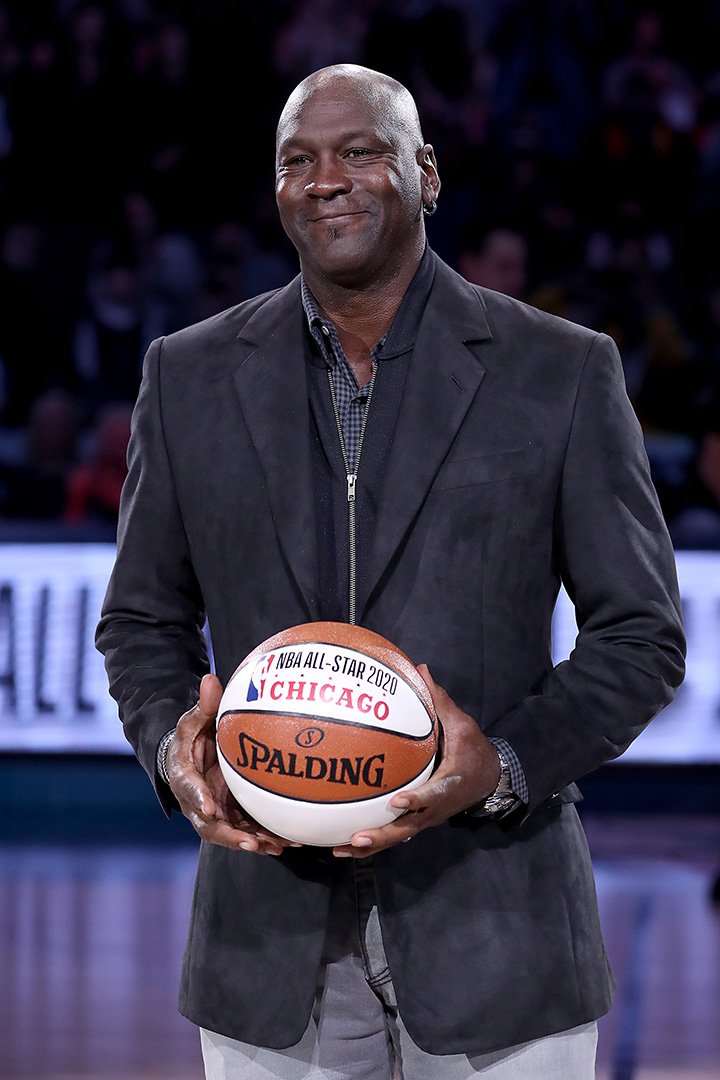 Michael Jordan attending the 2018 NBA All-Star Game at Staples Center in Los Angeles, California in February 2018. | Photo: Getty Images
The couple was not really particular about the food that sat ignored on the table while they gazed lovingly at each other. Not much could be seen of their outfits since they were seated, but from what was visible, Jasmine had on a sleeveless top, and her hair was done in braids.
Her fiancé Rakeem Christmas wore a patterned black button-down shirt. He also had on a slim gold chain and rocked a macho haircut that only served to accentuate his handsomeness. Jasmine captioned the post,
Twenty-Nine Damn You Fine! Happy Birthday Mi Amor. Blessed To Spend My Life With You. Keemie & I Love You."
In the comment section, Jasmine's fans joined her in wishing Christmas a happy birthday. One fan tagged them the "cutest couple ever," while another joked about the NBA player putting in training on his birthday.
Jasmine is Michael Jordan's third child with his first wife, Juanita Vanoy, and she came after two boys, Jeffrey and Marcus.
He wants the adorable boy to call him "Micheal" instead of grandpa.
Michael and Juanita divorced in 2006. The NBA legend found love again with Yvette Prieto and they tied the knot in 2013. They are now proud parents to two children, Victoria and Ysabel.
Unlike her brothers, Jasmine did not follow her father's steps. Instead, she chose to work behind the scenes at the family company. She studied sports management at Syracuse University and went on to work as a field representative for the Nike Jordan brand.
Jasmine serves as a liaison between the brand and the athletes that are signed onto it. She is hardworking and has been careful to listen to her instincts when it comes to making decisions – a lesson she learned from her father.
Besides being the world's best partner and an illustrious businesswoman, Jasmine is also a doting mother to the child she shares with her fiancé. The child's name is Rakeem Jr., and he was welcomed in May 2019.
Since his arrival, the little bundle of joy has burrowed his way deep into his family's heart. No one is immune from his charms, especially Michael, who has been known to spend a lot of time with his grandson.
It was even reported that he wants the adorable boy to call him "Micheal" instead of grandpa or the likes. If that does not confirm his love for the toddler, nothing else can.
Please fill in your e-mail so we can share with you our top stories!