Serena Williams Sets Hearts Racing as She Poses in a Black Leather Mini Dress and Heavy Boots
Tennis star Serena Williams stunned in a recent post on her Instagram page as she shared pictures of herself rocking a black leather mini dress and heavy boots. 
Serena Williams is one of the greatest women ever to have played lawn tennis and has 23 Grand Slam titles and multiple awards to prove that fact. 
Over the years, she has built a reputation of being a fashion icon and always looks the part when she is sweating it out against an opponent on the tennis court or stunning on the red carpet or a photoshoot.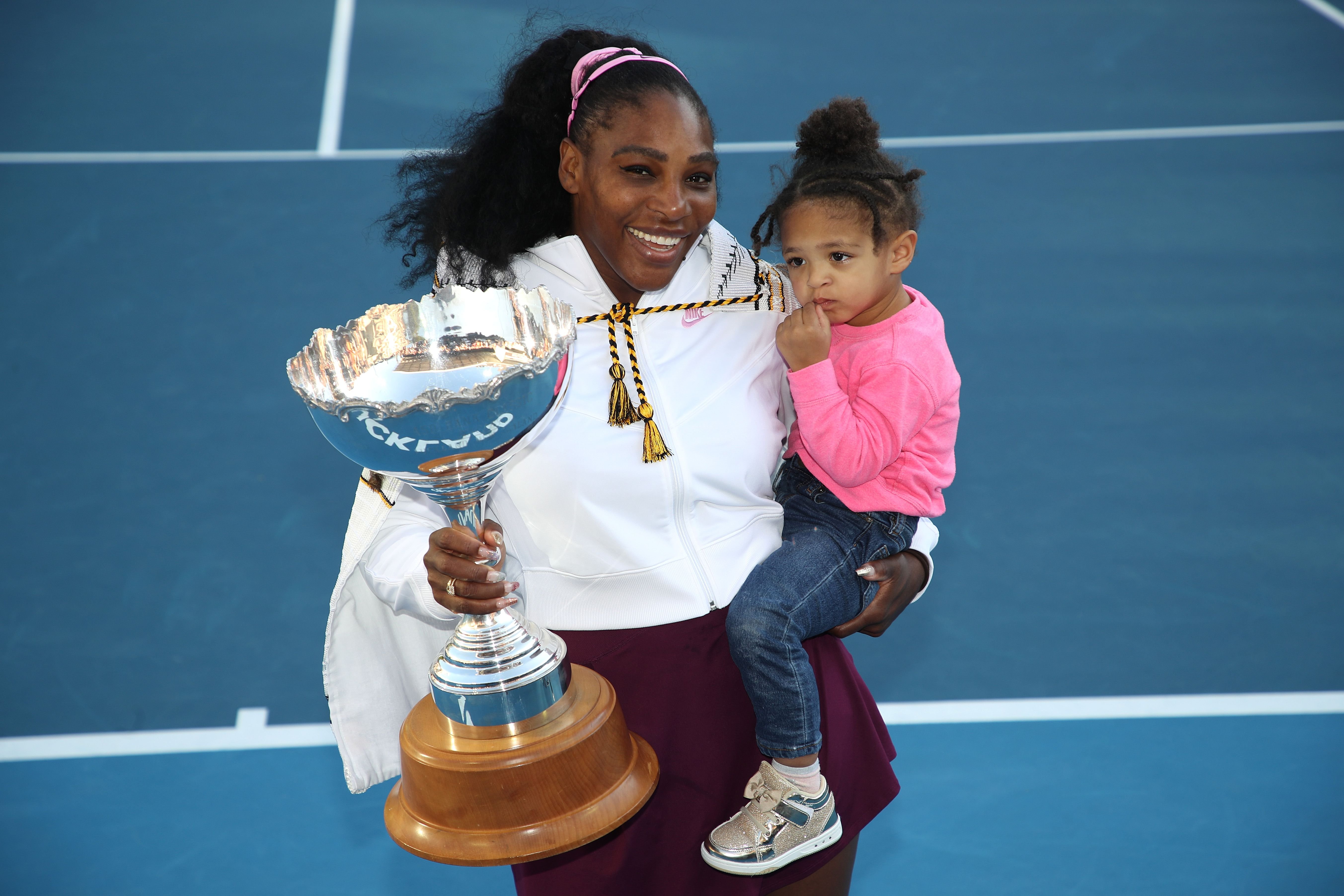 Williams kept up with her knack for dazzling with her outfits when she stunned fans in a recent Instagram post. She shared three pictures that showed her modeling Stuart Weitzman boots. 
The first snapshot showed Williams in a black leather jacket top which she matched with a black mini skirt and her black leather boots that reached her knee. She also rocked long blonde tresses and captioned the post: 
"In my element with @stuartweitzman ?."
In the second snapshot, Williams wore a black leather jacket over a black bodysuit, showing off her gorgeous legs. She wore another pair of black Stuart Weitzman boots that this time only reached her ankles. 
In the third photo, the athlete wore a black blazer over a black bodysuit and matched it with black boots that featured three buckles. 
The sports icon said she learned how to accept and love who and how she is.
Williams's picture post showed once more how she is boosting her brand off the tennis court through her multi-million-dollar partnerships and investments in fashion, beauty, sports ownership, and philanthropy. 
Williams has a fashion collection, S by Serena Williams, which she debuted at the New York Fashion Week in 2019. The collection celebrates women who break limits, traditions, and boundaries. 
The collection is inspired by the street fashion of the 1990s with a modern touch and is all-inclusive with body sizes ranging from XS to 3X, allowing everyone to feel great in their own body. 
Body image is a topic Williams has been passionate about for a long time. The tennis superstar spoke about it in 2015 after her remarkable run at Wimbledon and the US Women's National Soccer Team's World Cup win that year combined to put female athletics at the forefront.
Williams highlighted her long-term struggles with how to exercise and how she looked. The sports icon said she learned how to accept and love who she is and how she looks, adding that she is happy and proud of her body type.
Williams continues to excel in all of her endeavors which have combined to place her at number 83 on the Forbes list of America's Self Made Women in 2020. Chances are she will only go higher in the rankings, and no one can bet against her doing so.