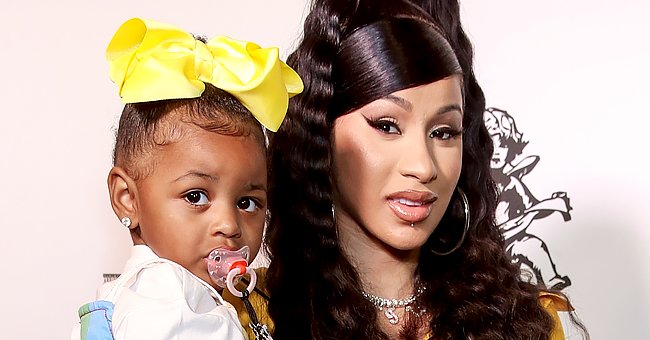 Getty Images
Cardi B Gets Real about Her Relationship with Social Media and Fans' Reactions to Her Music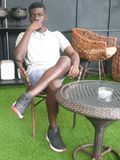 Billboard's 2020 Woman Of The Year, Cardi B, recently opened up about her relationship with social media, including her humble beginnings, as well as her reason for joining in on the OnlyFans trend.
Cardi B is loved by many people across the world. Not only does she connect with her millions of fans through her music, but she also does so through her social media. In a recent Billboard exclusive, she opened up about her relationship with social media. She began:
"I'm always gonna love social media because I came up from social media. If it wasn't for me showing my personality on social media, I wouldn't be where I'm at."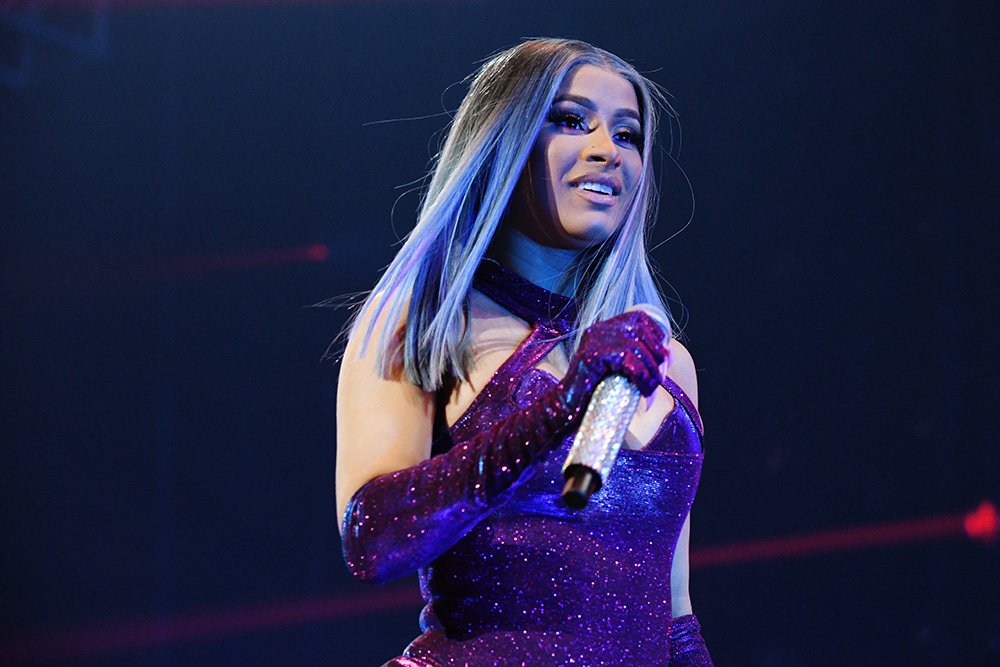 Cardi B performs at the 7th Annual BET Experience at the Staples Center on June 22, 2019. | Photo: Getty Images
Cardi, whose real name is Belcalis Almánzar, blasted onto the hip-hop charts and the rap scene three years ago with her irresistible Bronx swagger and eye-catching explosive rhymes.
The mother of one admitted that if not for her exponential success through social media, she would probably still be a stripper who went on to own a laundromat. She added that that was what she planned to do back in the day as a stripper.
Cardi also admitted that she knew she became who she is by voicing her feelings. Had she not done that, the rapper believed that she would be some crazy lady on drugs. On reflection, she reassured Billboard that she does not do drugs.
Concluding her rant about social media, the "WAP" rapper said that while she loves it very much, it has become a very toxic place where people say the most unkind things and where there is a lot of race-baiting.
Cardi and Offset are happily headed towards the end of the year with their daughter, even after their marriage took many blows.
In August, Cardi surprised many people when she secured a deal with OnlyFans. She gets to post the most exclusive content with her account, including behind-the-scenes glimpses of music videos for her fans only.
It was business as usual, and there, she could connect with people who genuinely love her. The Bronx rapper is the proud mother of her daughter, Kulture, 2, who she shares with Migos rapper, Offset.
Still chatting with Billboard, she talked about raising her daughter with a rich lifestyle while keeping her grounded. She said:
"I want her to know that just because you have money, that doesn't mean you're super-privileged."
The mom-of-one emphasized her point by revealing her two-year-old lived such a life of luxury that she wakes up every day to swim in a pool.
On the other hand, the 28-year-old said that she could not swim because she never got the chance to while growing up.
Even at such a young age, Cardi and her husband, Offset, think it is vital to teach their little one all that they can about the realities of the world. These include racial injustice among the many other pressing issues.
Cardi, who told Billboard that she does not particularly see herself as an activist, has been very impressively bold and vocal about the many issues that have come with 2020.
Much of her outspokenness has been geared towards voting, police brutality, and racial injustice. In November, she and Offset teamed up with The Lincoln Project and AXSD Media.
Through the organization, they handed out food to those waiting in line to cast their vote at the polls in Atlanta. At the end of this same month, she melted hearts by reaching out to one of her young fans, Lyric, who is fighting brain cancer.
Cardi and Offset are happily headed towards the end of the year with their daughter, even after their marriage took many blows. They had a wonderful Thanksgiving, and with Christmas coming up, there is so much to look forward to.
Cardi B is more than a voice on a track record or a name on an album cover. This woman is inspirational, and as many agree, Billboard was right to make her woman of the year.
Please fill in your e-mail so we can share with you our top stories!