Tamela Mann Wows Fans with Slimmer Look in Tight Nude Pants and Black Top Amid Her Weight Loss
In a recent post on her Instagram feed, American gospel singer and actress Tamela Mann looked stunning with her incredible slimmer look in a body-hugging ensemble amid weight loss.
Tamela Mann is proving to be a strong, resilient woman ready to soar above any form of limitation. This is evident with the remarkable results she has yielded after deciding to embark on a weight loss transformation journey. 
Recently giving her devoted fans an update, the actress and gospel singer posted a gorgeous photo of herself on her Instagram feed that showed her rocking her new look with confidence.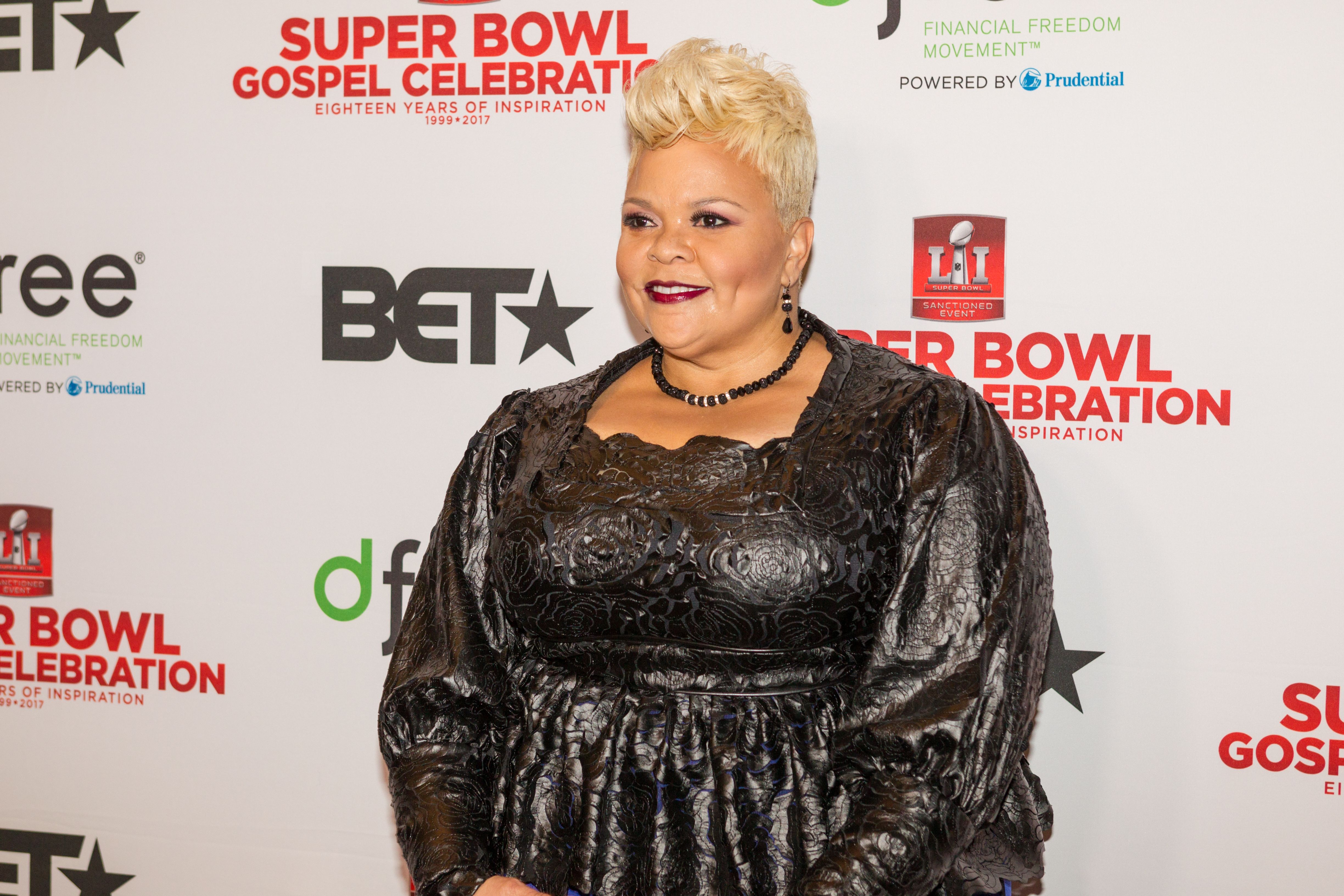 In the shot, the plus-sized star flaunted her slimmer figure in a black round-necked workout T-shirt coupled with eye-catching golden brown tights that completely accentuated her shape and a black pair of sneakers.
Combining the outfit with simple accessories and a huge smile, the 54-year-old had on light makeup and had her luscious black hair styled into a side parting while it fell to her shoulder in waves. 
The beautiful photo garnered the singer a plethora of praises from her fans and followers. A particularly enthusiastic one exclaimed that she looked wonderful and followed that by giving her God's blessings. 
Two others commented that she looked great, along with more blessings and passionate emojis. Another fan also remarked that she looked amazing and excitedly egged her on. 
She shocked the world when she lost a whopping 100 lbs transforming from a size 30/32 to 18/20.

However, fans are not the only ones showing the iconic actress love and support during this life-changing journey. In a candid interview, she revealed that her husband and fellow singer David Mann had backed her up from the very beginning. 
She disclosed that he loved her at her heaviest, which was around 365 pounds, and went on to thank God for the encouragement that he gave her all through.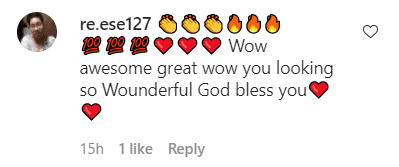 However, she made it clear that she did not need him to join as this was something she wanted to do on her own. The couple, who released the intimate "Us Against the World" album in 2018, has proved to be supportive of one another.
Mann continued to back his wife, assisting her with researching the nutritional value of various foods. It is hard to forget when Tamela first started the weight loss journey.
She shocked the world when she lost a whopping 100 lbs transforming from a size 30/32 to 18/20. She later revealed that her goal was to get to size 14. 
In 2019, the star incredibly lost another 50lb. Earlier that year, she disclosed that she was joining the WW — formerly Weight Watchers — as an ambassador.
Celebrities including Kate Hudson and Oprah Winfrey also previously signed up for the program. The singer's 31-year-old daughter Tiffany also joined the bandwagon, which Tamela later revealed was a source of motivation.