Future Posed in a Steamy Photo with Dess Dior on Instagram — Meet His Alleged Girlfriend
Future stirred up relationship rumors with Dess Dior after they were captured in a steamy mirror selfie together. With fans now interested in her, here are things to note about the rapper's alleged girlfriend.
In November, Future made headlines after he was featured in a picture shared on 22-year-old Dess Dior's Instagram story. The image saw the rapper nuzzling against Dior with his hand sweetly placed on her hip. 
As expected, this sparked up rumors about a romance between the two. But while they are yet to confirm their relationship, fans can't help but wonder who Dior really is. In light of this, here are quick facts to know about her.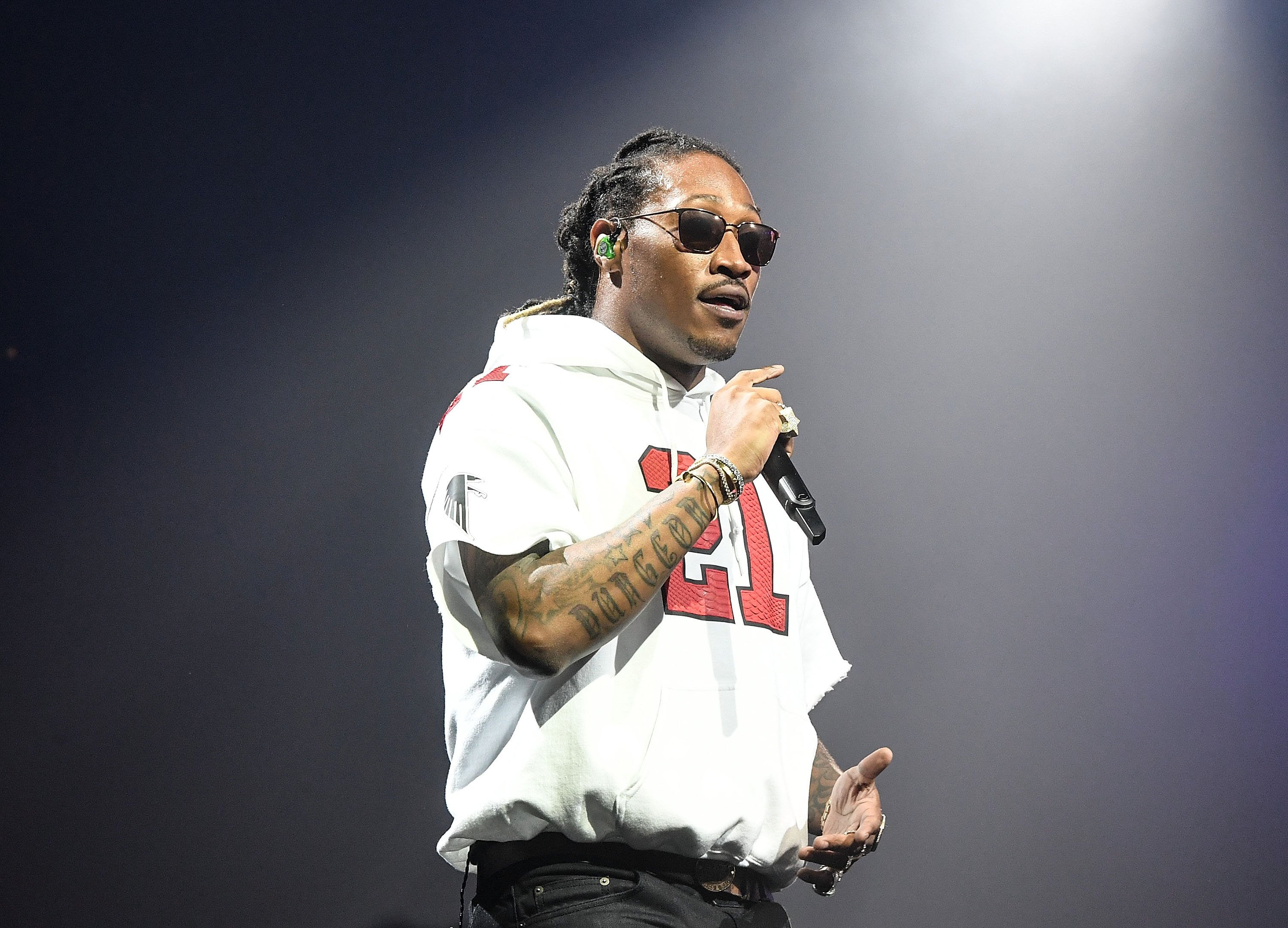 DIOR IS A FASHION ENTHUSIAST
From the little details gathered about her, Dior has an interest in fashion. Her Instagram page often features the young artist effortlessly pulling off some gorgeous outfits.
It is also evident from the pictures that Dior enjoys spending on items from designer brands like Balenciaga, Chanel, and many more.
With her knack for fashion, it comes as no surprise that she might be branching into modeling. Going by some of the photos on her social media, the 22-year-old isn't doing so bad in that field so far.
UP AND COMING RAPPER
Dior has a knack for rapping, but unlike Future, who has already made a name for himself, she is still working to build her music career, and the 22-year-old does have talent.
Not only does Dior love fashion, but she also matches it up with an equal love for beauty.
Dior has a few singles to her name and she released an EP called "Definition of Dess" earlier this year. So far, some of her biggest hits include tracks like "Talk to Me," "Summertime," and "No Hook."
WORKS WITH BEAUTY BRANDS
Not only does Dior love fashion, but she also matches it up with an equal love for beauty and often shares some of her favorite beauty products with fans.
Apart from showing off her favorite products, Dior has also worked with some high-end beauty brands in the past, including Pretty Melanin.
LARGE SOCIAL MEDIA FOLLOWING
Though Dior is just getting started with her music career, she is already quite the star on social media platforms like Instagram and Twitter.
On Instagram, Dior has a verified account with over one million followers. On Twitter, she has garnered over 290K followers so far.
SHOWING OFF HER BODY
As seen from her pictures, Dior has a great body, and she spares no effort in showing it off to her social media fans from time to time.
Last week, she showed off her impressive backside when she shared side by side pictures highlighting her body's transformation over time.
When she is not flaunting her backside, Dior loves to show off her flat abs and is often seen rocking beautiful crop tops as part of her outfit.
With all of these details gathered about Dior, she is undoubtedly an interesting woman with many sides. There is no wonder that she captured Future's heart!