Scott Eastwood Lost His Girlfriend in a Car Crash — What to Know about His Personal Life
Over the years, talented actor Scott Eastwood has been romantically linked with several women. The actor even tragically lost one of his girlfriends in a car crash.  
Scott Eastwood is the mini-me son of legendary actor-director Clint Eastwood. Since making his acting debut in the 2006 film "Flags of Our Fathers," Scott has worked tirelessly to step out of his famous father's shadow.
Over the last decade, Scott has built-up an impressive career profile, and Hollywood has finally taken notice of his talent.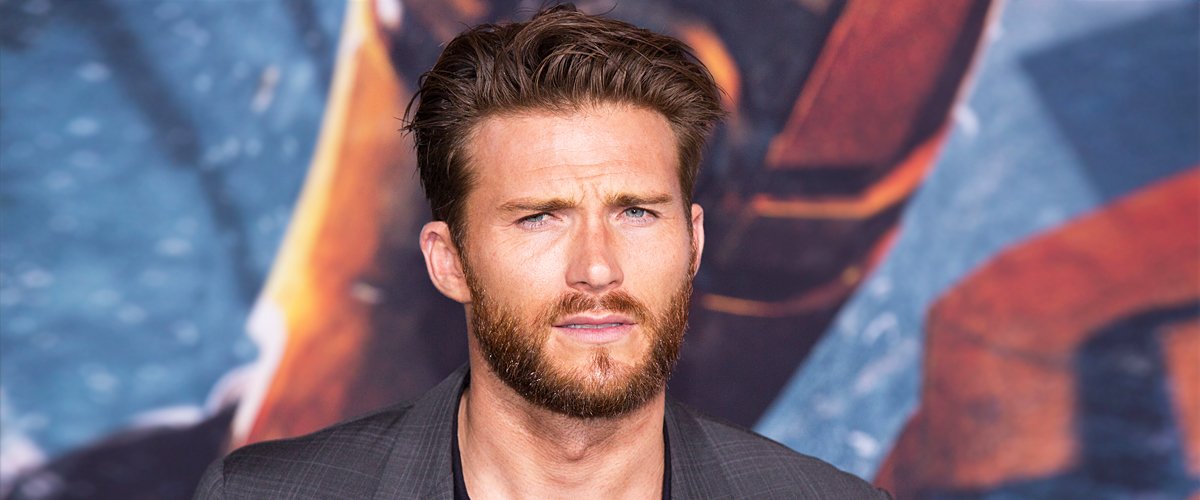 During that time, he has starred in several blockbuster movies, including "The Fate of the Furious," "Fury," "Pacific Rim: Uprising," and "Suicide Squad." 
CONTINUING FAMILY LEGACY
Scott Eastwood was born on March 21, 1986, in Monterey, California, as Scott Clinton Reeves. He is the son of Hollywood legend Clint Eastwood and flight attendant, Jacelyn Reeves.
He also has a younger sister, Kathryn, who was Miss Golden Globe 2005. The actor comes from a large family with six paternal half-siblings — Laurie, 66, Kimber, 56, Kyle, 52, Alison, 48, Francesca, 27, and Morgan, 24. 
Most of Clint Eastwood's children are following in their father's footsteps and are actively pursuing acting careers. Those who are not acting are finding their feet in various aspects of the entertainment industry.
He also revealed that he had not reached out to Brangman's father since her death because he still has not found the right words. 
Still, Scott remains the most prominent of Clint's children. The action star lived with his mom for most of his childhood but later moved to his father's house when he was in high school. 
Scott has been very vocal about his father's influence in his life and how he prepared him for the pressures of the movie industry. In his words:
"My father's definitely old-school. And he raised me with integrity—to be places on time, show up, and work hard."
Interestingly, Scott has also picked up his father's notoriety with women. In the last few years, he has been romantically linked with a long list of women, and it does not look like he'll be slowing down anytime soon.
SCOTT'S FASCINATING DATING HISTORY
Unlike some celebrities who are very private about their love life, Scott has been very open about his busy romantic life.
With Scott Eastwood's dating history, it is hard not to think that he is on a mission to best his dad, Clint Eastwood — who is a notorious womanizer himself.
The hunky actor has previously boasted about his sex life and claimed he is having "lots of sex," and given the number of women he has been linked with publicly, there can be no arguments about his claims.
Amongst the several women that Scott has dated, the one that sticks out the most is yoga instructor Sara Leal — who was also involved in a cheating scandal with actor Ashton Kutcher in 2011.
The scandal eventually led to the collapse of Kutcher's marriage with actress Demi Moore. Not much was known about Leal's relationship with Scott until he confirmed that he was dating her when she had sex with Kutcher in 2011.
Scott made the shocking revelation during a guest appearance on "Watch What Happens Live" in April 2015. After his relationship with Leal, Scott began dating country singer Jana Kramer in 2013.
At the time, a source close to the two confirmed that they met through mutual friends. The two quietly split, and by May 2014, Clint Eastwood's son was linked with model Brittany Brousseau.
The two first met at the Coachella music festival and quickly became inseparable, teasing fans with their loved-up pictures. 
However, rumors of the couples' split began making the rounds later that year. In 2016, Scott and "Vampire Diaries" star Nina Dobrev sparked dating rumors when they were spotted a few times casually hanging out.
A source close to the pair later told PEOPLE it was nothing serious. In most of his relationships, Scott has never given the impression that he is truly invested in them emotionally, except for one.
SCOTT'S GIRLFRIEND DIED
In 2016, Scott Eastwood opened up for the first time about his former girlfriend, model Jewel Brangman, who was killed on September 24, 2014, by a faulty airbag during a minor car accident.
Scott revealed that the last time he cried was when his former girlfriend passed away. He explained that he has never truly recovered from the experience and the loss still weighs on him to this day. In his words:
"I think that really affected me in a way that… I don't know. Maybe it's made it harder for me to date."
The 34-year-old hunky actor also revealed that he had not reached out to Brangman's father since her death because he still has not found the right words. 
From pictures of the former couple posted by Brangman on her Instagram page in 2013, the duo looked very much in love with each other, and it would be impossible to know just how devastating her loss was for Scott.
Scott is having the time of his life now with his Hollywood profile still on the rise. And he is clearly not looking to get tied down by any relationship, but who knows — anything can happen.