China McClain of 'House of Payne' Blew Fans' Minds with Rendition of Kanye West's 'Ultralight Beam'
"House of Payne" star China Anne McClain blew fans away with her rendition of a Kanye West song, "Ultralight Beam", which she shared to Twitter.
China Mcclain shared to Twitter a TikTok video of herself singing the Kanye West song "Ultralight Beam" on December 2. She looked gorgeous wearing a boob-tube dress. 
McClain shared in a 13-minute video to Instagram that she was doing God's work now, so it is not surprising that the talented singer shared her version of a Kanye West hip-hop gospel song.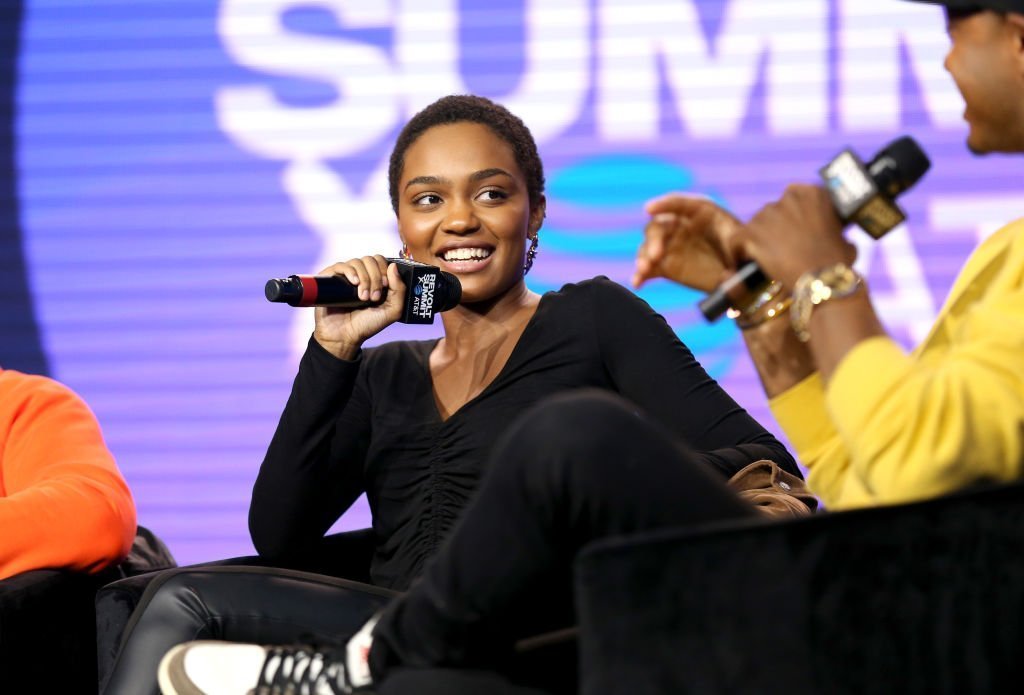 The "A.N.T Farm" star is not a stranger to music as she has showcased her vocal talents on soundtracks for Disney's "Chimpanzee" and the Tinker Bell movie "Secrets of the Wings." 
McClains Disney journey started with guest appearances in Disney favorites such as "Hannah Montana," eventually landing her own show "A.N.T Farm" in 2011. She expressed this about her role as music prodigy, Chyna Parks: 
"I knew I was going to get the best of both worlds," 
Her recent career move saw her in the CW show "Black Lightning," where she played the daughter of an African American retired superhero with electricity manipulating powers.
The show was canceled in November of this year and McClain made a 13-minute Instagram post informing fans that she would have left the show regardless if it had been canceled or not.  
McClain shared with her fans that God is moving her to do other things with her career.
McClain posts many funny videos from her TikTok to her Instagram and her various other social media platforms. The most recent is her covering a Kanye West song. 
McClain shared with her fans that God is moving her to do other things with her career and so her cover of the gospel song makes sense with her new spiritual insight. 
"I would've regretted staying because He is moving me and when He calls i'm gonna follow"
glory be to God. 🙏🏾 pic.twitter.com/qolRCrledL

— China† (@chinamcclain) December 2, 2020
Audiences have been able to watch McClain grow up onscreen and in movies as her first role was when she was just 7 years old in the movie "The Gospel" starring Idris Elba. 
She credits Tyler Perry for teaching her how to act in comedy and preparing her to be a professional actress. She starred in his "House of  Payne." 
She has 3 siblings, Gabriel, Lauryn, and Sierra, who are all gifted in their own way. McClain and her two sisters formed a girl group together when they were younger, songs include "Go" and "Rise."
The 22-year-old has a long list of credits and has been performing since the age of four. Other movies she has been involved in are, "Grown Ups" and the Disney movie "Descendants 2."