Serena Williams' Husband Is a Caring Dad to Their Daughter - inside Alexis Ohanian's Fatherhood
Alexis Ohanian, American internet entrepreneur and husband to legendary tennis star Serena Williams is a caring father to their daughter Alexis Olympia. Here is a glimpse into his fatherhood journey. 
Alexis Ohanian sure has all the love to give his adorable daughter, Alexis Olympia. Ever since she was born, the proud father has proved to be a fantastic father with all the love and attention he showers on his little girl.
With several posts on his Instagram feed over the years, the 37-year-old continues to give the world glimpses into the precious moments he shares with his adorable daughter.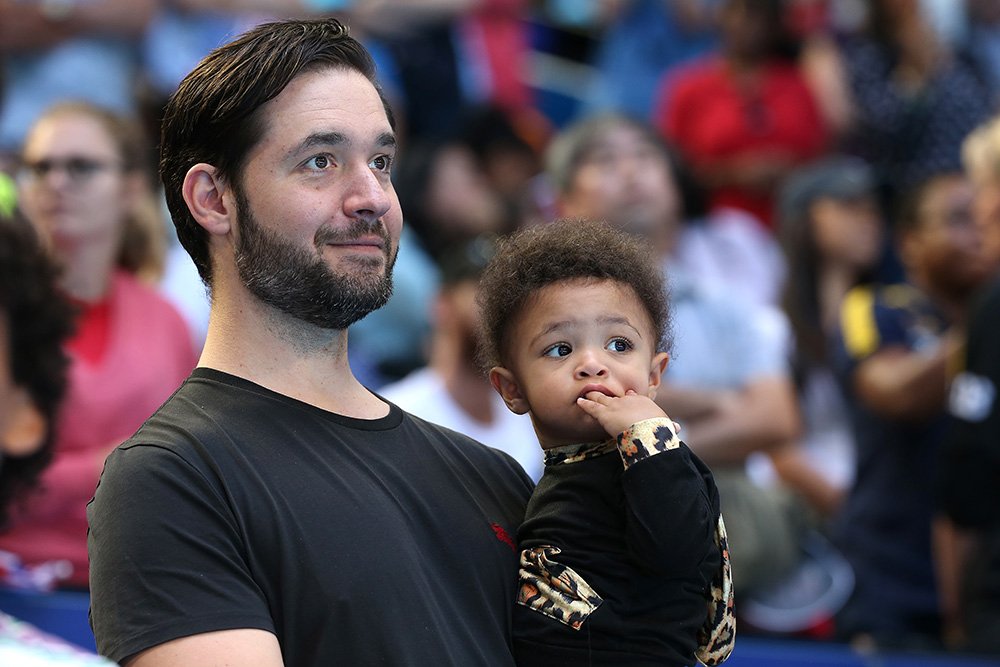 From sweet trips to the Auckland Zoo to a fun time at the stadium, the pair never fail to warm hearts. Ohanian also loves to carry his little princess as he is mostly seen balancing her in his arms in his posts.
In one wholesome photo, he was seen giving his daughter a piggyback ride, while in another, she comfortably sat on his lap while she played with a toy. 
The cute pair also love to show Serena Williams some love as they have been spotted cheering her on at her games on several locations.
Being a girl-dad like himself, the entrepreneur gave a heartfelt tribute to the late basketball star Kobe Bryant, who is popularly known for calling himself a "girl dad," in a touching video. 
The clip was a montage of Bryant's impact on earth and it also showed Ohanian praising him for being a remarkable father to his daughters while he was alive. Clearly, the athlete left a lasting impression on the hearts of many fathers today. 
He revealed that even though it was a constant struggle, both of them went out of their way to make time for their little girl.
Over the years, Ohanian has also been pretty candid about his experience as a loving father. In 2018, nine months after Olympia was born, he gave an insight into how it felt like being a parent. 
He revealed that being a dad gave him this clarity of thought around every decision he made — not just professionally, but personally. He explained that it was like a higher level of consciousness and added that the tot inspired him to live a better life. 
The entrepreneur, who had to take a 16-week paternity leave after Olympia was born, also launched a new podcast called "Business Dad."  
He sits down with celebrity dads for honest conversations about fatherhood, business, and how they maintain balance. He's had conversations with comedian Hasan Misaj and  former NFL player Justin Tuck, to name a few. 
In another candid interview, the Reddit founder opened up about how he and Williams balanced their often busy careers with parenthood. 
He revealed that even though it was a constant struggle, both of them went out of their way to make time for their little girl. He added that they stuck to a routine and also traveled around with a nanny.
The proud father also disclosed that whenever he and Williams were not working and traveling, they made an effort to be focused on one another.
With his evident effort and love as a father and husband, Ohanian has received a lot of praise from social media over the years. Though flattered, he believes that he is far from perfect.
The businessman, who met Williams in May 2015 at the Cavalieri hotel in Rome, believes he still has a long way to go before the praise feels deserved. Despite his sentiments, he has successfully proved to be the best kind of family man one could ever need.