Jennifer Lopez's Fans Accuse Her of Using Botox and Fillers in a Video — She Denies It
Singer and actress Jennifer Lopez launched her new skincare range this week with a clip on social media. The star claimed those were the products she used on her own skin but some fans weren't convinced.
On Wednesday, Jennifer Lopez, 51, uploaded an Instagram video where she introduced the JLo Beauty range. She confessed in the caption of the post that it was a dream come true for her to be able to make the launch.
Lopez also admitted to her fans that the products were what she personally used for her own skin. She claimed the skincare range helped to keep her skin looking and feeling youthful, and we all know it does.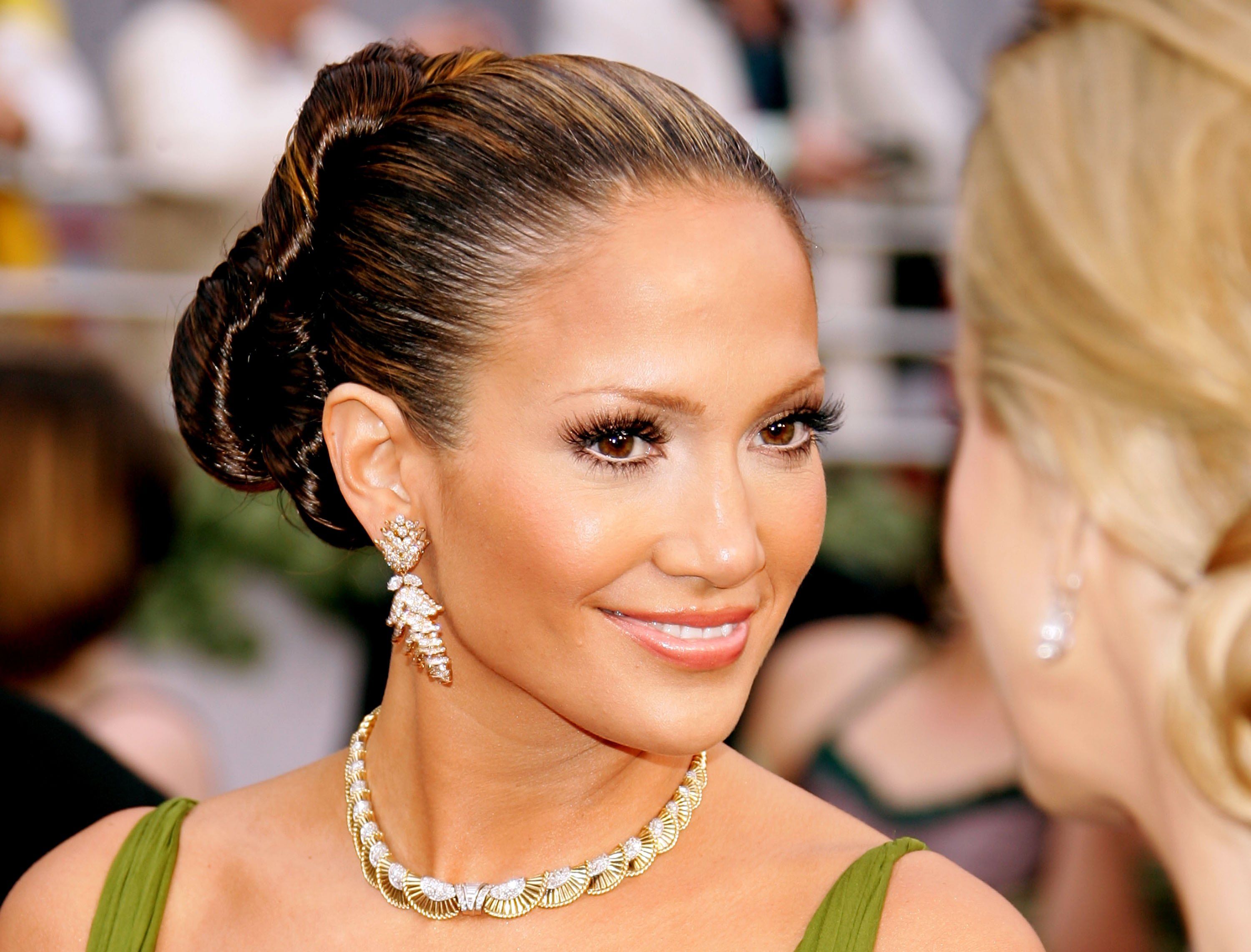 The star then shared an Instagram handle for the products and asked her fans to check it out. The singer noted how people could sign up for early access to get her JLo Glow Multitasking Serum and Wonder Cream.
The "Hustlers" actress shared how all her items could be preordered from December 8, 2020. She also revealed that the whole range would be officially launching on January 1, 2021.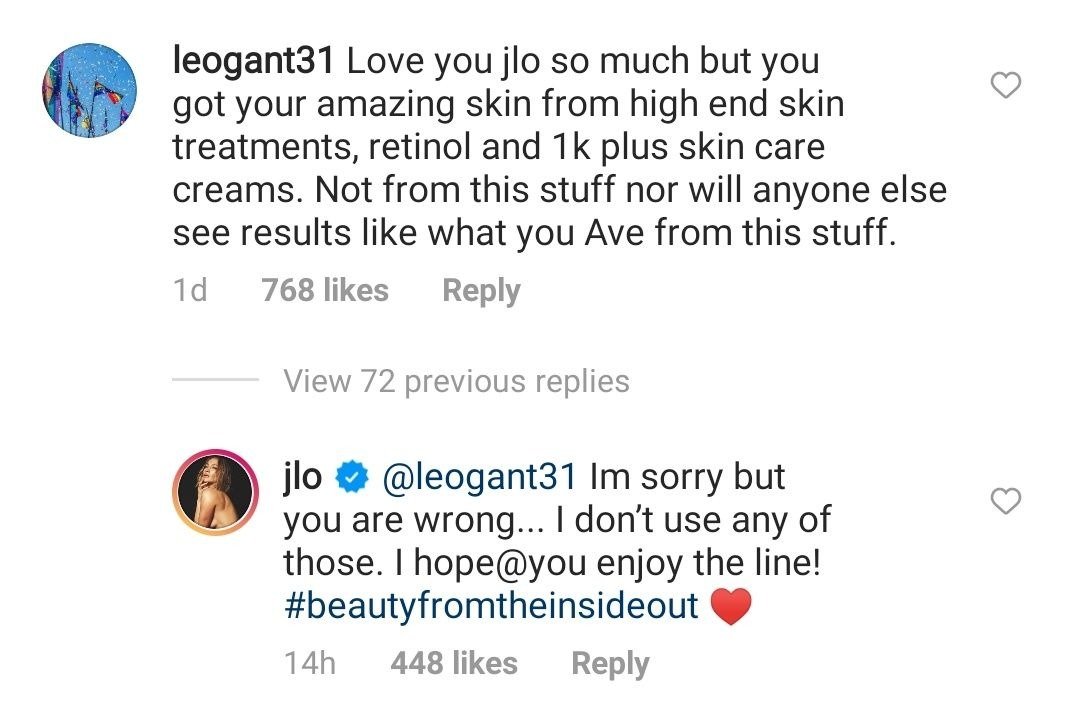 The clip that accompanied the post showed Lopez without makeup trying out a face mask from her product range. In the footage, she promoted the product claiming it was the best she'd ever tried.
Scenes also played out showing off her flawless skin while she was interviewed about her new products. In the clip, she noted how people had always wanted to know what she used to look so good.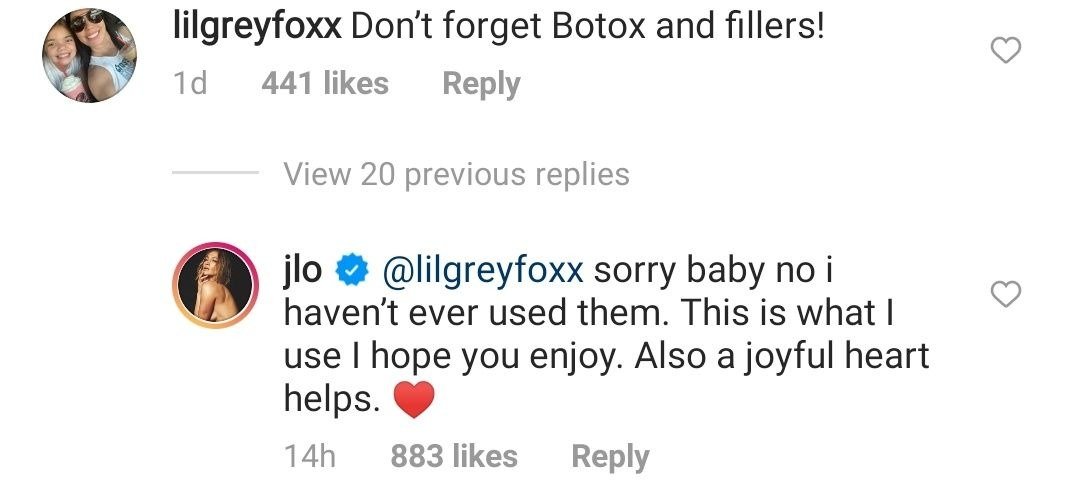 The "Maid in Manhattan" star shared how she always wished she could just bottle up the routine she used for people. She then appeared in a meeting discussing ingredients for her new skincare range.
The star walked her fans through the process she went through in figuring out what to use to make her items, including olive oil. Her fiancé, Alex Rodriguez, also featured briefly in the footage as he helped her make decisions.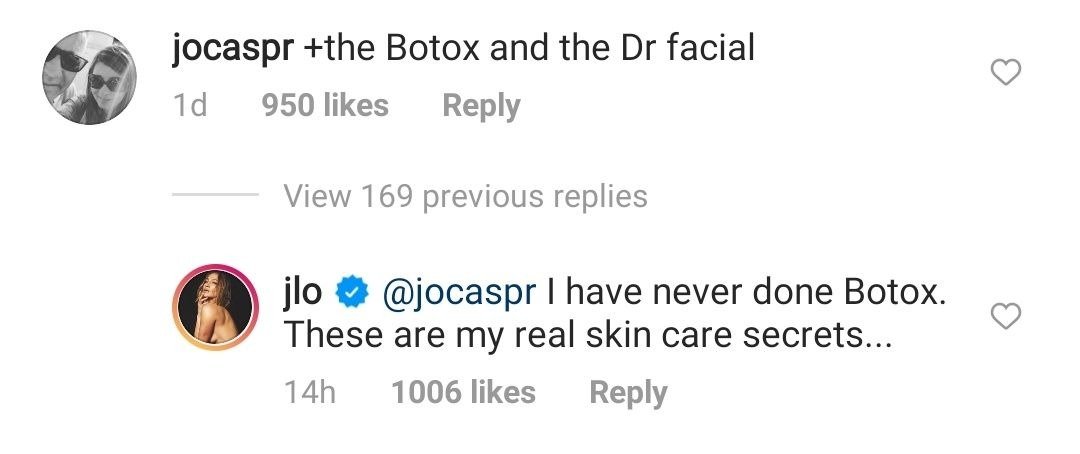 Lopez confessed in the recording that one important detail she wanted for her range was to make it affordable. Most of her fans were thrilled by the new products and getting to know the star's beauty secrets.
However, a few others believed she was lying about her routine and took to the comments section to criticize her. One person claimed she'd been working with people's faces for 20 years and noted:
"It takes lots of work to achieve Jlo skin. Botox, Fillers, skin treatments and daily home care regimen."
Another fan disputed the fact that the "Anaconda" actress was using the products she was advertising. The fan thought the star was using high-end skincare treatments, retinol, and expensive skin creams.
A boyfriend tried encouraging Jennifer Lopez to use it too but she refused to and chose to remain natural.
The follower claimed the new product range would not work to get the same skin results as Lopez's. The singer shut the fan down by denying using the items they had mentioned and hoped the follower would enjoy the range.

A third fan asked the musician not to forget to mention Botox and fillers as part of her beauty regimen. "The Wedding Planner" star revealed to the follower that she'd never used those items in her life, while she said to someone else:
"I have never done Botox."
In an "Elle" interview, Lopez once confessed that when she was in her 20s a guy she was seeing told her he used Botox. He tried encouraging her to use it too but she refused to and chose to remain natural.
In recent social media posts, the "World of Dance" judge revealed that she'd been working on her new product for 30 years. She started hinting about it on social media via an Instagram post in August 2020.