Taraji P Henson Is Happy as She Hugs Lavish New Green Valentino Handbag in a Cool Snap
"Empire" star Taraji P Henson recently made her fans smile with a wholesome photo of herself posted on Instagram showing her happily hugging her brand new Valentino bag.
Many people might say and agree that diamonds are a girl's best friend, but for "Empire" actress Taraji P Henson, it seems a Valentino handbag will do the trick.
In a recent picture shared on her Instagram, Henson showed off a new addition to her handbag collection. She wrote: "Thank you @maisonvalentino for ALWAYS making me feel seen. ????"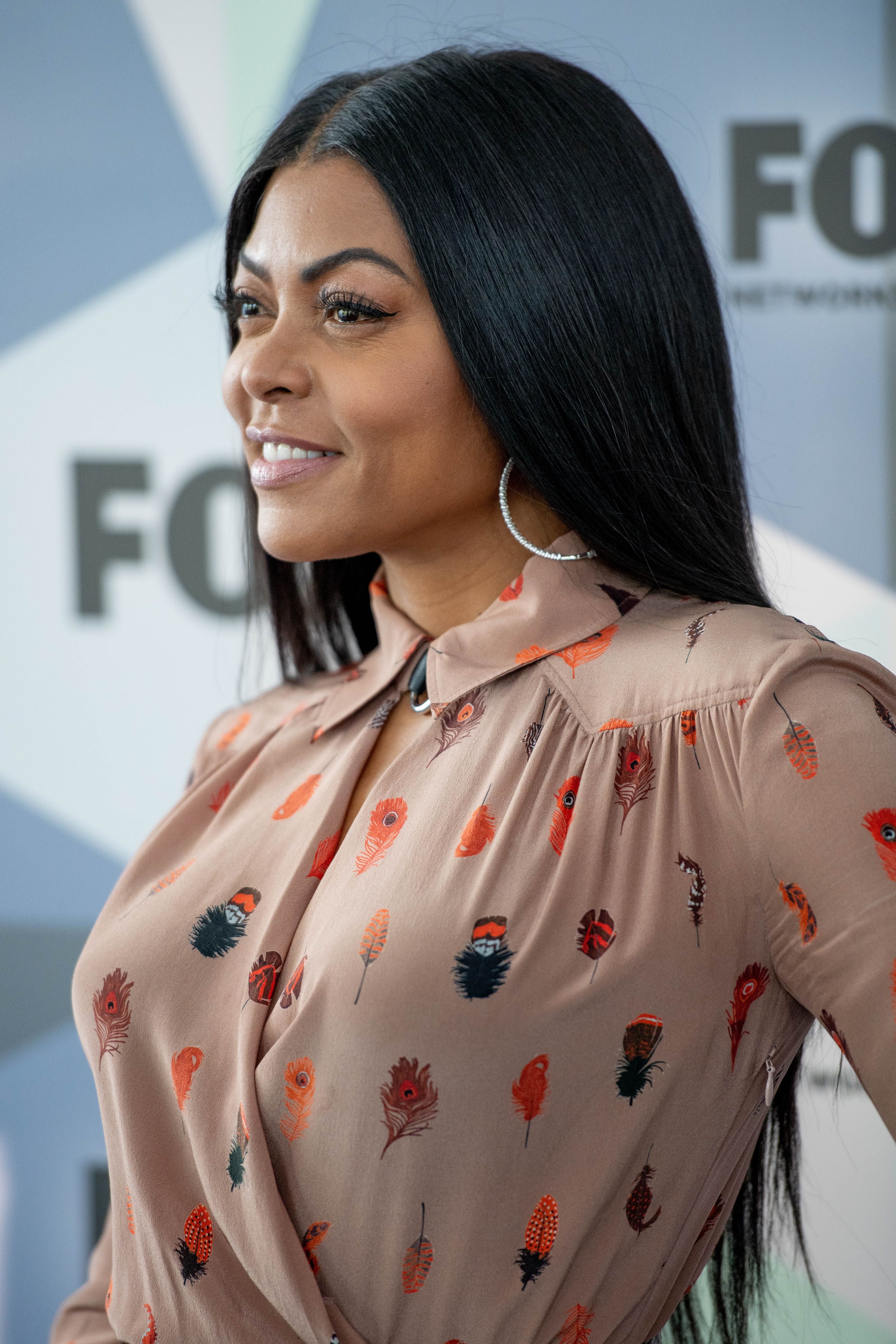 Henson's emotional caption accompanied the picture of her happily hugging her new bag. While standing, she clutched a gorgeous green Valentino Garavani Roman Stud Large Leather Shoulder Bag to her chest.
Clad in a stunning and flattering multi-colored patterned jumpsuit, the actress stood by a pristine brown couch in front of a classy brown coffee table. Sitting on the table was the large red Valentino box in which the bag came in.
The bag-loving beauty wore her hair in a gorgeous shade of burgundy in long wavy locks, which she put up in a ponytail with curtain bangs. The pose showed off Henson's perfectly manicured nails as she clutched her new bag.
Henson's fans and followers hurried to the comments to celebrate with her and gush over how gorgeous her bag looked and how breathtaking she looked especially with her red hair.
Even though she admitted that she loves her sweats, the "What Men Want" star absolutely killed the look.
In recent times, many of Henson's fans and social media followers may have noticed her love for the color red, especially when it comes to her hair. Over time, the 50-year-old has rocked some of the most iconic looks.
In late November, she shocked everyone with her wardrobe choices while hosting the 2020 AMAs. Henson wore a total of 12 outfits while hosting the show. She posted a photo of one of her most memorable looks for the night and wrote:
"I love my sweats, but I just wanna wear this look every damn day. ???"
The picture showed the actress in a breathtaking black and white geometric dress. Even though she admitted that she loves her sweats, the "What Men Want" star absolutely killed the look.
As expected, she did not leave out her signature red hair and featured many red wigs, including a short cut bob and a sleek wavy low ponytail. Her hairstyles for the show also included a large afro wig with purple highlights.
The actress effortlessly channeled different eras and musical icons. Henson's outfits transitioned effortlessly through various colors and designs. She came to serve looks as always.
While she celebrates the success of the just-concluded AMAs, perhaps it seems fitting that she celebrates even more with a gorgeous handbag in tow.