Cardi B Stuns in Neon Green Thigh-High Boots and Matching Sunglasses — She's a Hot Mama
Cardi B caused a stir on Instagram after sharing a photo of herself sporting a sexy look in neon green thigh-high boots and matching sunglasses. Fans could not stop gushing over how hot the rapper looked.
Popular rapper Cardi B is a proud mom of one, and once again, she is proving to fans that she can combine motherhood with looking sexy.
In a recent Instagram post, Cardi was pictured sitting in the back of a limousine with her hands crossed while donning an oversized white hoodie from Balenciaga.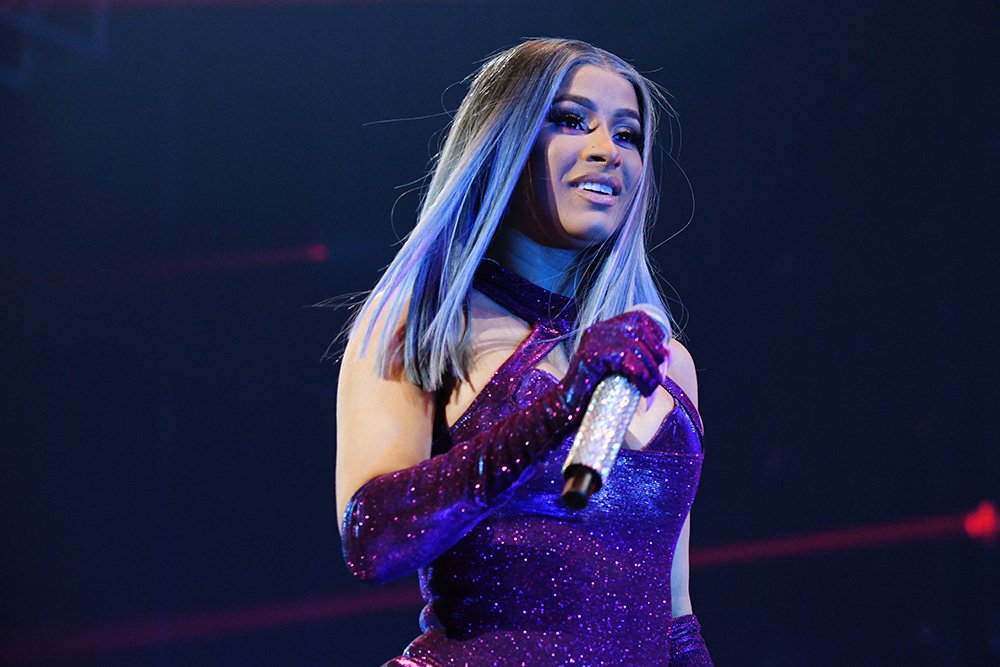 The rapper accessorized with neon green thigh-high leather boots believed to cost about $2500 and matching neon sunglasses. Cardi's sexy photo also saw her rocking a pair of gold hoop earrings.
She topped off the look with subtle makeup comprising matte nude lipstick. Sitting with her legs apart and sporting a refined fierce look, Cardi struck a sexy pose for the snap which was accompanied by a caption reading: 
"Balenciaga Mama."
Cardi's gorgeous picture garnered several reactions from fans and followers who took to the comments section to leave lovely notes about the rapper's look.
While some complimented Cardi's overall look, many could not stop gushing about her neon boots in particular, with several others simply leaving fire and heart emojis in admiration.
Cardi shared a picture of herself posing in front of her collection of colorful Birkin bags, numbering 23 in total.
Cardi shot to the spotlight in 2017 after releasing her hit single "Bodak Yellow." Since then, the rapper has proven herself to be a fashion icon in her own right.
It, therefore, came as no surprise when Cardi took to Instagram last month, announcing the release date of her joint sneakers line with Reebok.
The rapper shared a picture of herself rocking a gorgeous red hairstyle while holding a black Reebok sneaker and flashing perfectly manicured nails. She accompanied it with a caption that read:
"NOVEMBER 13th, the all Blacks is dropping! I'm so proud of my self. ❤️??"
When Cardi is not producing sneakers for her friends and followers, the rapper enjoys showing off her collection of luxury fashion items.
In October, Cardi shared a picture of herself posing in front of her collection of colorful Birkin bags, numbering 23 in total.
Over time, Cardi has registered herself to be outspoken and bold, something she often incorporates into her famous songs.
It was, therefore, a surprise when Cardi recently described herself as shy while explaining why she does not have more collaborations with male rappers.
The rapper explained that she is usually scared to reach out to male rappers and admitted that she always gets star-struck even though she's a celebrity herself.