Will Fuller Rose from a Working-Class Family — What to Know about the NFL Player
Dreams do come true, at least for pro football player Will Fuller who has a $10 million contract with the Houston Texans.
Becoming an NFL star player was a distant dream for Houston Texans wide receiver Will Fuller, who grew up one of five siblings in a struggling working-class Philadelphia family.
Will and his sisters grew up seeing their father William Fuller IV get up at 4 am every morning to go to work. Life was hard, and money was short, and the Fuller work ethic is what put food on the table.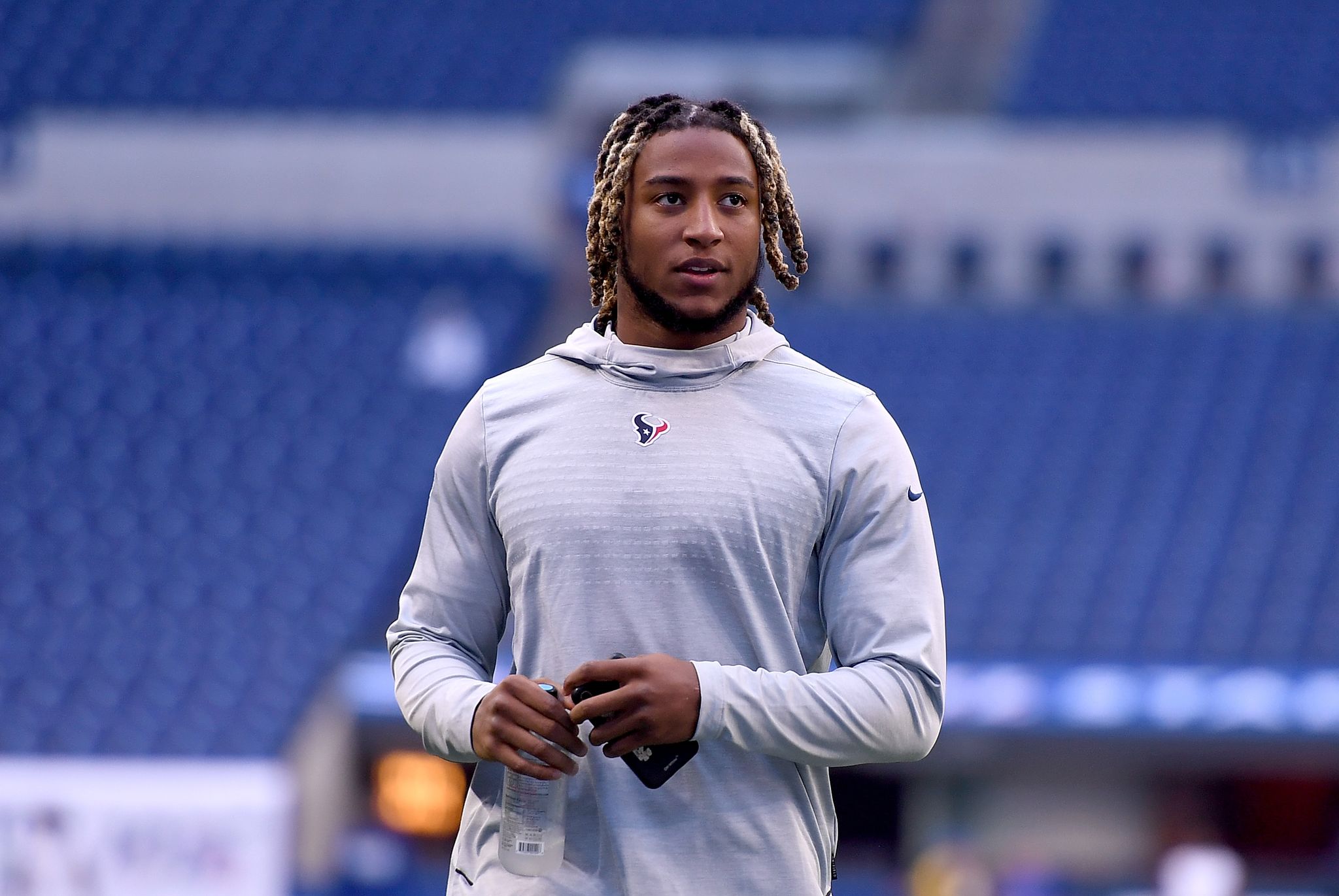 WORK HARD, PLAY HARD
Will revealed that although his parents had to work hard to make ends meet, he and his sisters never went hungry, and the lights were always on.
The close-knit and loving family was supportive of their only boy and his incredible talent, which manifested itself at an early age, and from high school on, Will was a star.
Will Fuller and his parents. #Texans pic.twitter.com/saQIrt8A33

— Deepi Sidhu (@DeepSlant) April 29, 2016
THE SHY BOY
Will was a quiet boy, but growing up in a family with four loud and demanding girls forced him to come out of his shell. His mother revealed:
"Growing up, he was the only boy in the house for a while. He just felt overpowered by all these girls."
PRIVATE SCHOOL
The extent of Will's talent was becoming obvious by the time he finished junior high, and his parents decided that his future was best served by attending a private Catholic high school.
Private schools are expensive, and in order for Will to attend, his parents had to find the money. Tightening the belt to pay for the school meant that the whole family had to make sacrifices.
Will was recently suspended for six games by the NFL 
Will was fast and getting faster, but that wasn't enough for him. Aware of the sacrifices his family was making to give him a chance at a pro career inspired him to work hard.
At the age of 15, Will was putting in14-hour days. After school, he'd train with the school's football team, and then he'd put in a few more hours of speed training before heading home for dinner.
NOTRE DAME 
Will entered the prestigious Notre Dame University, playimg for the Fighting Irish. The young player quickly made his mark and was selected as a second-team All-American by the Associated Press.
But Will's college football career was cut short when he decided to enter the 2016 NFL draft. At that year's NFL Scouting Combine, Will scored the best time among wide receivers, and he was drafted by the Houston Texans.
STAR WIDE RECEIVER
Since then, Will has been a star at the Houston Texans, with a $10 million four year contract -- quite an achievement for a young man whose parents had to work so hard for every dollar.
Unfortunately, Will was recently suspended for six games by the NFL for using what is considered a forbidden performance-enhancing substance.
SUSPENSION
Will shared his story in an Instagram post, revealing that he had been prescribed medication, which his doctor assured him was NFL-approved for a medical condition. Will wrote:
"As it turns out, my trust in this professional was misplaced because this medication was NOT a permitted substance."
Due to this medication, Will will not be participating in the Houston Texans' next six games, but fans can look forward to seeing him back on the field soon.