Check Out Gabrielle Union Wade's Tips on Meditation for De-stressing & General Wellness
Gabrielle Union-Wade and her husband Dwyane Wade take self-care seriously, and the couple opened up about their tips on parenting, meditation, and de-stressing.
Actress Gabrielle Union-Wade firmly believes self-care precedes taking care of others, and so does her husband, Dwyane Wade. Being strong physically and emotionally is important to them both, and practicing mindfulness helps maintain that strength.
The couple juggles busy work and personal life raising their children. And meditation doesn't just benefit them as individuals, but their roles in each other's lives, for instance, like a spouse or a parent.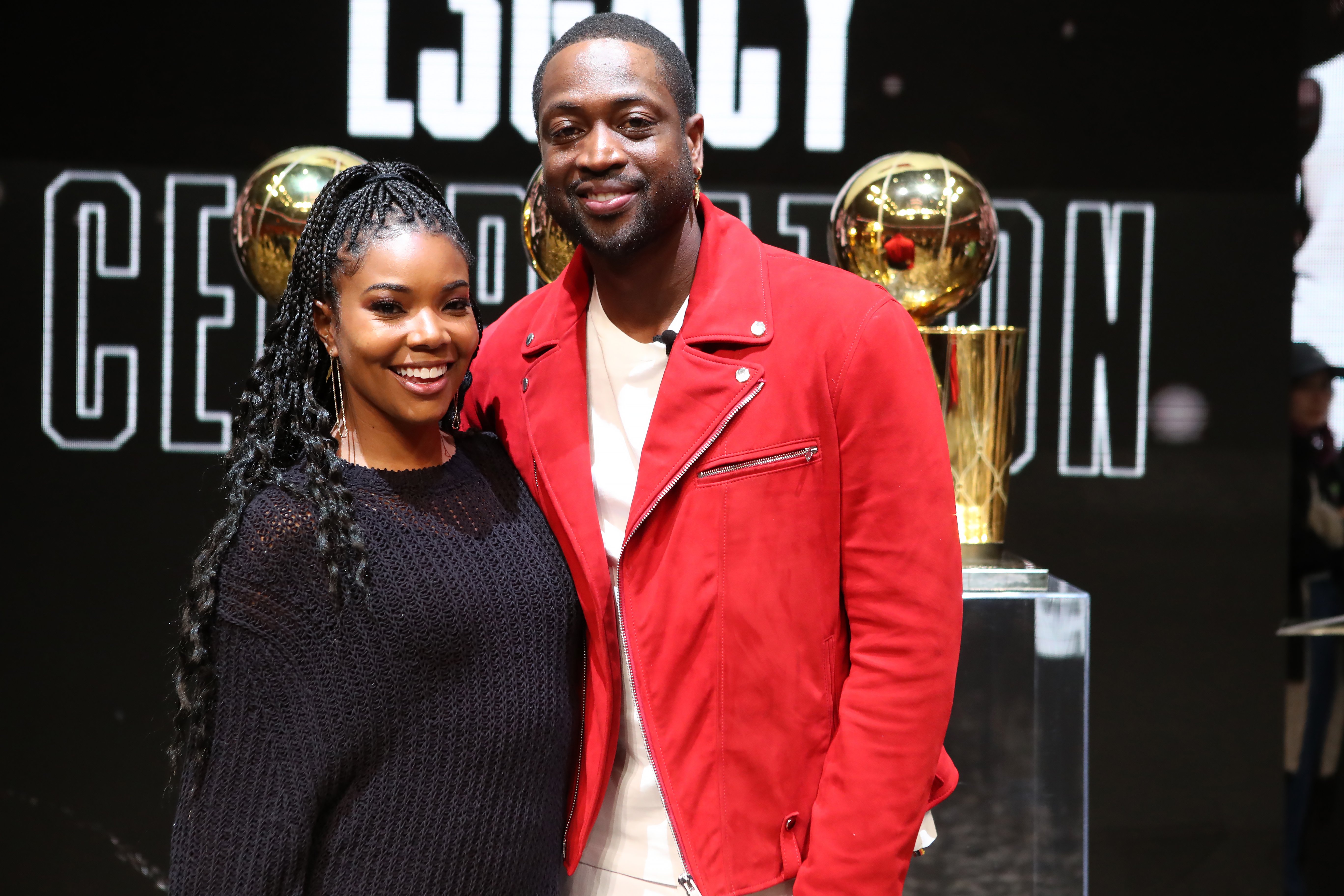 THE IMPACT ON HER LIFE
In a recent group interview with Forbes, alongside her friend and meditation guru, Logan Browning, Union-Wade explained why meditation gives her mental and emotional strength. 
"Sometimes you forget that it takes strength to center yourself; that's not being selfish that's being strong," she said. "Because you cannot be strong for everyone else and be of service to everyone else when you have literally left nothing for yourself."
A BETTER PARENT
As a parent, Union-Wade wants to lead by example. By incorporating mindfulness into their general lives, the couple can show their children how to handle stress and anxiety healthily.
Before Union-Wade goes to sleep in the evenings, the actress begins her daily "shutdown." It's the time she puts any distractions aside and takes time to quietly reflect on the day past and the one ahead.
PHYSICAL WELLNESS
While physical fitness is important to Union-Wade as well, she likes to keep her exercise routines fluid. Dedicating around three workouts of 50 minutes each per week, the actress varies its contents, as she previously explained:
"The beauty of my workouts are that they change every session and day. It really depends on my mood, what my scenes are like action-wise."
GIVING BACK
The Wades also adopted a holiday tradition by giving back to the community. Mental health is a vital component to a balanced life, and as a PTSD sufferer, Union-Wade advocates for others' mental well-being.
For the 2020 holiday season, the actress teamed up with Amazon to help those in need through the Amazon Smile Charity Lists with monetary and product donations worldwide.
Meanwhile, the adorable daughter she shares with Wade, 2-year-old Kaavia, is so ready for Christmas that she already plays "Jingle Bells" on the piano, even if it is with a serious face.
The proud mom shared a video of the performance with her fans, and full of concentration the tot pressed down on the piano keys while her dad sang along.