Britt Robertson Lived on Her Own since Age 16 — What Else to Know about the Beautiful Actress
Actress Britt Robertson, best known for portraying Casey Newton in "Tomorrowland," started living alone in Los Angeles since she was only 16 years old.
Although Britt Robertson is only 30 years old, she has over 50 acting credits to her name already. That is because her career started when she was quite young.
Robertson realized she wanted to be an actress while watching soap operas with her mother when she was about 11 years old. At the time, soap operas were "the dream."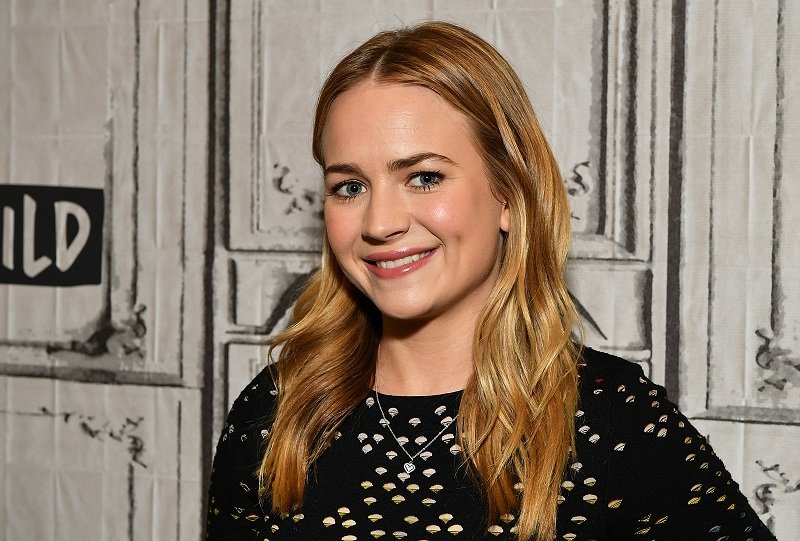 BRITT ROBERTSON'S MOVIE CAREER
While those shows are no longer "the dream," she still thinks they are "really cool." Robertson's first gig as a professional actress was in 2000 when she briefly appeared in "Sheena."
According to Robertson's mother, Beverly, her daughter's part in "Sheena" came only after a Florida agency began representing her. Before that, she worked on commercials and a "Power Rangers" episode.
Britt Robertson's big break came in 2004 when she portrayed Michelle Seaver in the made-for-TV film "Growing Pains: Return of the Seavers." At the time, she was only 14 years old.
It was also at 14 that the young actress moved from North Carolina to Los Angeles to audition for TV pilots. She once admitted that the culture shock was "huge."
To make things even more challenging, her parents had to stay in her hometown to take care of her six younger siblings, so her grandmother moved to Los Angeles with her.
According to Robertson, "Mama Shue," as she calls her grandmother, is the "typical Southern woman." The two would sit on set knitting, which is probably one reason they were very close.
LIVING ALONE SINCE AGE 16
Unfortunately, when Robertson was 16 years old, Mama Shue had to get back home, so the young actress stayed in Los Angeles alone.
However, she didn't have much time to think about it as she was busy working on different films and TV shows, including "Women of a Certain Age," "Swingtown," and "Life Unexpected."
[Robertson and KJ Apa] were spotted holding hands and kissing at a Comic-Con party.
During that time, Robertson made good friends on the west coast, so whenever she felt lonely, she'd spend the night at their houses where they would cook dinner and even do her laundry.
About the actress's personality, her mother admitted that she was a "level-headed kid," relatively easy to deal with, and who never really gave her parents much trouble.
Apart from that, Beverly pointed out that Robertson didn't really care about being in the spotlight or going to big parties. The "Tomorrowland" star once even said Los Angeles could get "really old really quickly" if people waste their days in night clubs.
DYLAN O'BRIEN AND BRITT ROBERTSON
As per Robertson's love life, she likes to keep most details of her personal life away from the spotlight. However, it is known that she and "Teen Wolf" star Dylan O'Brien were in a relationship for about seven years.
In 2020, two years after Britt Robertson and her boyfriend parted ways, she worked next to actor KJ Apa in the faith-based romantic drama "I Still Believe."
Their on-screen chemistry was so incredible that some people even believed they were dating. The truth is that "I Still Believe" was not the first time they worked together.
That would be 2017's "A Dog's Purpose," where they also played love interests. The first time they were rumored to be dating was in July 2019 when they were spotted holding hands and kissing at a Comic-Con party.
Unfortunately, that was the last time the rumored couple was seen showing some PDA. Apa completely debunked the rumors in February 2020 after going Instagram official with model Clara Berry.
At the moment, Britt Robertson's dating life remains a mystery. She is probably focused on her career as she is expected to appear in "A Mouthful of Air" in 2021.