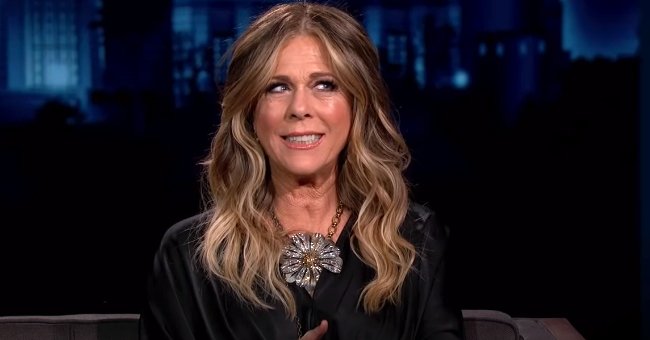 youtube.com/Jimmy Kimmel Live
Rita Wilson Still Has COVID-19 Antibodies Nearly 9 Months after She and Tom Hanks Tested Positive
"Boy Genius" star Rita Wilson visited "Jimmy Kimmel Live!" early in December to promote her latest record and its first singles, and she casually shared that the COVID-19 antibodies are still in her system.
It's been nine months since 64-year-old singer and actress Rita Wilson and her longtime husband, Academy Award-winning actor Tom Hanks, of her same age, revealed to have tested positive for COVID-19.
In a recent TV appearance to promote her latest album, titled "I Wanna Kiss Bob Dylan," Wilson shared with late-night show host Jimmy Kimmel that she still has COVID-19 antibodies in her system.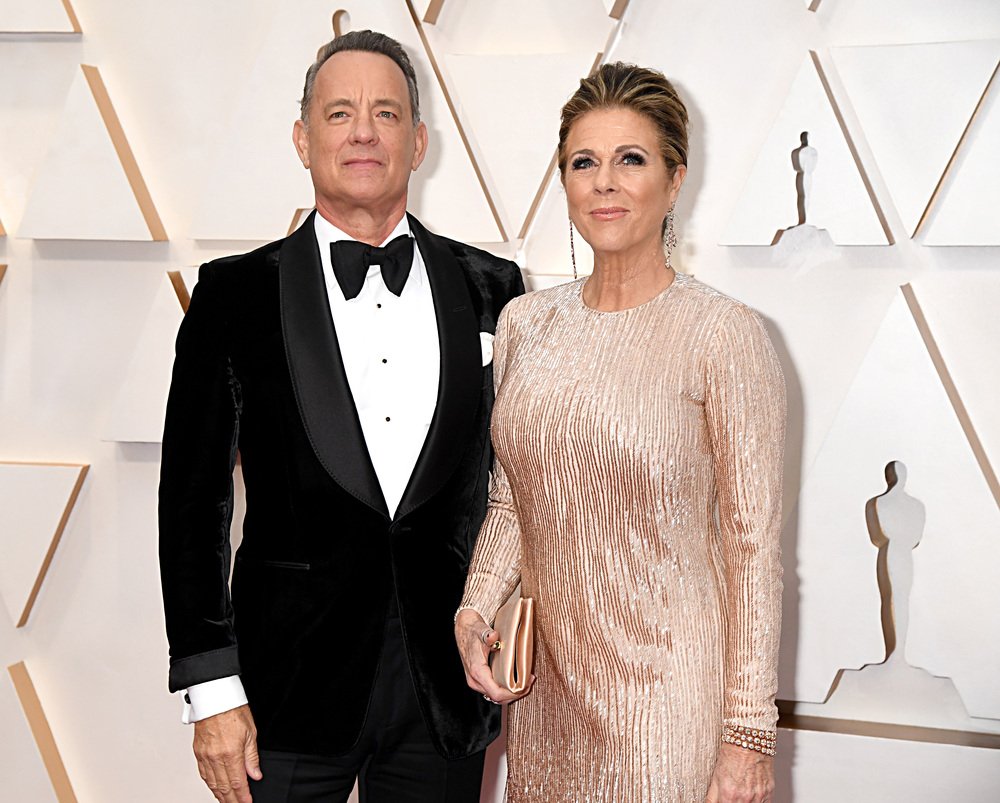 Tom Hanks and Rita Wilson attending the 92nd Annual Academy Awards in Hollywood, California, in February 2020. | Image: Getty Images.
Upon walking into the "Jimmy Kimmel Live!" studio in Hollywood, California, in December 2020, and after greeting Kimmel with an elbow-to-elbow salute, Wilson went on to reveal:
"I still have antibodies and I get tested every couple of months because we're part of a program at UCLA and they test us and so far, we still have them."
Wilson went on to explain to the TV host and his audience that the antibodies "diminish as you get farther from your infection, but they're still here helping us out," to Kimmel's tranquility.
After they left the actress' COVID-19 history behind, Wilson and Kimmel moved on to other subjects, like Wilson going to school near the studio, and her admiration for the legendary singer Bob Dylan, to whom she dedicates her latest record.
DIFFERENT SYMPTOMS
Wilson can fortunately laugh about it as she looks back at her COVID-19 illness, but the fact is that having fell ill to the novel coronavirus "wasn't a walk in the park" for Hanks and herself.
However, the illness manifested itself different for Wilson and for her husband, with the actress losing her sense of smell and experiencing severe nausea, and the "Forrest Gump" star getting body aches and fatigue instead, as Hanks told People.
Hanks also shared that he and his wife experienced symptoms for two years, with the celebrity couple recovering from the illness while quarantining in a medical facility in Australia, where they were diagnosed back in March.
THEIR NEW STATUS
Apart from having recovered from COVID-19 after becoming some of the first high-profile celebrities to test positive for it, Wilson and Hanks have something else to celebrate, since they obtained the Greek citizenship in July.
None other than the Greek Prime Minister Kyriakos Mitsotakis made the news public by taking to his official Instagram account to share a picture of himself and his wife next to Wilson and Hanks, the latter two holding their new passports.
Hanks had already been named an honorary citizen of Greece early in the year, as he proudly revealed with a tweet in January. But it is Wilson who has Greek heritage via her mother.
Please fill in your e-mail so we can share with you our top stories!