Woman Bans Brother from Her House after He Essentially Poisoned Her
The woman in this #storyoftheday had a lot to put up with her problematic brother, but when he put her health and her job at risk, she decided to put some distance from him.
A desperate female user of the social network Reddit recently took to the popular AITA thread on the site in order to ask fellow users for their opinion about an altercation she had with her problematic brother.
As a background to the episode in question, the woman, 50, had allowed her brother, 48, to stay at her house for a few days giving that he allegedly refuses to get a job and had been couch surfing for years.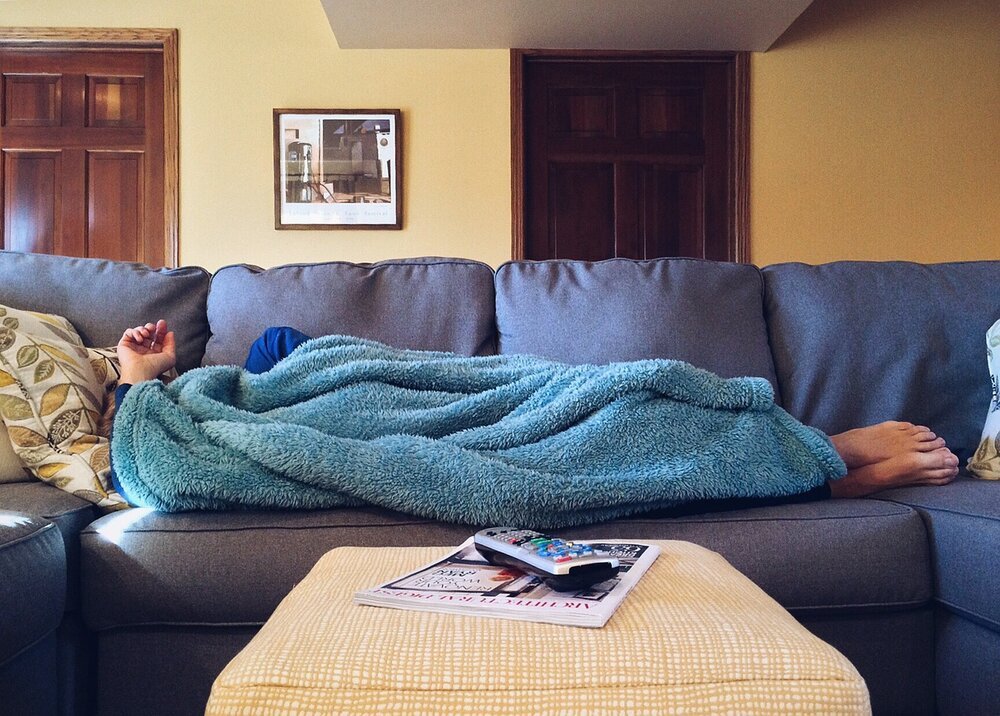 It was out of consideration for her homeless brother that the woman and her husband agreed to let the brother stay back in March when the state they lived in entered into lockdown due to the COVID-19 pandemic.
Not only it was the humane thing to do for her brother, but also, he needed a place to stay for long enough to fully comply with the terms of his probation. In addition, to welcome him to her home, his sister gave him a phone for him to look for a job with.
Nevertheless, the brother continued to make no effort to find a job, and instead, he dedicated a lot of time to bake muffins that he would eat alone in his borrowed room, something that was later going to be a cause of trouble.
Fast forward to May, when the state's lockdown order expired, which prompted the woman and her husband to remind the woman's brother that he was no longer expected to stay in the household.
While the brother agreed to leave the home without complaints, he kept coming back to visit twice a week, most of the time when his sister was working upstairs at her office, and he always baked muffins in her kitchen.
The situation continued until September, when the sister started on a new job, which made her so nervous that she scalded her mouth by drinking her coffee too hot in the morning.
Apart from this, the woman was hit by a very case of allergies, which caused her to temporarily lose her senses of taste and smell, only made worse by her scalded mouth.
That day, the brother showed up to visit, but since his sister was so busy and not feeling well, he just kept to himself and entertained himself in the kitchen, baking some more muffins.
Once the muffins were done, the brother brought a pair of them upstairs for his sister. According to her, she couldn't detect anything strange in the muffins due to the loss of her senses, and she ate both.
After the brother left with a friend, the woman was left alone to resume her work, only to begin to feel several awful symptoms, including tunnel vision, being unable to type, and an accelerated heart rate, which made her fear she was having a stroke.
Incredibly enough, the woman managed to finish her workday, but when her husband returned from work by the evening, he found her in tears and begging him to take her to the hospital.
Upon seeing her in this state, the husband immediately asked whether her brother had been over that day, since he noticed a very particular smell at the whole downstairs.
Instead of taking her to the hospital, the husband called their neighbor, who happens to be an emergency medical technician, and after examining the woman, she concluded that she was under the effects of a big amount of cannabis.
The EMT neighbor then searched the kitchen, where she found proof that the woman's bother had used highly concentrated "cannabutter" as a substitute for oil for the muffins, which caused these effects to the woman.
Upset, she went on to call her brother to confront him about having baked "magic muffins" at her house, and she repeated the words of the EMT, who said that he had given his sister "enough THC to knock an elephant out."
While the brother apologized for having mistakenly given his sister "magic muffins" instead of regular ones, it took the sister the days to fully recover, after which he casually returned, giving it little importance to the episode.
The brother's careless attitude only made the woman angrier, and he was not worried about the fact that she could have been fired if she had had to do any on-camera meetings on those critical days.
As a result, the woman told her brother not to ever come back to her home, at least until he managed to find a job, a place on his own, and to be in full compliance with his probation.
Now, in December, the woman's brother's friends started to reach out to the sister to ask her to "take responsibility" for him and to take him back in, since he hadn't succeeded in getting back on his feet.
But the woman is not willing to accept this, and she cannot care for her brother as he was a child, less so if she is putting her own job to risk in order to accommodate his needs.
As logical as her decision seems to be, the woman has a little doubt about having done the right thing, and she asked Reddit users for help, and most of them agreed that her brother could perfectly take care of himself if he puts some effort into it.