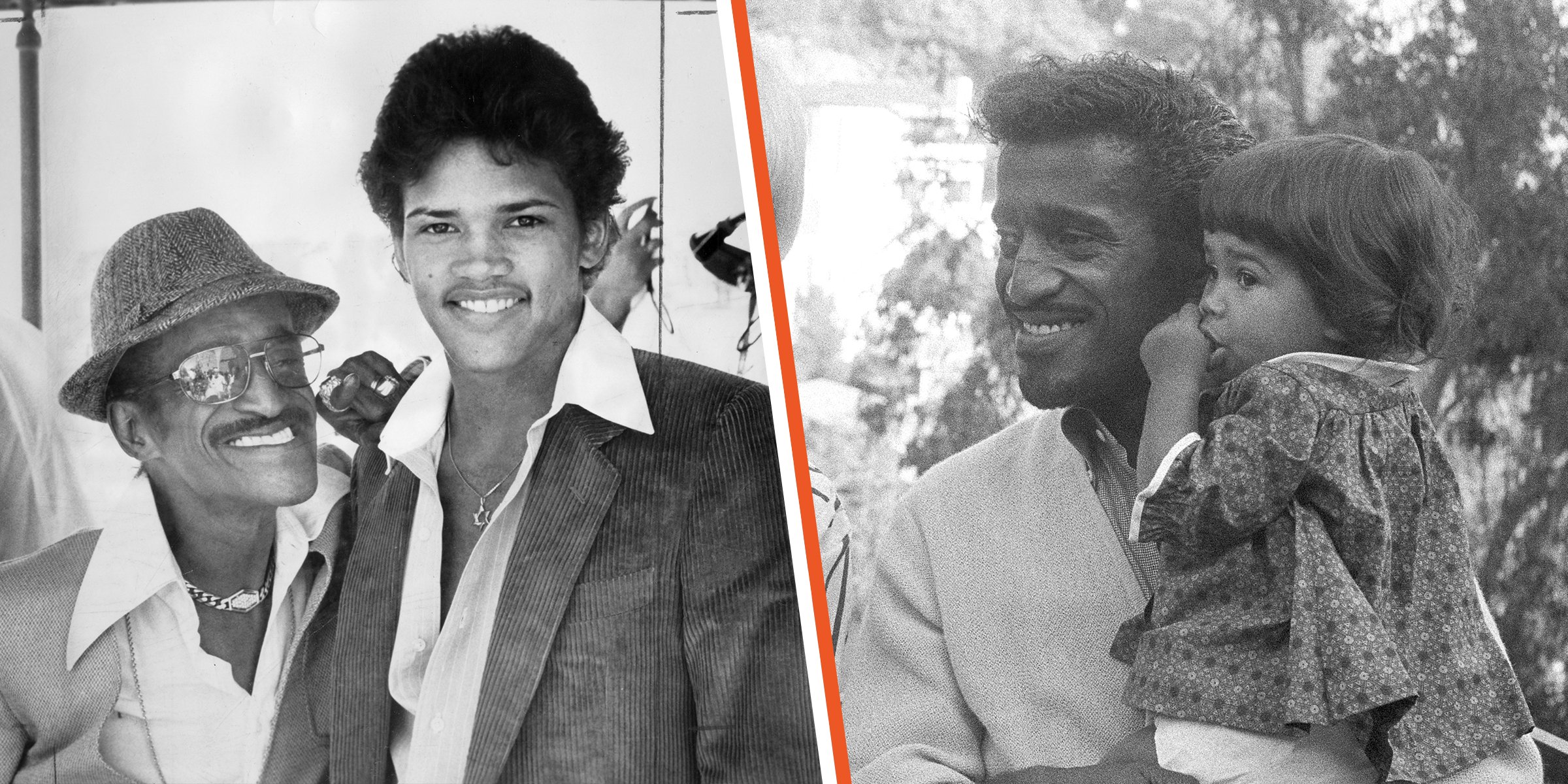 Getty Images
Sammy Davis Jr's Final Words to Foster Son Did Not Give Him Peace for Years — He Dared to Take a DNA Test

Married three times, Sammy Davis Jr. had four kids, including his adopted son, Mark, from his second wife. Before his death, Davis voiced three powerful words to Mark, which haunted him for years.
Despite being married several times in his lifetime, legendary actor and singer Sammy Davis Jr. only found love in his third marriage to dancer Altovise Gore.
He commenced his blissful life with Gore in 1970, only after his scandalous divorce from his second wife, May Britt, who was mom to his three oldest kids. His marriage to Brit stirred the dust at the tie as inter-racial marriages were forbidden by law in most states.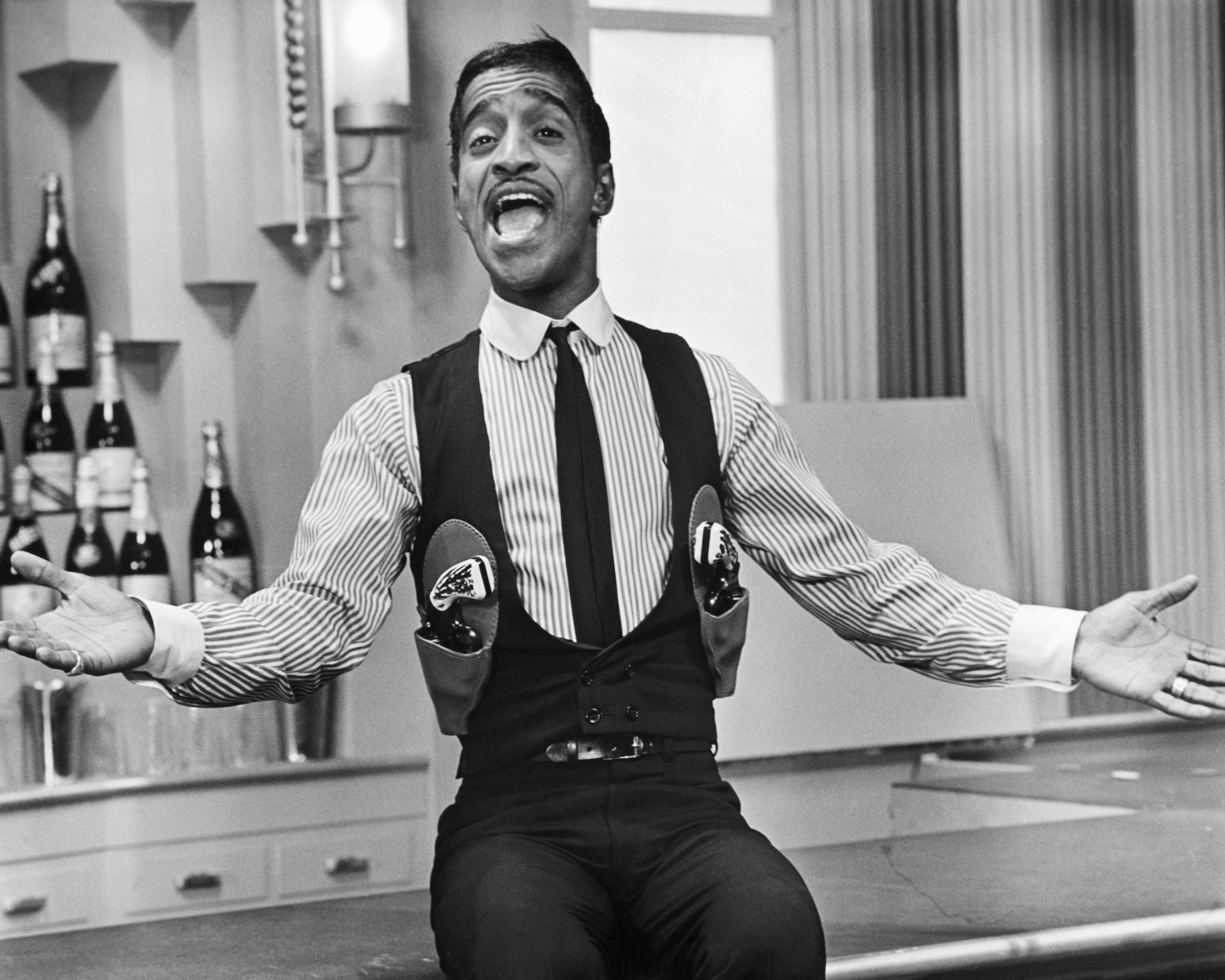 Sammy Davis Jr., singing in a gunslinger's outfit | Photo: Getty Images
Following the end of their biracial marriage, Davis' older kids, including two adoptive sons and a biological daughter, had limited access to their dad. One of his adopted sons, Mark, has been open about the post-divorce phase, admitting he was not allowed to see his father once he remarried. Yet, he never stopped trying.
On one occasion, he went to one of his dad's shows at Lake Tahoe, hoping to catch a glimpse of him after hearing he had been performing there for three weeks. However, his security detail prevented their meeting.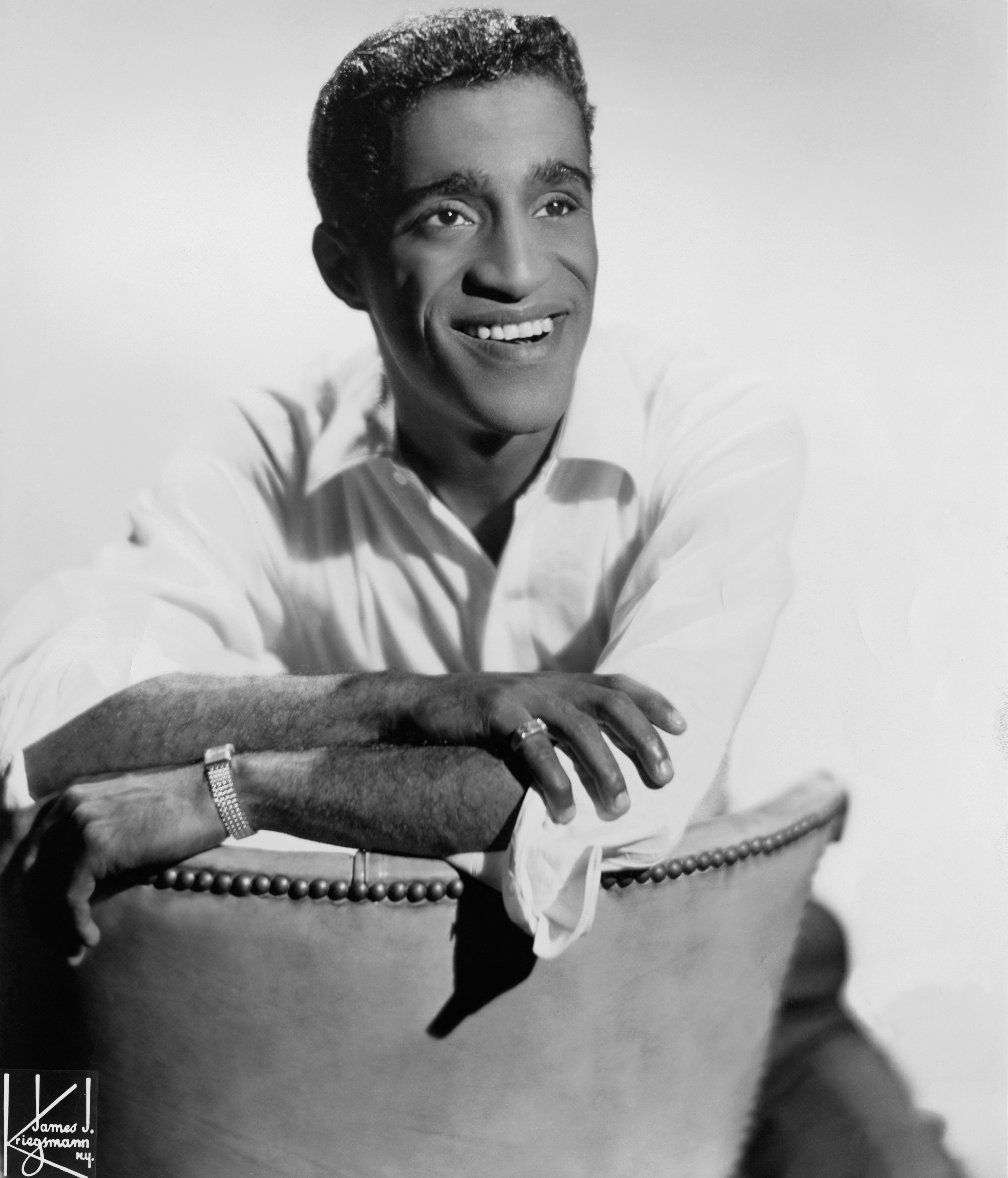 Portrait of Sammy Davis Jr. | Source: Getty Images
After waiting three hours to no avail, he returned home upset. Mark attributed their strained relationship to the scars his dad got from "all the racial stuff" related to Britt and the pressures of showbiz.
His love for his dad kept him pushing. The two eventually got to connect. The then-13-year-old took up golfing, a sport Davis enjoyed, to have more chances of connecting with his dad. That became the perfect excuse to spend four and half hours together regularly on the course.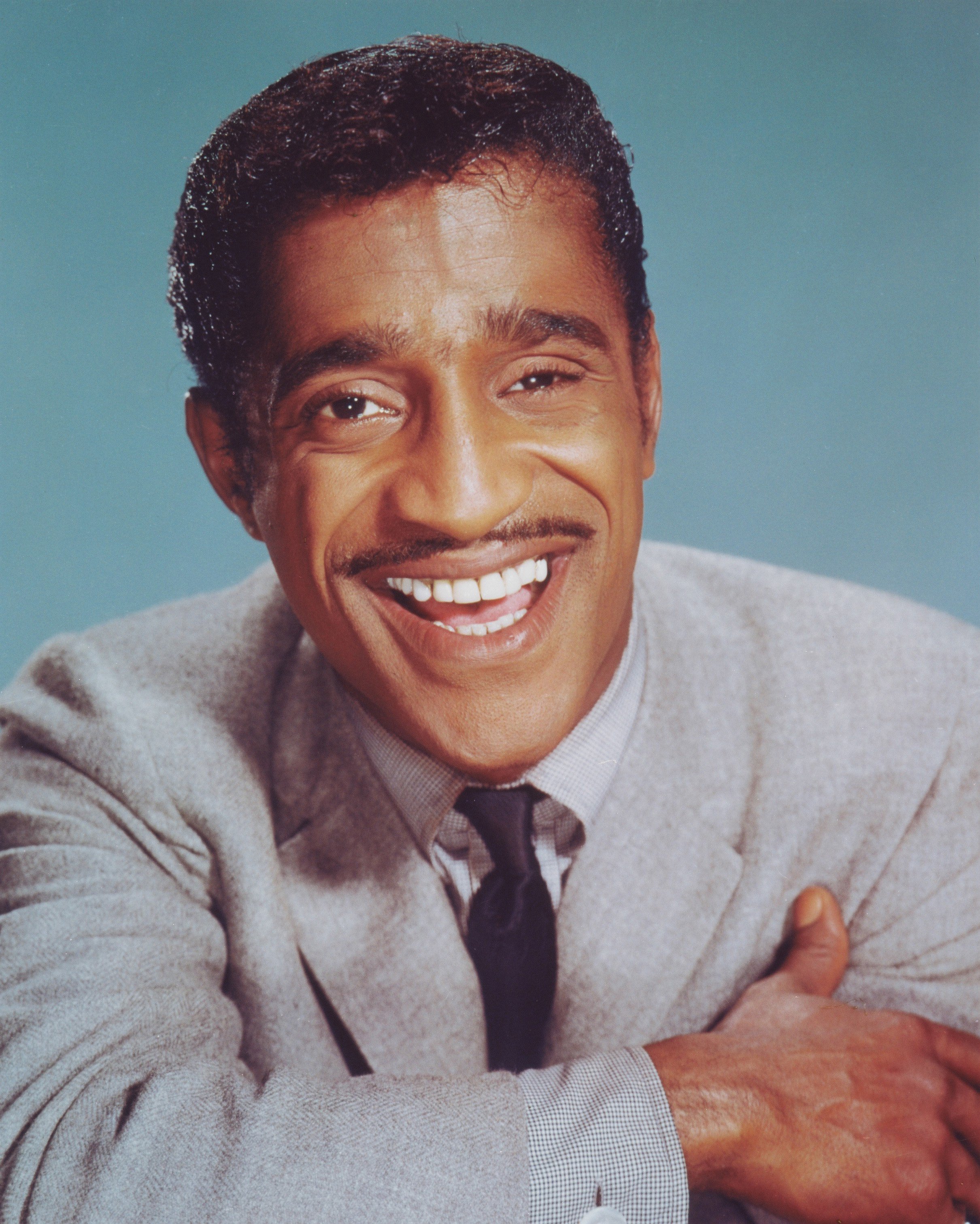 Portrait of Sammy Davis Jr. | Source: Getty Images
Interestingly, another of Davis' sons, Manny, whom he shared with his third wife, had a different recollection of his childhood. This isn't surprising as the child joined the family at the peak of Davis' stardom when the actor had already fulfilled most of his career goals. He once reflected:
"My siblings grew up during the civil rights era. I was a child of the 70s and 80s. Most of his goals had been accomplished by then. He and my mother used to take me everywhere with them."
Despite their seemingly different childhood experiences, Sammy Davis's kids have fond memories of him and appreciate his place as their dad.
SAMMY DAVIS DECLARED MARK HIS SON BEFORE HIS DEATH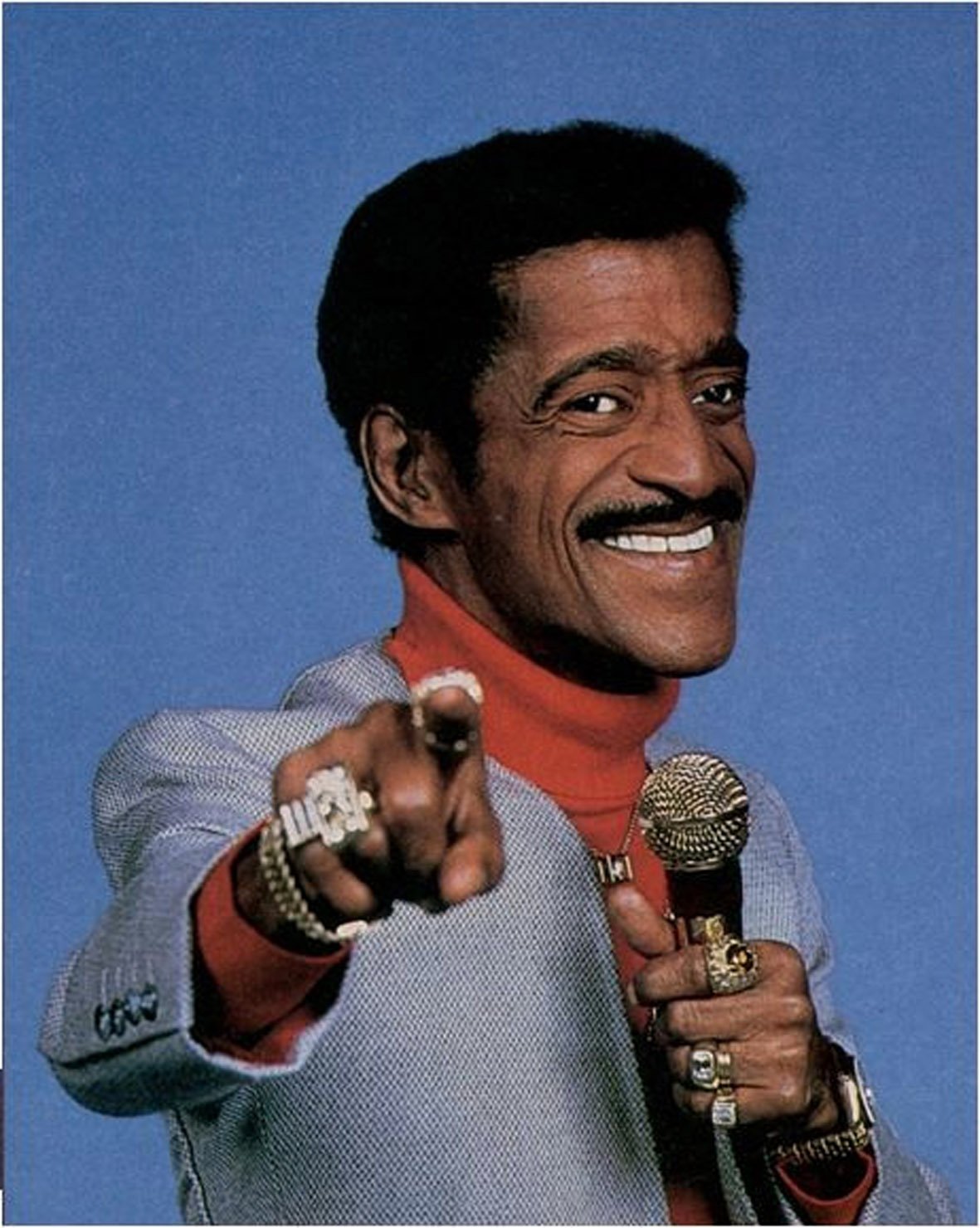 Portrait of singer Sammy Davis Jr. taken in Australia, 1960 | Source: Getty Images
After years of seeking his dad's attention and seizing every opportunity to be with him, Mark finally heard the words he always craved.
However, hearing those meaningful words from his dad on his deathbed struck a different chord. The now-62-year-old recalled how his dad called him to his bed, pulled him close, and dropped the bombshell. He recalled:
"He called me to his bed and I will never forget what he said as he pulled me close: 'You are my son' were his last words to me and I have from that day wondered what he meant."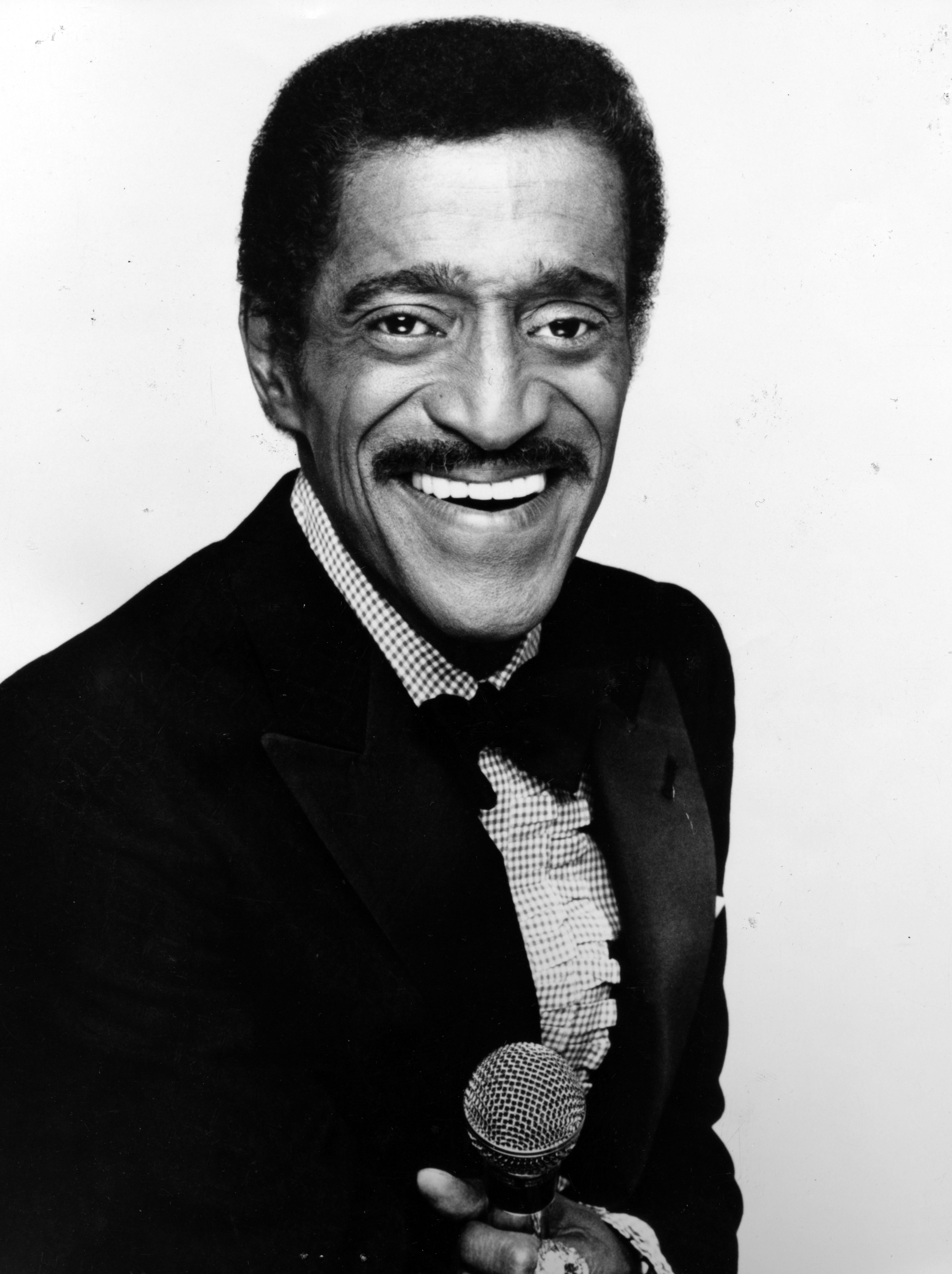 Portrait of African American entertainer Sammy Davis Junior, 1970. | Source: Getty Images
Mark spent years debating the meaning of those words, as until then, his dad had paraded him to the world as his adopted son.
Admittedly, before that admission, several close friends and relatives pointed out to Mark that Davis was his "real dad," but he never took those words seriously until his dad voiced them. And those words haunted him for over two decades.
THE SHOCKING REVELATION SPARKED MORE DISCOVERIES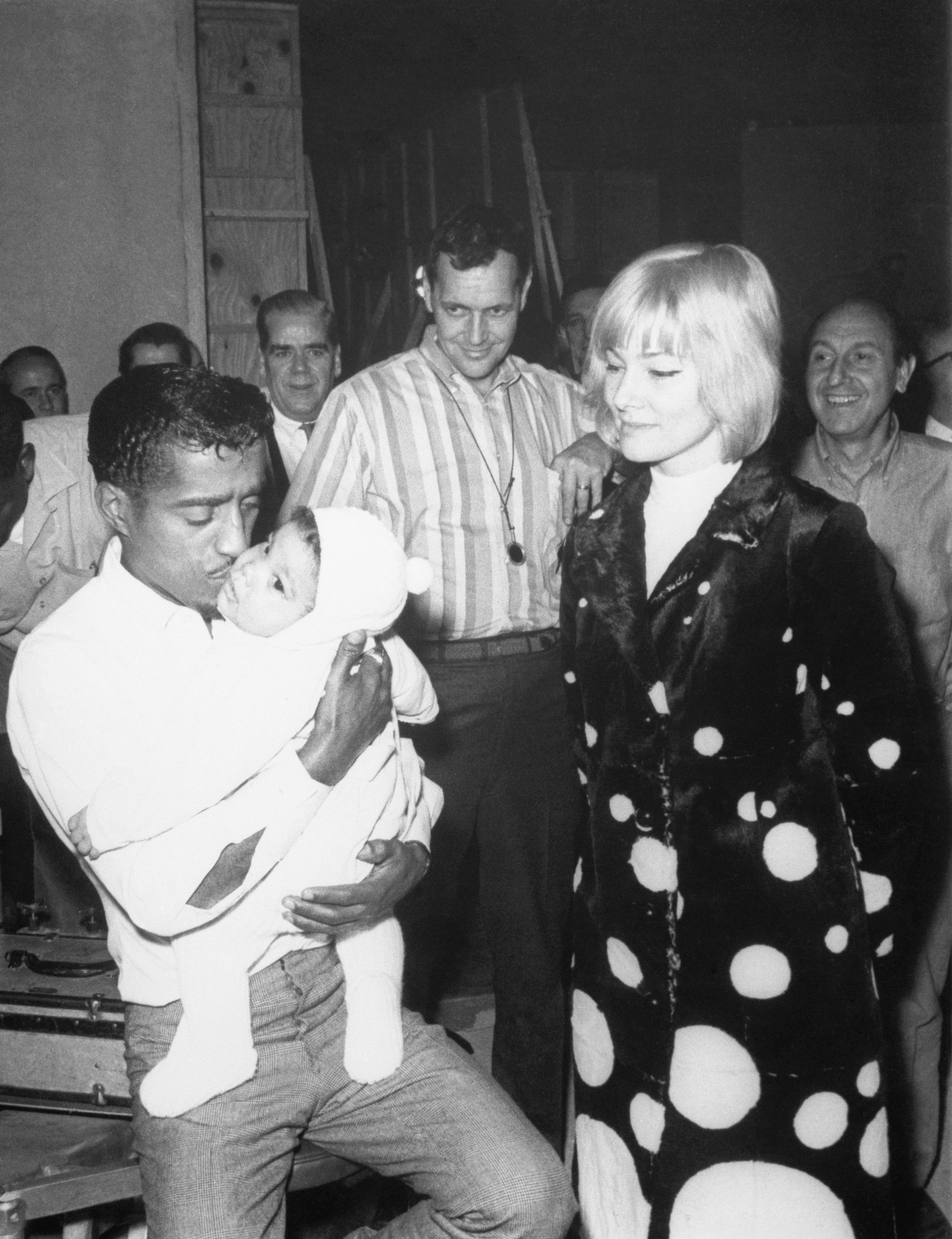 Sammy Davis, Jr. with his wife, May Britt, standing along with crew members of A Man Named Adam. | Source: Getty Images
Twenty-four years after Sammy Davis' death from throat cancer in 1990, Mark finally found some answers. He unearthed his birth certificate in 2013, which confirmed Sammy Davis as his biological father.
While that should have provided him with his long-anticipated answers, the birth certificate only complicated the situation. The document also named Davis' second wife and Swedish actress, May Britt as Mark's natural mother.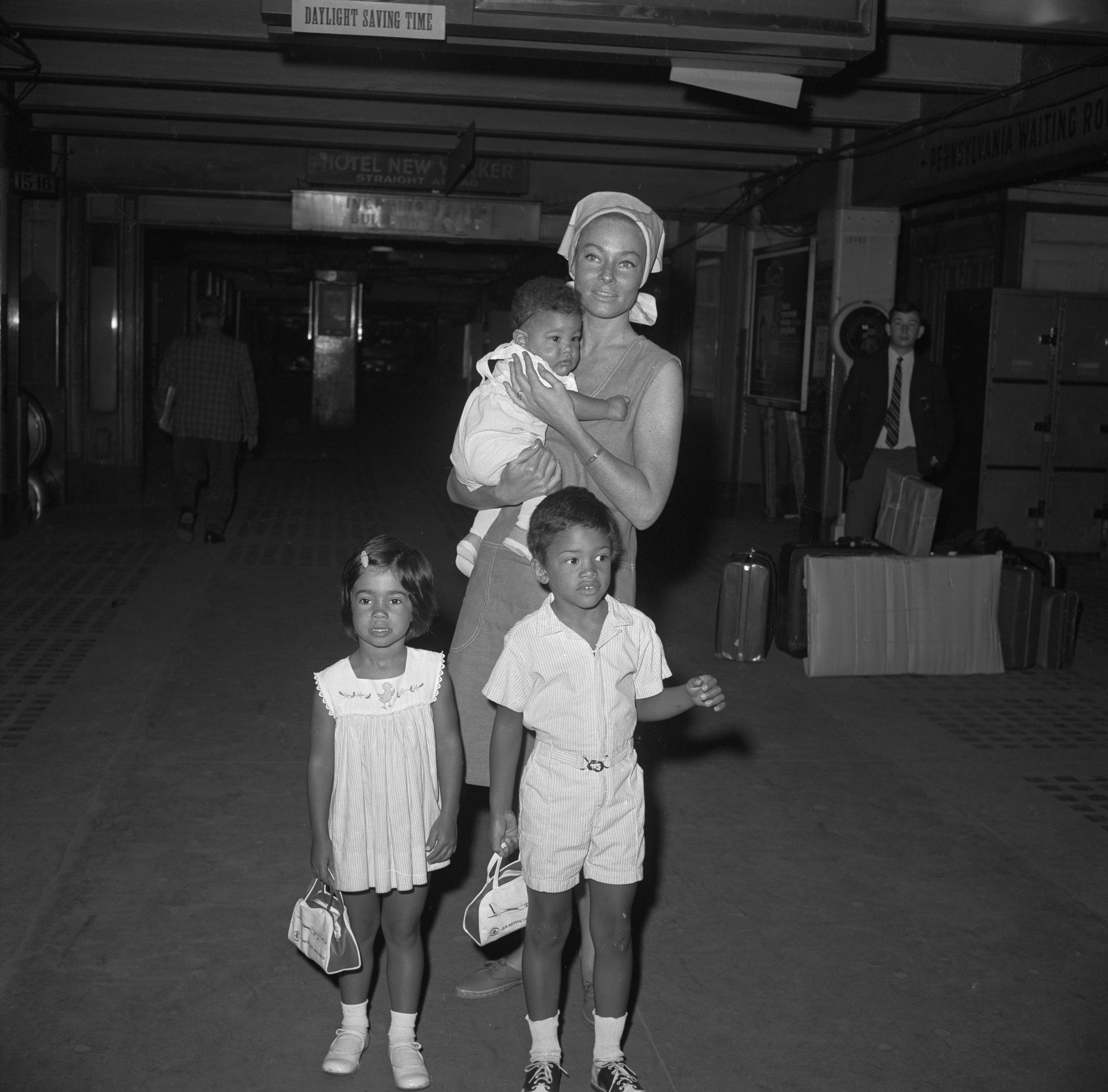 Mrs. Sammy Davis, Jr., also known as May Britt is with her children, Jeff, 6 months old; Tracey, 4 years old; and Mark, 5 years old. | Source: Getty Images
His quest to get the truth out of the Swedish actress only ended in disappointment, as she denied giving birth to him. She also refused to reveal the identity of Mark's biological mother.
This passed the possibility that Mark could be a love child whom the late actor, known for his drinking and reckless lifestyle, fathered with a mystery white woman in the fifties.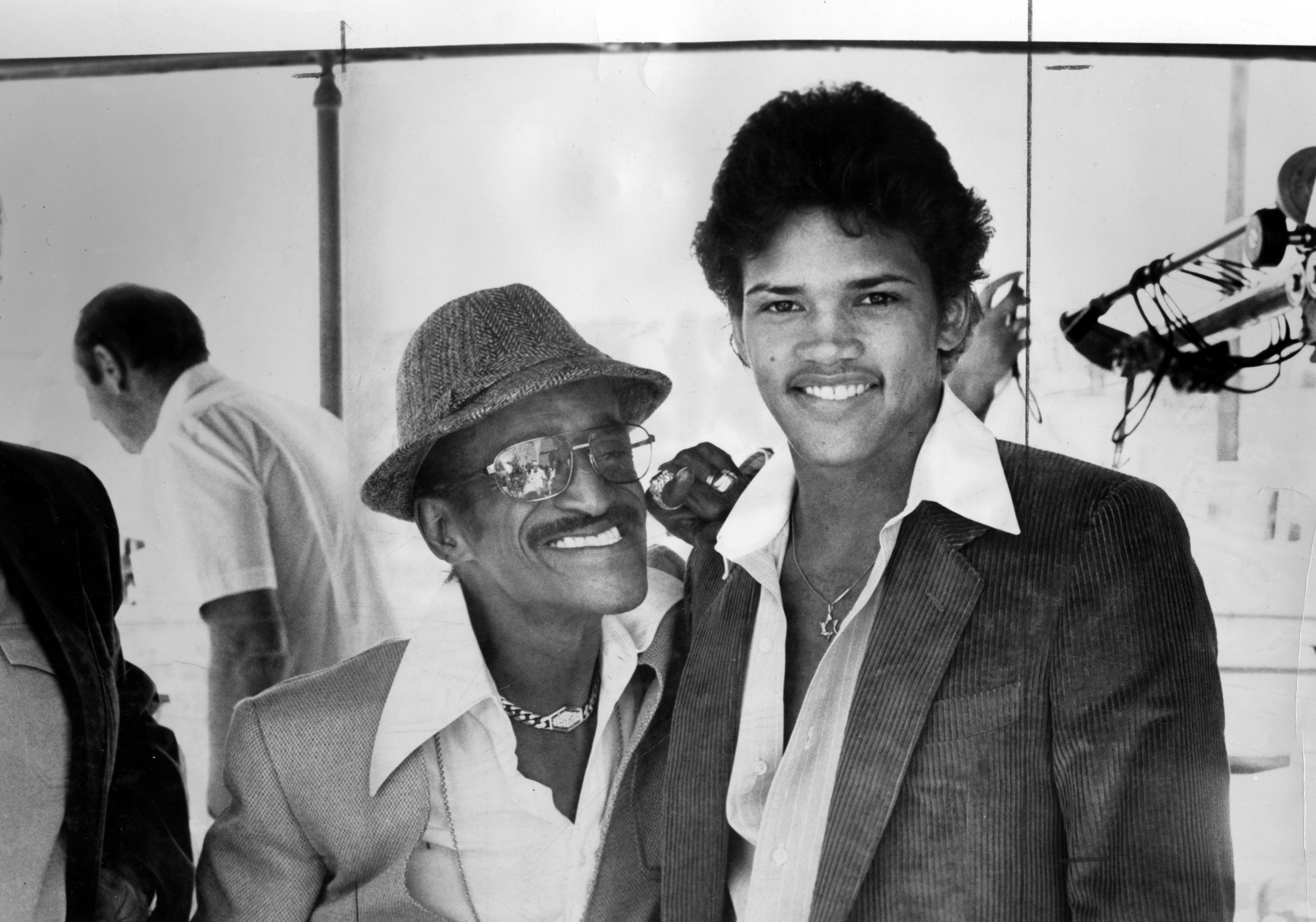 African American entertainer Sammy Davis Junior stands with his son on a movie set, 1970. | Source: Getty Images
If that were the case, Davis' decision to pass his son off as adopted would make sense because, at the time, interracial relationships were forbidden, as Mark pointed out. He once stated the ground for his suspicions, saying:
"Dad was very loving when I was a kid, but being adopted never made sense to me as dad and mom had a daughter Tracey who is a year younger than me. Why would they adopt and older child after having Tracey?"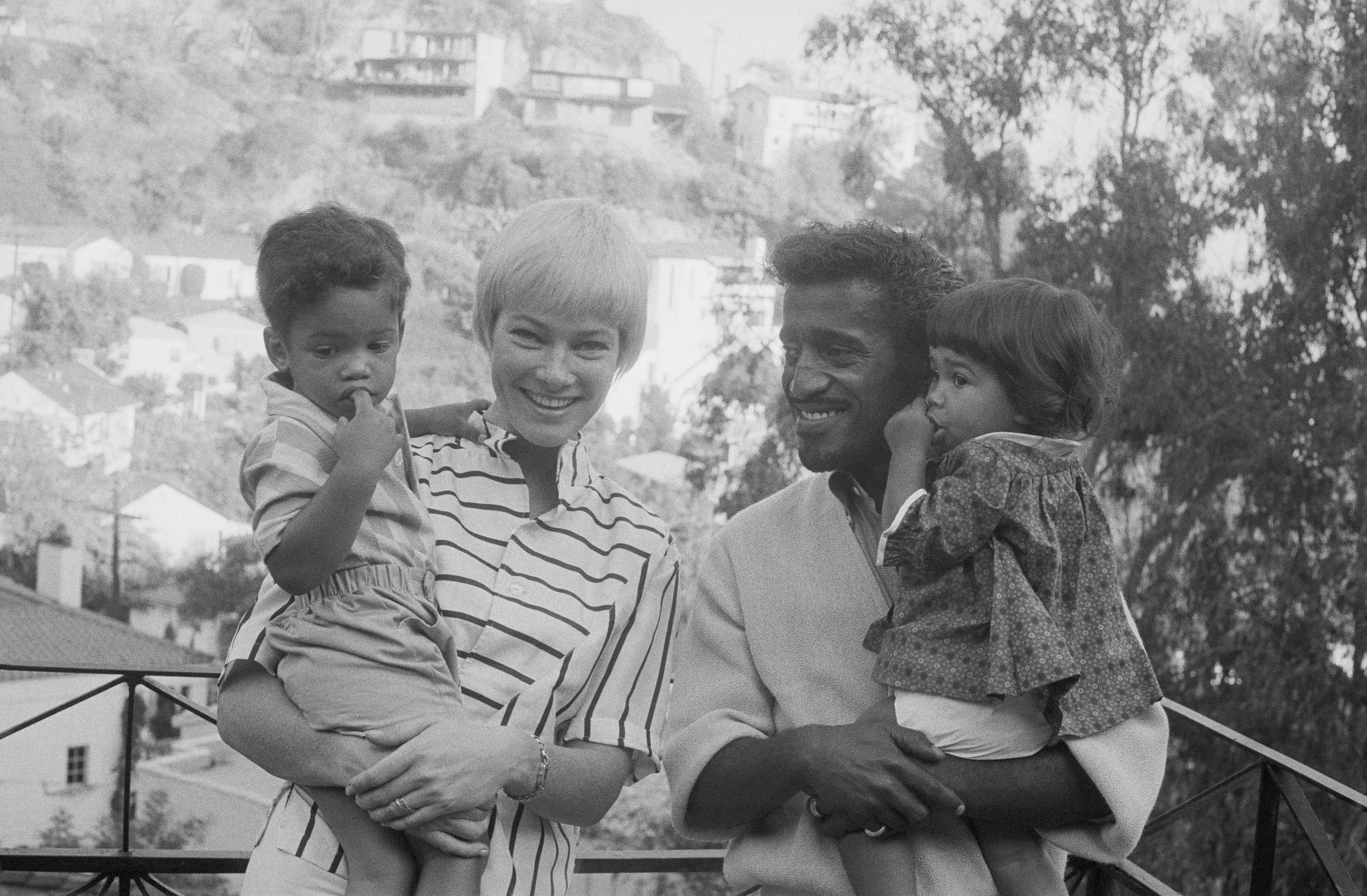 Sammy Davis, Jr., and his wife, actress May Britt, pose with their newly enlarged family in the garden of their home November 10th. | Source: Getty Images
Aside from evidence from his childhood, Davis's son, now a father with two sons, believes he and his dad shared various features, which could also be observed in his second son, Ryan, who is a fantastic drummer like his famous grandad. Despite his wild theories about his heritage, Mark perceived his life as a mystery. He once said:
"I'm a huge living question mark and that is because I have never understood anything 100 percent about where I came from."
Unlike Mark, his sister Tracey was convinced her father had no biological connections to her older brother and even found the claims upsetting.
THE MYSTERY SOLVED
After years of battling the mystery surrounding his birth, Mark Davis finally got the chance to clear the air for good. In 2015, he dared to take a DNA test publicly, unveiling the result on national TV for the world to see. He and Tracey agreed to conduct a DNA test just months after explosive comments about his parentage.
When the results came, they discovered it was not a match, confirming they did not share any biological parent. Notwithstanding, Mark's life remained the same; he still loved Tracey and his other siblings with whom he shared a strong bond.
Davis' daughter reassured her brother that she still loved him regardless, and before the entire world, the siblings declared their relentless love for each other. This new truth was a relief to some extent as it solved a major mystery about Mark's life that has haunted him for years. However, it left him with more unanswered questions.
Please fill in your e-mail so we can share with you our top stories!