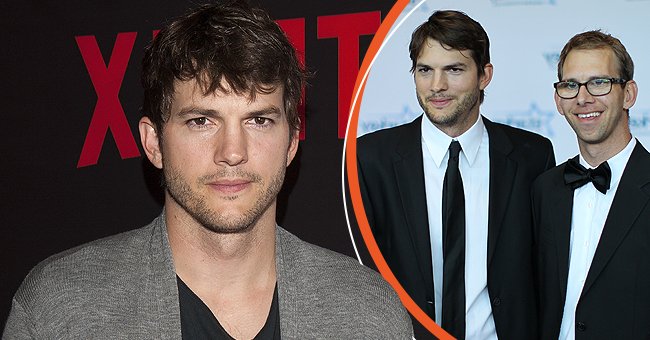 Getty Images
Ashton Kutcher Wanted to Give Own Heart to His Twin Who Was Told He Had Weeks to Live
American actor Ashton Kutcher, famous for playing Walden Schmidt in "Two and a Half Men," has a twin brother, whom he wanted to give his heart. Find out about their remarkable sibling bond.
Thanks to his starring role in many television series and movies, Ashton Kutcher, born on February 7, 1978, is a popular name in Hollywood.
The actor has a twin brother named Michael Kutcher, who suffered from health issues so much that Ashton was willing to him his heart. Find about the twins' relationship and how they supported each other.
ASHTON'S CAREER
Ashton started his acting career by playing Michael Kelso in the Fox sitcom "That 70's Show." In 1999, he debuted in the romantic comedy "Coming Soon."
Ashton also starred in the 2000 comedy film "Dude, Where's My Car?" a box office hit. He also starred in the 2003 romantic comedies "Just Married" and "My Boss's Daughter."
The actor also created and produced a TV series titled "Punk'd" and was the host for eight out of ten seasons. In 2004, he starred in the lead role of the psychological film, "The Butterfly Effect."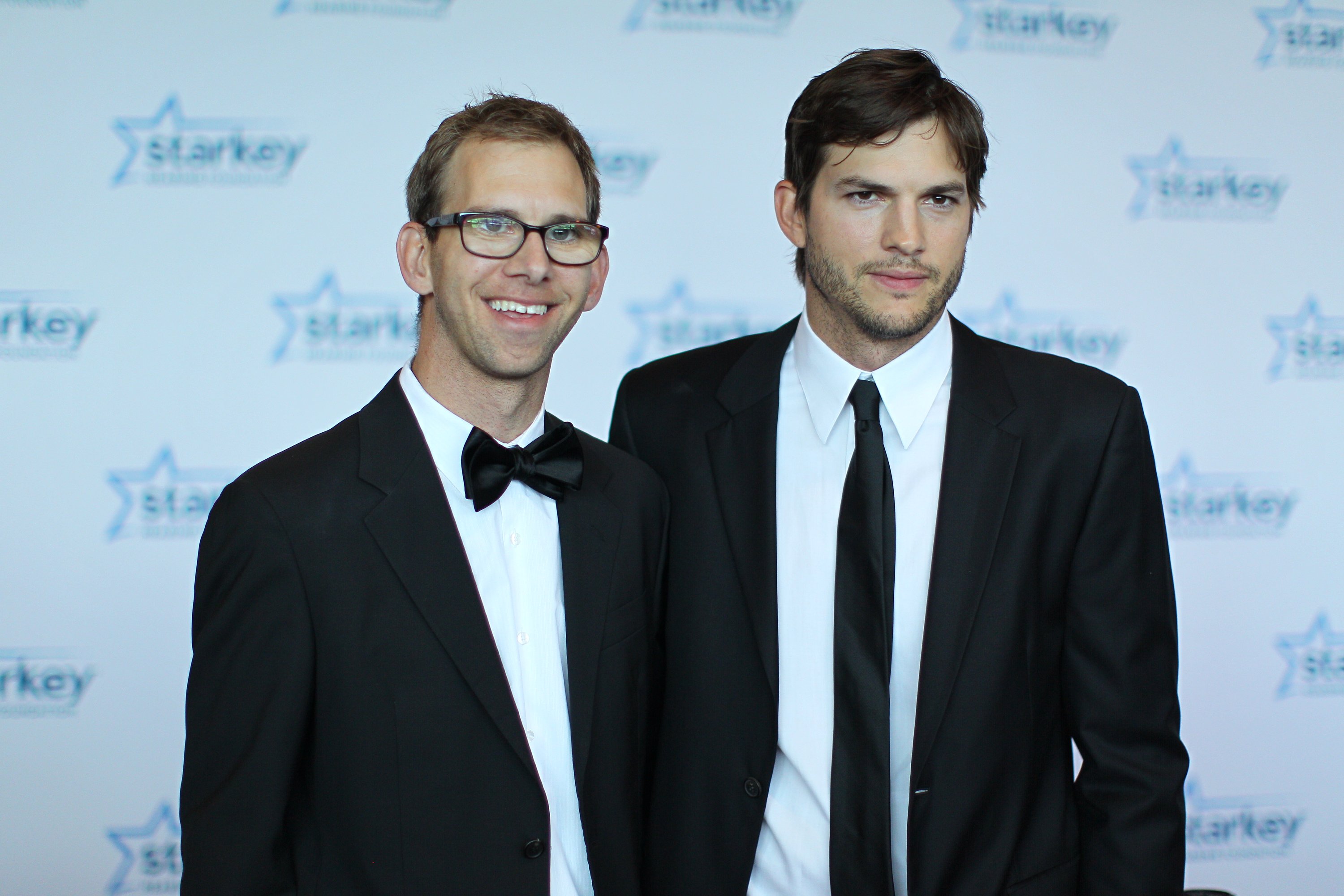 Michael Kutcher and Ashton Kutcher walk the red carpet on July 28, 2013 in St. Paul, Minnesota. | Photo: Getty Images
In the years that followed, Ashton starred in more romantic comedies like "Guess Who," "What Happens in Vegas," and "No Strings Attached."
From 2011 to 2015, he played Walden Schmidt in the CBS sitcom "Two and a Half Men." In 2013, he portrayed Steve Jobs in "Jobs," a biographical film about the Apple founder.
Besides acting, Ashton is also a venture capitalist. He co-founded A-Grade Investments, a venture capital firm. In 2015, he announced A-Grade Investments' successor, Sound Ventures.
Besides the companies, Ashton has also invested in several tech startups and over 60 companies, including Skype, Airbnb, Path, etc.
Ashton has been married twice in his lifetime. His first wife was actress Demi Moore, who he married in September 2005. However, they split in 2011, after which he filed for divorce on December 21, 2012. The divorce was finalized in November 2013.
Ashton and actress Mila Kunis started dating in 2013 and got engaged in February 2014. In October 2014, she gave birth to their first child and daughter, Wyatt Isabelle Kutcher.
In July 2015, the couple tied the knot. They welcomed their second child and first son Dimitri Portwood Kutcher in November 2016. Ashton, Kunis, and their kids live in a sustainable farmhouse in Beverly Hills that they and architect Howard Backen designed.
ASHTON AND HIS TWIN BROTHER
Ashton and Michael's bond began at birth, as they were born fraternal twins. However, Michael was born notably smaller than Ashton. Also, he was hardly responsive and struggled to breathe.
Despite those circumstances, he made it through thanks to his indomitable instinct to live and the work of outstanding medical staff. When Michael was 13, he struggled with developmental issues and was diagnosed with Cerebral Palsy before entering Kindergarten.
During Michael's childhood, he had the love and support of his family members, including Ashton's. His family taught him the value of his health and how to make the best of his circumstances.
Unfortunately, when Ashton and his twin brother were 13, Michael was diagnosed with viral cardiomyopathy. The condition caused his heart to grow four times the size of a normal one.
Doctors initially told Michael he had three to four weeks to live. However, his life expectancy was shortened to 48 hours after he suffered a cardiac arrest.
Before finding a heart donor, Ashton wished he could give his heart to his twin brother. In a chat with Us Weekly, Michael recalled the moment of Ashton's generosity. He said:
"It's just … I can't find the words. It's a connection that you can't explain. In all seriousness, we're just very connected."
Michael also said, "It's an honor or deep appreciation and a deep love for someone who would sacrifice that for you," before concluding that he could not put words to it.
Surviving another death scare opened Michael's eyes to the fragility of life and inspired him to take charge of a future he once believed he would not have. During his chat with Us Weekly, he revealed a pivotal moment for Ashton. Michael told him:
"Every time you look at me, every time you feel sorry for me, in a way, you make me less. You make me less."
Michael believed he was who he was for a reason – a significant part of that reason was for him to be outspoken and use his platform to advocate for disability and organ donation.
MICHAEL WAS ANGRY WITH ASHTON
Despite Michael and Ashton's close relationship, there was a time the former was angry with his twin brother, who has been a robust support system for him throughout the years.
Several years ago, Ashton, meaning well for his twin brother, revealed that Michael had cerebral palsy on national television. However, Michael was mortified following the revelation as he had spent most of his life trying to hide his disorder. He told "Today Parents:"
"I was very angry. Very angry. I remember speaking to him about it. I didn't want to be the face of cerebral palsy. I never talked about it."
However, Michael's anger towards his brother soon dissipated into gratitude as Ashton's revelations helped change his life's trajectory. He said Ashton did him the biggest favor he has ever done because he allowed him to be himself.
A few months after Ashton's revelation, Michael received a call from a woman in Iowa, asking him to speak at a gala about living with cerebral palsy.
The woman had a five-year-old daughter named Bella, who had a severe form of the disease and could not talk, and despite Bella's disabilities, she smiled so brightly.
After meeting Bella, Michael could not stop thinking about her. She made him realize that he had to let go of his shame about his condition and advocate for people like her.
There and then, Michael was ready to tell his story and knew that he would have a significant reach with a brother like Ashton.
Michael works directly with The Cerebral Palsy Foundation and Donate Life as an advocate and public speaker. He has worked on a national level to raise awareness for local and national fundraising initiatives.
ASHTON'S TRIBUTE TO MICHAEL
Ashton paid an emotional tribute to his twin brother while receiving the Robert D. Ray Pillar of Character Award in 2017. He said Michael's struggle with cerebral palsy taught him that loving people is not a choice and that people are not actually all created equal.
Ashton explained that everyone is created incredibly unequal to each other in their capabilities – what they can do, how they think, and what they see.
However, he said that everyone has an equal capacity to love one another, and his brother taught him that. "The Butterfly Effect" star said he spent many years feeling bad about his and Michael's inequalities. However, the latter frowned against it.
Ashton and Michael have had remarkable journeys individually; however, they are always there for each other. Thankfully, they have achieved so much in their lives and inspired people through their actions.
Please fill in your e-mail so we can share with you our top stories!
The information in this article is not intended or implied to be a substitute for professional medical advice, diagnosis or treatment. All content, including text, and images contained on news.AmoMama.com, or available through news.AmoMama.com is for general information purposes only. news.AmoMama.com does not take responsibility for any action taken as a result of reading this article. Before undertaking any course of treatment please consult with your healthcare provider.