Adrienne Bailon Recently Bought a $3 Million Calabasas Mansion — Take a Tour Inside
"The Real" co-host Adrienne Bailon was hunting for the perfect home when she came across her stunning $3 million Calabasas mansion. Take a look inside the luxurious property that she is in love with.
Former Cheetah Girl Adrienne Bailon is living the best life in the home of her dreams. Nestled behind the gates of The Oaks community in Calabasas, her mansion is everything that she ever wanted in a home. 
Much to her fans' delight, the "The Real" co-host decided to give them a little tour inside her then-empty house through a YouTube video. As expected, it is huge and lavish — nothing less for a queen like Bailon.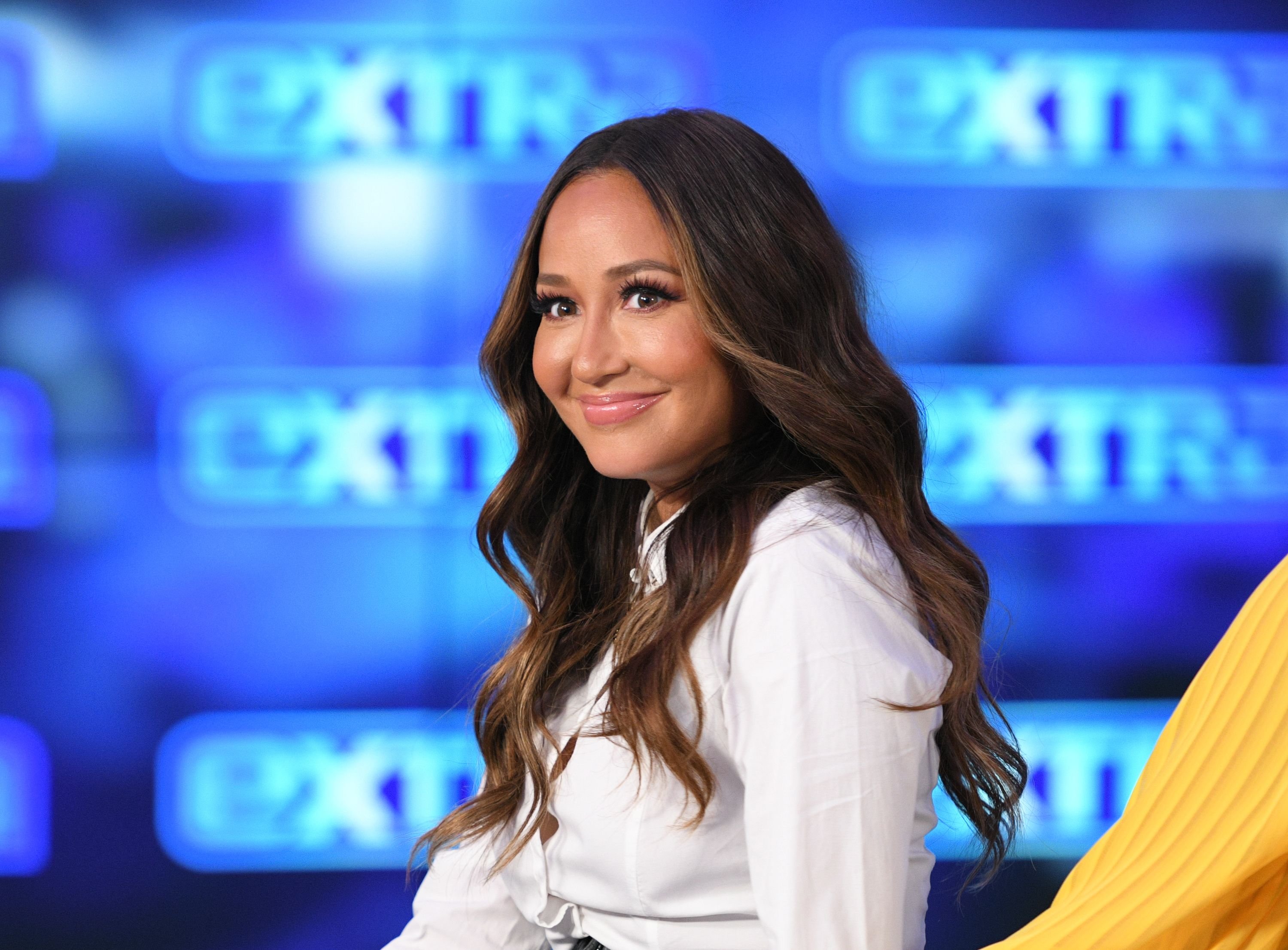 The 5,165-square-foot home comes with lavish amenities. An open living room greets the visitors upon entrance. One cannot help but fall in love with the wide staircase and the high ceilings with crystal chandeliers. 
For someone who's been married for four years, the house is a perfect place to raise a family. It boasts five bedrooms and six bathrooms, so there is ample space for children and guests.
The kitchen area is warm and welcoming, with a light wooden floor and darker cabinets. It is pretty spacious and can easily accommodate a big family. Right across is the living area that looks pretty cozy. 
Bailon is excited to renovate the kitchen and plans to get a high tech projector for the sitting room. Also, the doors are going to be replaced by glass. The beautiful fireplace stays because she loves it so much. 
The inside of the house is pretty impressive, but the backyard is amazing on an entirely different level. The patio is grand with curtains and it seems bigger than the actual living room!
The house looks amazing as it is, but we cannot wait to see how the renovations look like!
The green lawn, lounge, and fountain-filled pool add to the charm of the place. The pool is equipped with a slide, something that Bailon's future children will be pretty excited about. 
Bailon was planning to paint the exterior of their home to slate gray and repurpose the front door the house came with from a pool casita she is going to get for the backyard. Pretty cool! 
As for the library, Bailon plans to give it a relaxed outdoor feel by opening up the front window panels a little more. It looks on to the beautiful fountain outdoors and it looks like it will be the ultimate spot in the house to enjoy the view. 
As the TV show host revealed in the video, her major design inspiration is Restoration Hardware. The house looks amazing as it is, but we cannot wait to see how the renovations will be like!