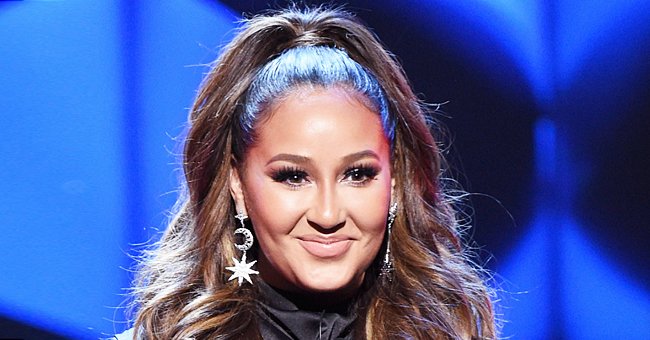 Getty Images
Check Out Adrienne Bailon Spending Quality Time with Her Big Family in Matching White Outfits

Adrienne Bailon recently took to her Instagram page to show off her stunning family enjoying some quality time together while wearing matching white outfits in a new video.
People across the globe have been forced into self-isolation due to the new coronavirus outbreak. As a result, many people were separated from their loved ones and could only communicate through virtual means.
However, since the beginning of July, the lockdown has been eased gradually across several states in America, and many people are finally being reunited with their friends and families.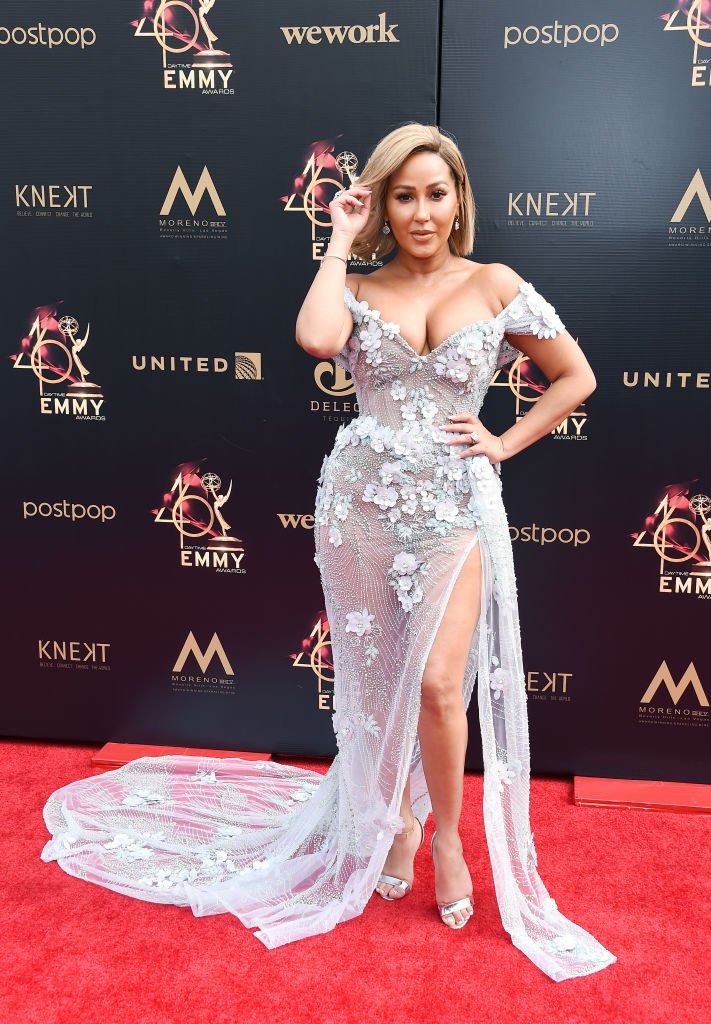 Adrienne Bailon poses on the red carpet at the Daytime Emmy Awards on May 05, 2019. | Photo: Getty Images
Recently, "The Real" co-host Adrienne Bailon uploaded a cute video showing off her extended family spending time together after a prolonged period apart from each other.
In the video, they all wore matching white outfits and looked like they were having so much fun as they raised their glasses in the air for a toast. Bailon captioned the video writing:
"They are my 'why'...FAMILIA."
The video featured some special people in Bailon's life, including her husband, gospel singer Israel Houghton, and her sister, Claudette Bailon, whom she tagged in the caption.
Bailon, 36, is known to share a special bond with her sister Claudette. The talk show host famously described her sister as her "soul mate," and the pair even served as each other's maid of honors at their weddings.
Despite the initial drama, the couple eventually tied the knot in November 2016 at the Hotel Plaza Athénéel in Paris.
Apart from flaunting her tightly-knit family, Bailon has been showing off the results of her remarkable weight loss journey amid the novel coronavirus pandemic.
In July, the "Cheetah Girls" star took to her Instagram page to share a stunning picture of herself wearing a tiny swimsuit that showed off her toned body and beautiful curves.
The photo sparked several positive reactions from her over five million followers on Instagram, notable among them was one from her close friend Kourtney Kardashian and another from Bailon's husband.
Meanwhile, Bailon met her husband, Houghton, while shooting the film "In Love With A Church Girl," but the pair began dating in 2016.
During their brief courtship, the couple was subject to heavy criticisms following speculations that Houghton was still married to his ex-wife Meleasa when he began dating Bailon.
During a 2019 episode of "The Real," Bailon admitted to her co-hosts that she confronted her husband about the rumors that were making the rounds. Thankfully, the rumors had emanated from a mix-up with Houghton's divorce paperwork.
Despite the initial drama, the couple eventually tied the knot in November 2016 at the Hotel Plaza Athénéel in Paris. The event was a very private ceremony and was attended by 70 of the couple's closest family and friends.
Bailon and her husband Houghton have been self-isolating together amid the ongoing COVID-19 outbreak, and the couple looked as happy as ever while enjoying bonding time with family members.
Please fill in your e-mail so we can share with you our top stories!