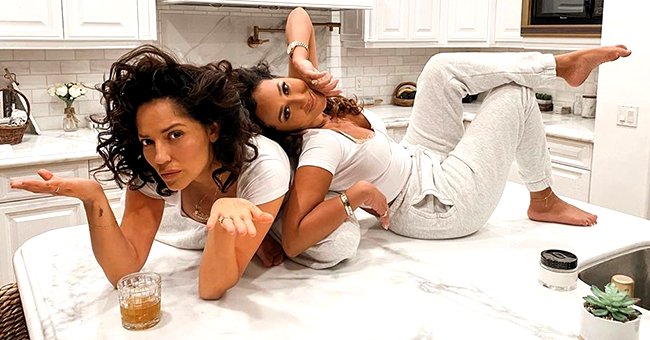 Instagram/adriennebailon
Adrienne Bailon Opens up about Living with Sister Claudette and Shares Adorable Pics of Them Together
Adrienne Bailon showed gratitude for the "dream" of living with her family once again amid the COVID-19 pandemic. The actress shared a photo of her and her sister lapping it up on social media.
While the novel coronavirus pandemic has separated many families worldwide, it seems to have brought the Bailon family closer together and they are milking every moment of it.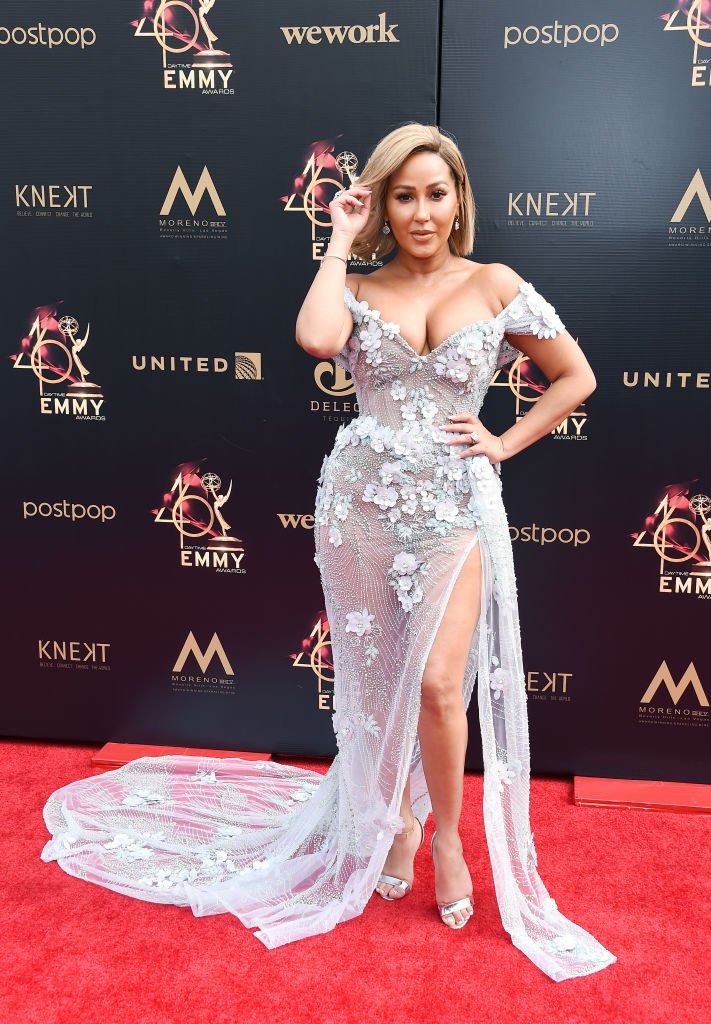 Adrienne Bailon arrived on the red carpet at the Daytime Emmy Awards on May 05, 2019. | Photo: Getty Images
Adrienne Bailon-Houghton, a daytime talk-show host on "The Real" disclosed that she has been living with her family at her new home for the past two months and the 36-year-old couldn't be happier.
Adrienne Bailon lost 20 pounds while in quarantine.
On Monday night, Adrienne posted a slideshow of her and her sister, Claudette Bailon, as the two goofed around on her kitchen counter, much like two teenagers.
Adrienne shared the post with her 5 million Instagram followers and expressed her delight at being with her entire family, especially in these trying times. She wrote:
"I LIVE with my sister & I get to have late-night laughs with her EVERY NIGHT!"
Adrienne couldn't hold back her gratitude for waking up every morning to her nieces' footsteps and laughter as she recognized the unlikelihood of a grown married person to live with their siblings and children simultaneously.
Adrienne and her husband of nearly four years, gospel singer and YouTuber Israel Houghton, had only just moved into their new house in Calabasas, California when a statewide shelter-in-place order was announced in the state.
The couple didn't even have enough furniture as the lockdown halted work on internal decoration. Nonetheless, the duo has flourished in their new home and have also found a way to support communities in their isolation.
Bailon-Houghton shares information on the Black Lives Matter movement on her social media platforms, outlining the procedures for donations and reiterating the importance of voting.
The actress has also committed to giving a fifth of all proceeds from the sales of her jewelry company, XIXI, to the George Floyd Memorial Fund.
While making strides in her career and service to the public, Adrienne has also found some time for herself and her well-being.
She announced via an Instagram post, that she was making significant changes to her diet and lifestyle in an attempt to lose weight, likely due to a desire to have children in the near future.
The commitment is already bearing fruit and the celeb revealed that she had already lost 20 pounds, as she showed off her gorgeous body in a swimsuit photo.
Adrienne will definitely have a lot of support as she continues to enjoy the company of her sister, Claudette, whom she recently revealed is a talented singer and sang background in all of her former girl group 3LW's songs.
Please fill in your e-mail so we can share with you our top stories!