Leslie Bibb Is Sam Rockwell's Longtime Girlfriend — Get to Know the Age-Defying Actress
Leslie Bibb and Sam Rockwell have been together since 2007 after they met in a hotel lobby in Los Angeles and ended up co-starring in "Iron Man 2."
When actor Sam Rockwell won an Academy Award for his work in the 2017 film "Three Billboards Outside Ebbing, Missouri," he thanked his longtime-partner Leslie Bibb for her support.
Fans of "CSI: Miami," "E.R." and "The Odd Couple" will recognize the dak-eyed beauty, who ended up working with Rockwell in "Iron Man 2," three years after they started dating.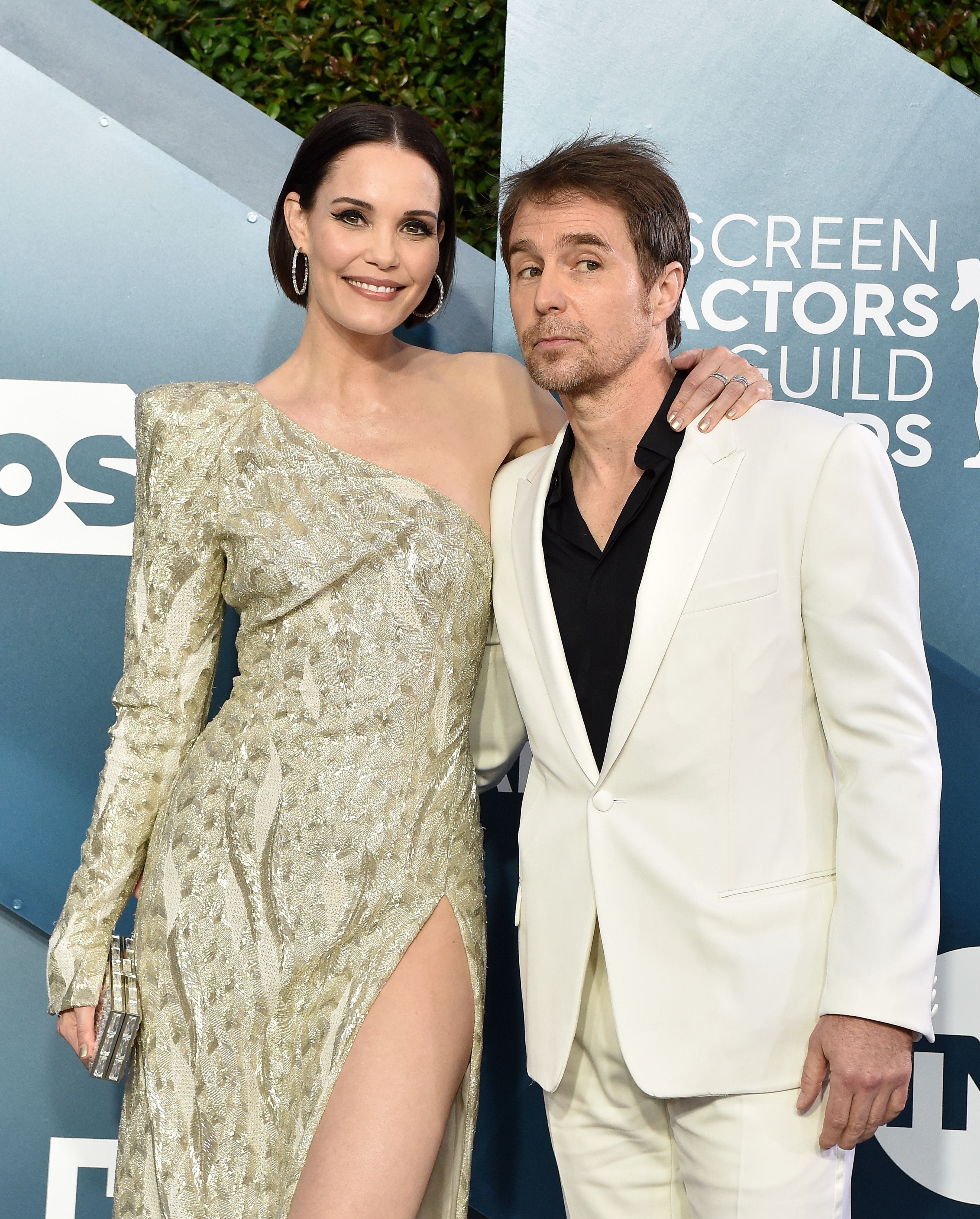 MEETING SAM ROCKWELL
Bibb and Rockwell first met in the lobby of the Chateau Marmont Hotel in Los Angeles. Bibb was having dinner with friends, and Rockwell was there to discuss a project.
That old cliché of eyes meeting across a crowded room came true for the two. Bibb admitted that she was fascinated by Rockwell at first sight, and he became the first man in showbiz she was ever involved with.
IN THE BEGINNING
Bibb's first steps in the entertainment industry were due to her stunning looks. At 16, she won the first "Oprah Winfrey Show" model contest, and offers started rolling in.
After one semester at the University of Virginia, Bibb dropped out to pursue a modeling career, moved to the Big Apple, and enrolled in the William Esper Studio to study acting.
Bibb started scoring small parts in movies and guesting on TV shows, and landed her first major role in 1997, in the crime series, "The Big Easy."
Her role as Brooke McQueen in the teen drama series "Popular" consolidated her career and earned her a Teen Choice Award for Television Choice Actress.
Acclaim came Rockwell's way after he was cast in the 2017 film, "Three Billboards Outside Ebbing, Missouri."
LOVE AND DIVORCE
In 2003, Bibb, then 29, married a dashing investment banker, Rob Born, then 30 years old, in a romantic ceremony in Zihuatanejo, Mexico.
Sadly the relationship was not a success, and a short year after the marriage, the couple parted ways. Their divorce was final in 2004, and neither party ever spoke about the causes for their parting.
CHILDLESS
Bibb and Rockwell have now been together for 13 years and do not have children. Neither seems to be keen on having babies anytime soon, and Rockwell explained:
"I definitely don't want to become a parent. (...) I don't get children, I don't quite understand it. I think being an only child means you learn to live in your own world."
SAM ROCKWELL
For Rockwell, 52, becoming an actor was as natural as breathing. Both his parents were actors, and by the age of ten, Rockwell had already stepped onto the stage for his first performance.
Back in the early 90s, Rockwell started guesting in TV series like "The Equalizer," "Law & Order," and "NYPD Blue," and roles in several major movies followed.
DARK AND DANGEROUS
Rockwell became the go-to actor for dark and ambiguous characters, who were not quite villains, and never heroes. He was praised by critics for his work in "The Green Mile" and "Lawn Dogs."
Acclaim came Rockwell's way after he was cast in the 2017 film, "Three Billboards Outside Ebbing, Missouri," in which he played a bitter small-town policeman battling an alcohol addiction.
Rockwell's performance in "Three Billboards Outside Ebbing, Missouri" won him not just the Oscar, but a Golden Globe Award for Best Supporting Actor, two Screen Actors Guild Awards, and a BAFTA.
At each and every acceptance speech, Rockwell dedicated his win to Bibb and thanked her for her support and inspiration. As for Bibb, she is Rockwell's biggest fan, just as he is hers.