Kate Middleton Embarks on Royal Train for 48-Hour Tour Wearing a Green Alexander McQueen Coat
Kate Middleton is known for several things. However, hardly does anything eclipse her sense of style and fashion. As she embarks on an official trip, the duchess is putting her dress sense on display once more.
Earlier this week, Kensington Royal, the official residence of Prince William and Duchess Kate Middleton, shared a video account of the Duke and Duchess of Cambridge leaving for official duties.
The Instagram video showed the pair on the Royal Train Tour, which they took to visit some caregivers across the United Kingdom.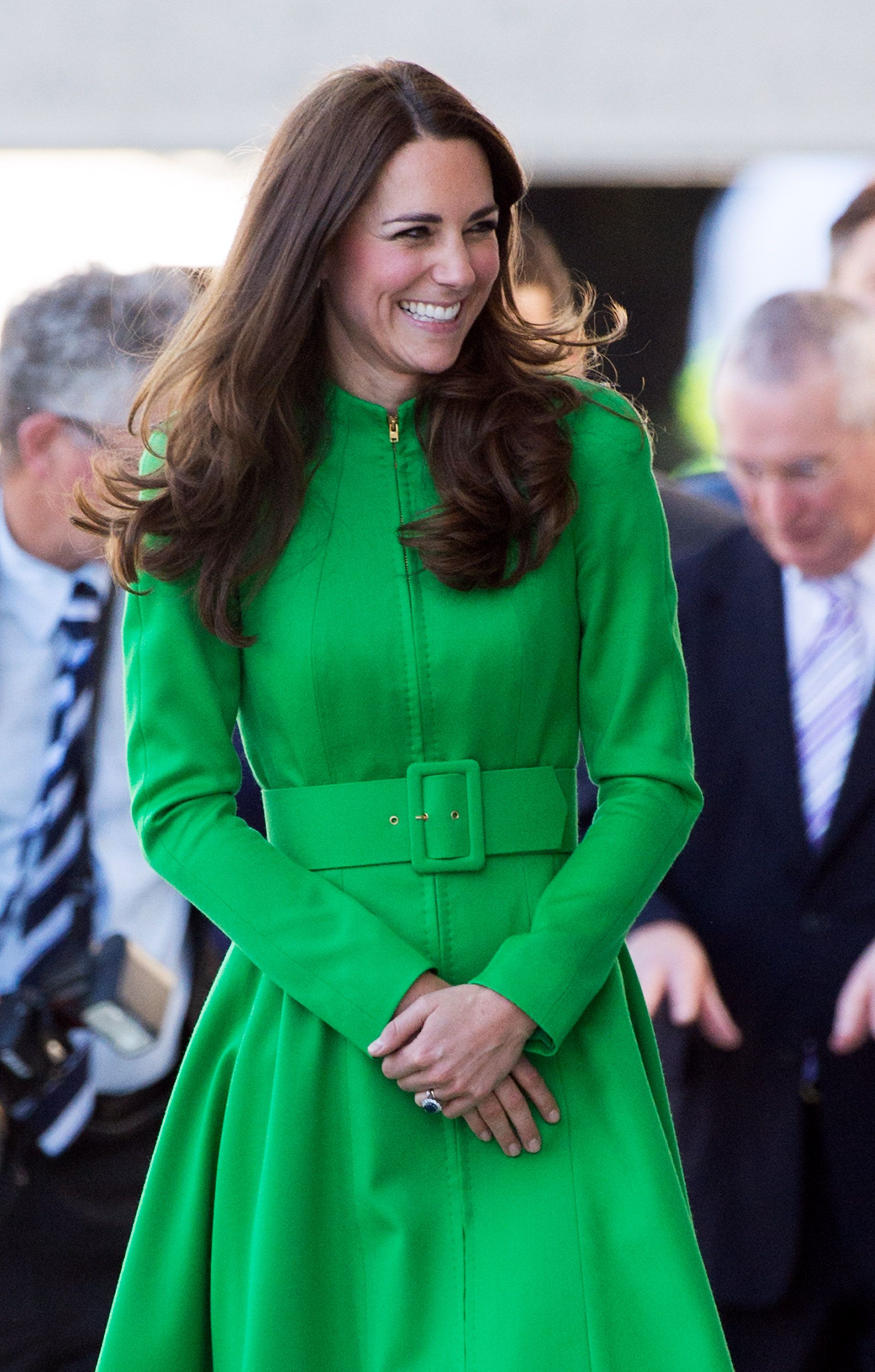 The trip is part of the royal family's efforts to share some cheer and appreciation across the United Kingdom. As the world continues to reel from the novel coronavirus pandemic, this is quite needed.
A separate post from Kensington Palace also showed the pair speaking to a few railway workers on their way. The Instagram account captioned the clip:  
"The Duke and Duchess met with inspiring transport workers who have gone out of their way to ensure people feel safe and secure[...]"
While the duke and duchess' good work was exemplary, the latter showed that she continues to display an eye for fashion.
The duchess looked stunning in a green Alexander McQueen jacket, pairing it with a Christmas-themed scarf and a pair of boots for the cold.
The duchess has always had a particular love for Alexander McQueen.
The Royal Train Tour will take the duke and duchess across the United Kingdom. They will end the trip on Tuesday, at which time they will have visited care staff, school kids, healthcare workers, and more.
Amid all of this, the duchess will have the chance to show off some of her fantastic wardrobe. If the first day is any indication, fans should see more lovely dresses from her.
Middleton has always had a particular love for Alexander McQueen. Some of her most memorable moments involved her wearing an outfit from the designer house.
In fact, the duchess even donned a lovely white Alexander McQueen gown for her wedding to Prince William back in 2011.
Over the years, Middleton has continued her tradition of donning the designer. She also wore a dress from the house for the wedding of Prince Harry and Meghan Markle in 2018.
In October, the and Prince William appeared at the Waterloo Station in London for a photography exhibition that she had curated. Unsurprisingly, she was wrapped in an Alexander McQueen coat.
It is unclear whether the duchess has some sentimental relationship with the brand or if she just loves the dresses for how they look. Whatever it is, the brand definitely makes her look stunning every time.