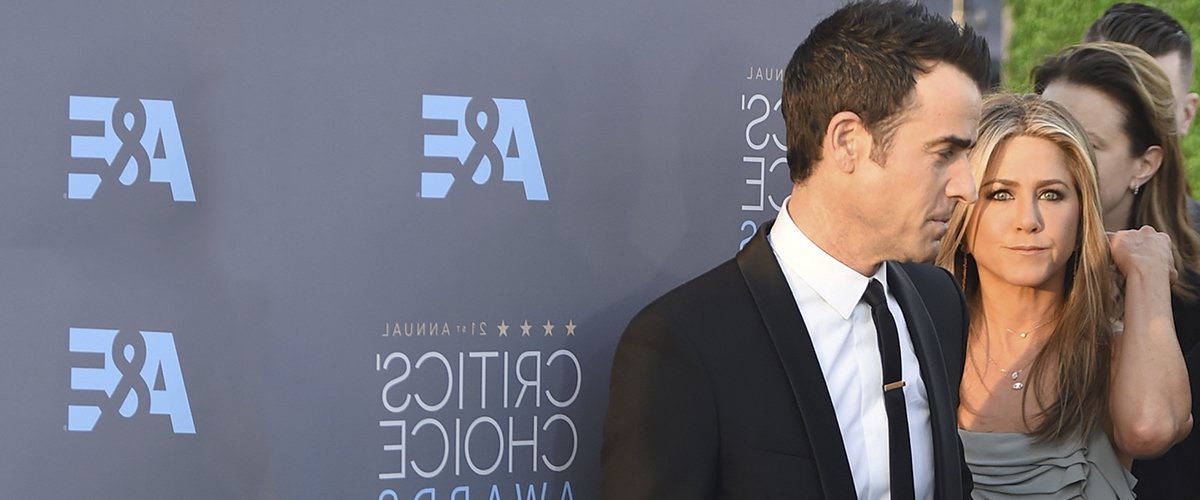 Getty Images
Jennifer Aniston Was Not Only to Married Brad Pitt — Who Is Her Second Husband Justin Theroux?
Jennifer Aniston, the beloved actress from the famous Warner Studios series "Friends," is one of the all-time favorites. Fans can't help but keep an eye on what's new in her love life.
Justin Theroux, 48, is an actor, writer, and film director, born in Washington, D.C., of French-Canadian roots. Although many people only remember him as Jennifer Aniston's second husband, he has talents to be recognized.
Theroux has not only been a very successful and talented actor for several years. After graduating from Bennington College with a Bachelor of Arts degree, he moved to New York to pursue his career in the arts.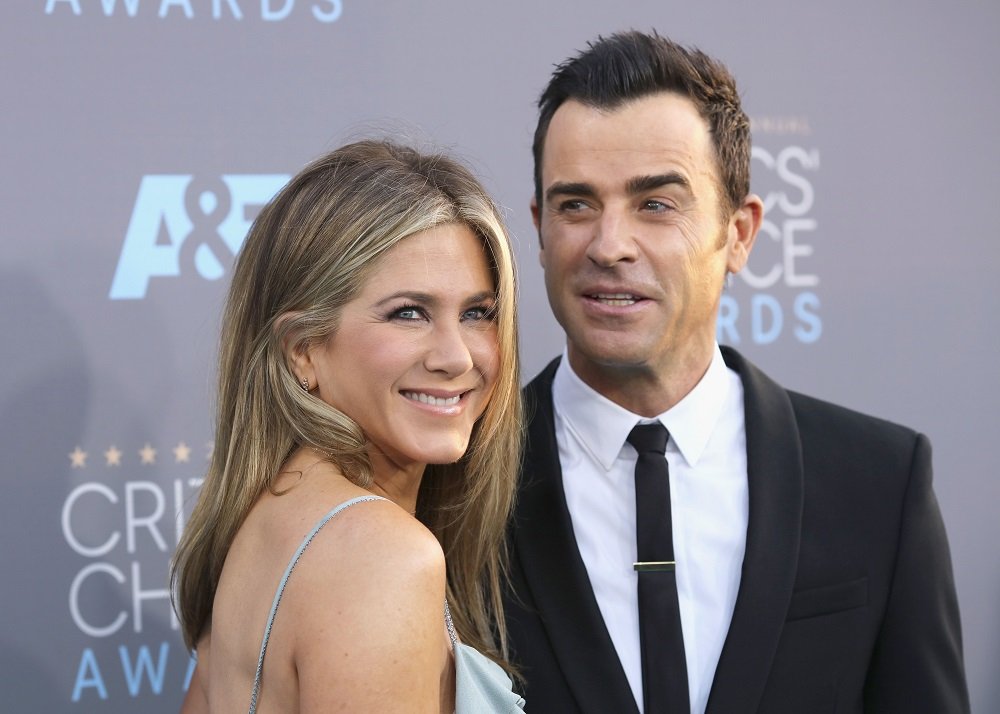 Jennifer Aniston and Justin Theroux attending the 21st Annual Critics' Choice Awards at Barker Hangar in Santa Monica, California in January 2016. | Image: Getty Images.
He was in various plays on the off-Broadway circuit until he made his way to the small parts, which then led to the big parts. His career in film includes work in front of and behind the camera.
Theroux's talents can be traced to his roots since he comes from a family involved in art. His mother, Phyllis, is a writer for the Washington Post, his uncle Paul Theroux is a writer, and reporters Louis and Marcel Theroux are his cousins.
SUCCESSFUL ARTIST
Theroux earned a college degree, B.A. in Visual Arts and Drama. He seems to have devoted more of himself to the drama part as an actor and very little to visual arts, although he does have some experience as an occasional tattoo artist.
There is also what seems to be a tradition within his family, as several members have great writing skills. In fact, Theroux also has experience writing for the movies "Iron Man 2," "Tropic Thunder," and "Rock of Ages."
STAYING IN SHAPE
Work in the entertainment industry usually keeps him busy, but not so much that he doesn't take care of his body and stay in shape. With a personal trainer to guide him, Theroux trains 5 days a week.
His basic routine is 40 minutes of boxing followed by 20 minutes with the weights to work his abs. He is quite disciplined, which translates into his excellent physique that does not betray his 48 years.
RELATIONSHIP WITH JEN
The pair met for the first time in 2007, but it was not until 2010 that they meet again on the set of "Wanderlust." The following year, after Theroux broke up with his girlfriend of 14 years, rumors of his relationship with Jennifer Aniston began.
After several months of romance, they decided to move in together, and the new lovebirds only had words of praise for each other. On his birthday in 2012, Theroux proposed with a stunning diamond.
WEDDING AND LIFE IN COMMON
Disguising it as a birthday party for Theroux, the couple got married in a top-secret and intimate celebration at their Bel-Air home in August 2015. They had many fancy guests such as "Friends" castmates and Ellen and Portia de Rossi.
The couple experienced the harshness of the press and others who attacked Aniston for not having children. For years, she had to deal with such comments. She eventually decided to clear up speculations with a piece published in The Huffington Post in 2016.
BREAKUP AND DIVORCE
At the end of 2017, the famous couple went on a Cabo vacation with two friends who are also a couple. The purpose of that trip was to try to save what was left of their dwindling relationship.
In February 2018, Aniston celebrated her birthday with a group of friends at her then-recently completed Bel-Air home, but Theroux is noticeably absent. Sadly, a few days later, both of them issued the declaration that their marriage had ended but that they remain great friends.
POST-DIVORCE DECLARATIONS
The actor said in an interview with the New York Times that "it was heartbreaking, just in the sense that the friendship would not be the same, day-to-day." However, Aniston does not share the same feeling.
In an interview shortly after, she said that, with all due respect, she is not "heartbroken" and that "no one knows what goes on behind closed doors." The truth is, they seem to be better off single than staying a couple.
Please fill in your e-mail so we can share with you our top stories!