Check Out Reese Witherspoon with Her Look-Alike Daughter Ava in Matching Festive Sweaters
Reese Witherspoon shared a gorgeous festive photo with her daughter wearing matching red and white  Christmas sweaters from her brand.
Reese Witherspoon and her daughter Ava Phillippe posed together in matching Christmas sweaters from Witherspoon's brand, Draper James.
The mom of 3, had a daughter, Ava, and son Deacon with her ex Ryan Phillippe, although Ava has definitely got her mom's looks, the two women looked like twins in Reece's recent post.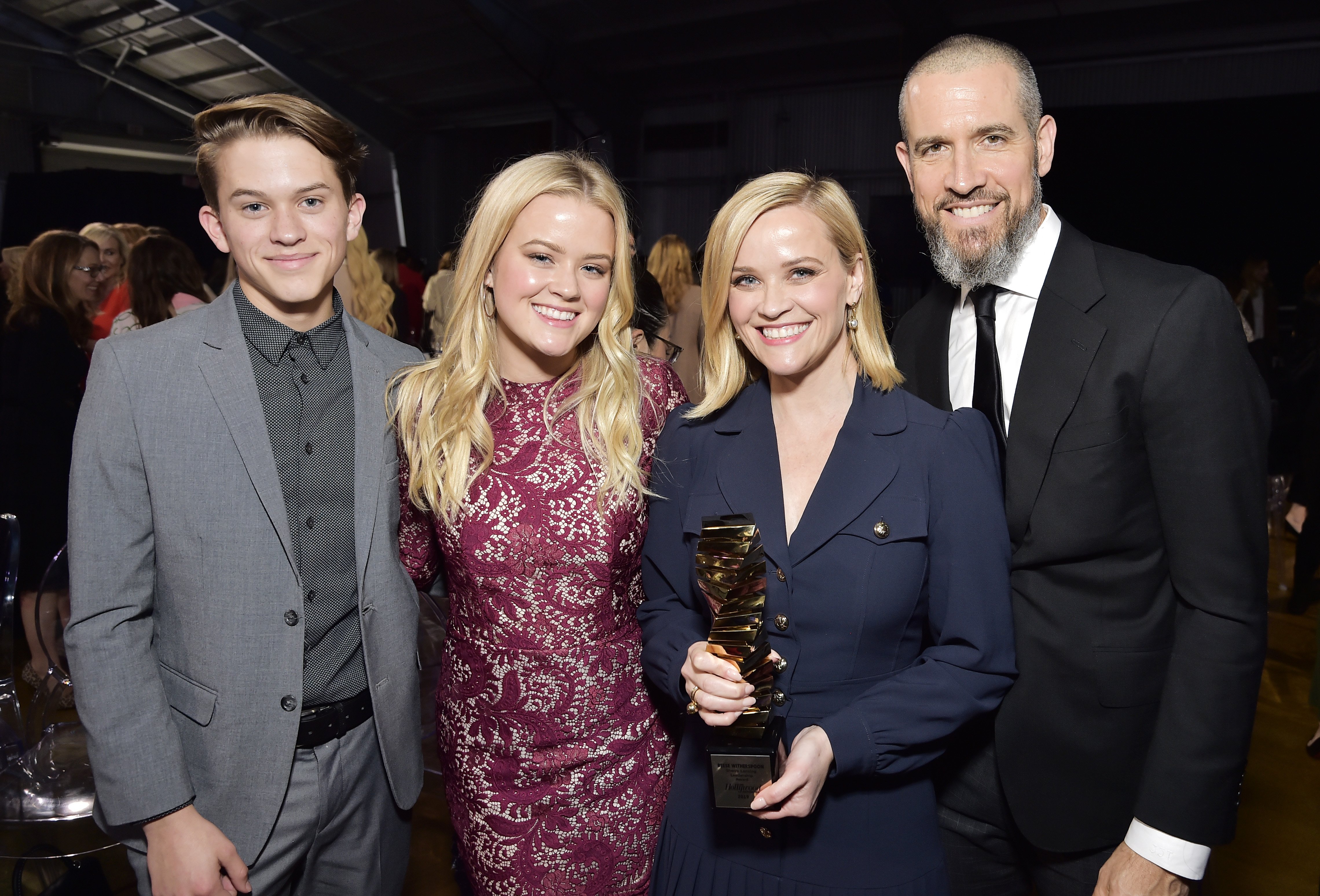 The mother and daughter were wearing Witherspoon's clothing brand as well as accessorizing with the mugs from the brand while posing on assumably their festively decorated porch. 
Many of Witherspoon's celebrity friends, as well as her fans, commented that the duo looked like twins, Drew Berrymore commented on the post saying, 
"Come on! Twins!!!! Beautiful ladies love love love"
Of course, this is not the first time the pair have been called twins by fans, Reese shared a gorgeous photo of Ava for her 21st birthday, captioning the image that she was obsessed with her daughter. 
Posing at what looks like a lunch date, Ava looking stunning in a polka dot top and cozy beige cardigan. Kate Hudson, Julianne Moore, and Mindy Kaling all commented complimenting her daughter. 
 Witherspoon is the founder of Draper James, the brand is described as being a "timeless Southern-style."
Reese launched her brand Draper James in 2015 and took inspiration from her Grandparents, the namesake of the brand. She wanted to honor her Southern heritage with the line. 
Of course, Reese's Instagram is filled with gorgeous photos that showcase the brand's garments. In the caption for her recent photo, she said she had to beg Ava to be in the photo, 
"Ok. It's ? true that I had to beg her to wear a matching Holiday sweater.... but isn't it CUTE??!! #humorme #itsamomthing ? @draperjames"
Witherspoon
is the founder of Draper James and on the website, the
brand
is described as being a "timeless Southern-style" and a way to honor her grandparents, Dorothea Draper and William James Witherspoon. 
The clothing brand features a lot of fluttering dressing and elegant weathers in different plaids, the company's Instagram @draperjames showcases many of its pieces. 
Witherspoon has 3 children two with ex Ryan Phillipe. She had her son Tennesse with her husband Jim Toth. The couple has been married for over 8 years. 
Although Witherspoon is all about her southern heritage she and her family are based in California and her daughter Ava attends UC Berkeley.