Safaree Samuels Helps Daughter Safire Keep Her Balance as She Walks Outdoors in a Cute Outfit
The cuteness was on overload in a recent photo shared by rapper Safaree Samuels featuring himself and his beautiful daughter. The loving dad and daughter combo looked adorable in the outdoors snap.
"Love & Hip Hop" star Safaree Samuels is enjoying fatherhood with his daughter, Safire Majesty Samuels, and capturing the precious bonding moments on camera, much to the delight of his fans.
A recent post on Instagram stole fans' hearts when they caught a glimpse of the lovable nine-month-old baby who is already learning to walk with the music producer's help.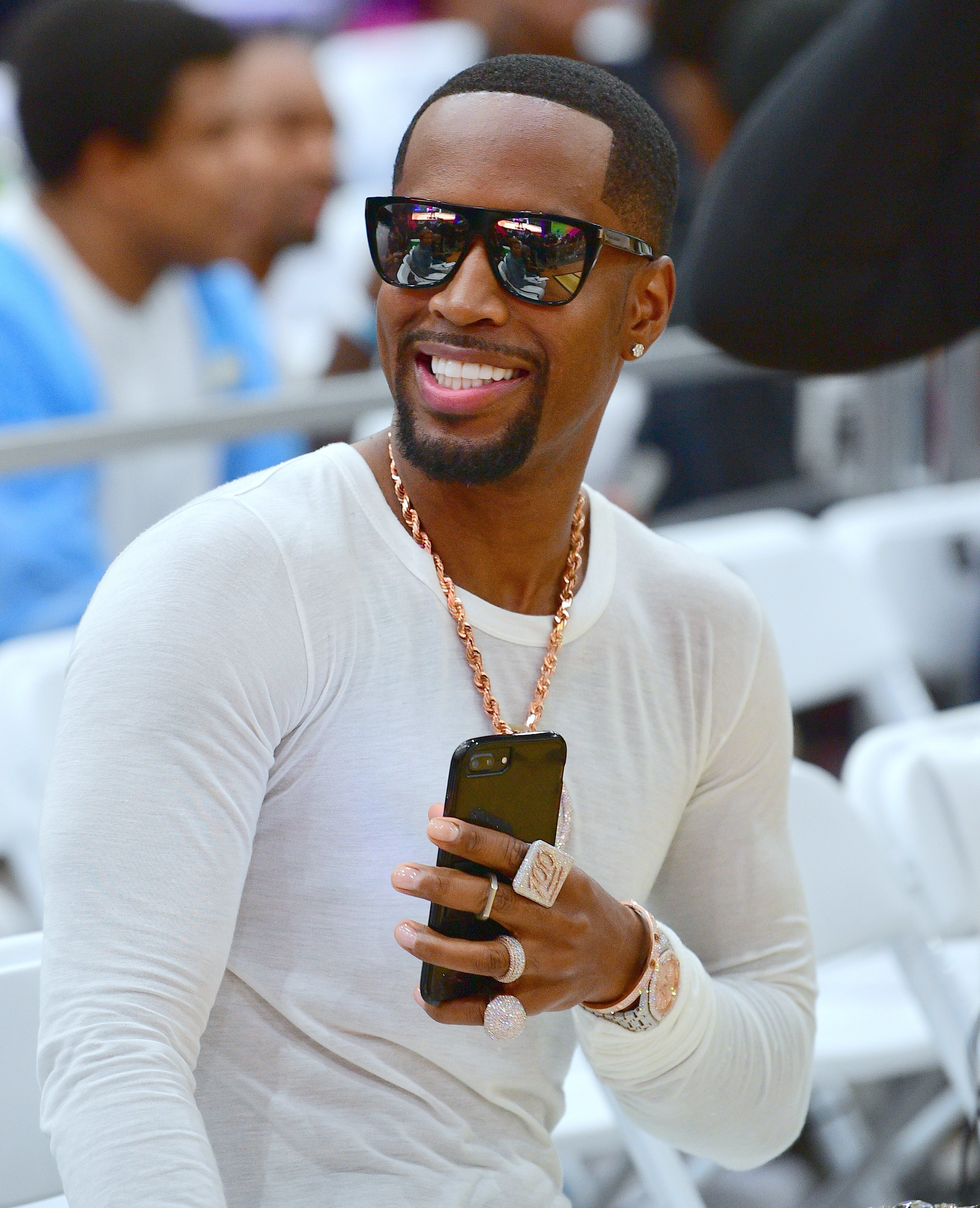 Samuels was pictured squatting behind Safire while holding her up with both his hands. The toddler's face was adorable as she was concentrating on keeping her balance.
Samuels looked like a cool dad in a black, red, and white tracksuit, black and white bandana, and Nike Jordan sneakers. In true superstar fashion, the rapper also rocked sparkling jewelry on his neck and a fancy wristwatch.
Meanwhile, Baby Safire looked darling in a camel-colored coat with a fur collar and a matching knit hat with cute reindeer ears. On her feet, she wore tiny matching boots and grey leggings.
Fans adored the dad and daughter photo and expressed their sentiments in the comments sections. One fan commented, "Better believe it she's precious ? love y'all together." 
Alongside the photo, Samuels poured his heart and declared how he felt about fatherhood and his daughter, whom he shares with his wife, Erica Mena. The rapper wrote:
"Sometimes I look at pics in my phone, and I still can't believe I'm a father ❤️ @safiremajesty I love you so much."
The "Scared Famous" stars announced the birth of their baby on Instagram on February 4, one day after her birth. The couple waited nine months before revealing Safire's face to the world.
Now the couple has been sharing videos and pic of Safire as she reaches various milestones. The most recent was Safire taking her first steps. The moment was caught on camera and shared on social media by the father.
The video captured Samuels holding his daughter up while she stomped around the house to the Migos' song, "Walk It Talk It." The adorable toddler was visibly thrilled as she was enjoying the music.
A week later, Samuels shared another delightful video of his baby girl and wife, Mena. As the trio listened to his latest song, Safire's love for music was apparent in how she danced and bobbed her head to the music.