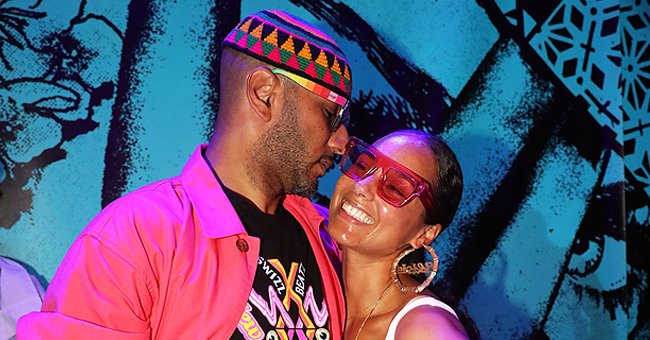 Getty Images
How Alicia Keys' Husband Swizz Beatz Responded as Son Showed Him His Bearded Dragon in the Car
Alicia Keys' husband, Swizz Beatz and their preteen son, Egypt, showed off one of their father-son moments which turned out hilarious as Swizz tried to inquire about his son's bearded dragon.
Swizz Beatz and his young son, Egypt, had a sweet show-off on Instagram where the pair engaged in a quick chat about his bearded dragon.
The youngster and his dad were inside a luxury ride. However only Egypt could be seen in an immaculate white shirt and bright yellow shorts while he carried his pet on one hand.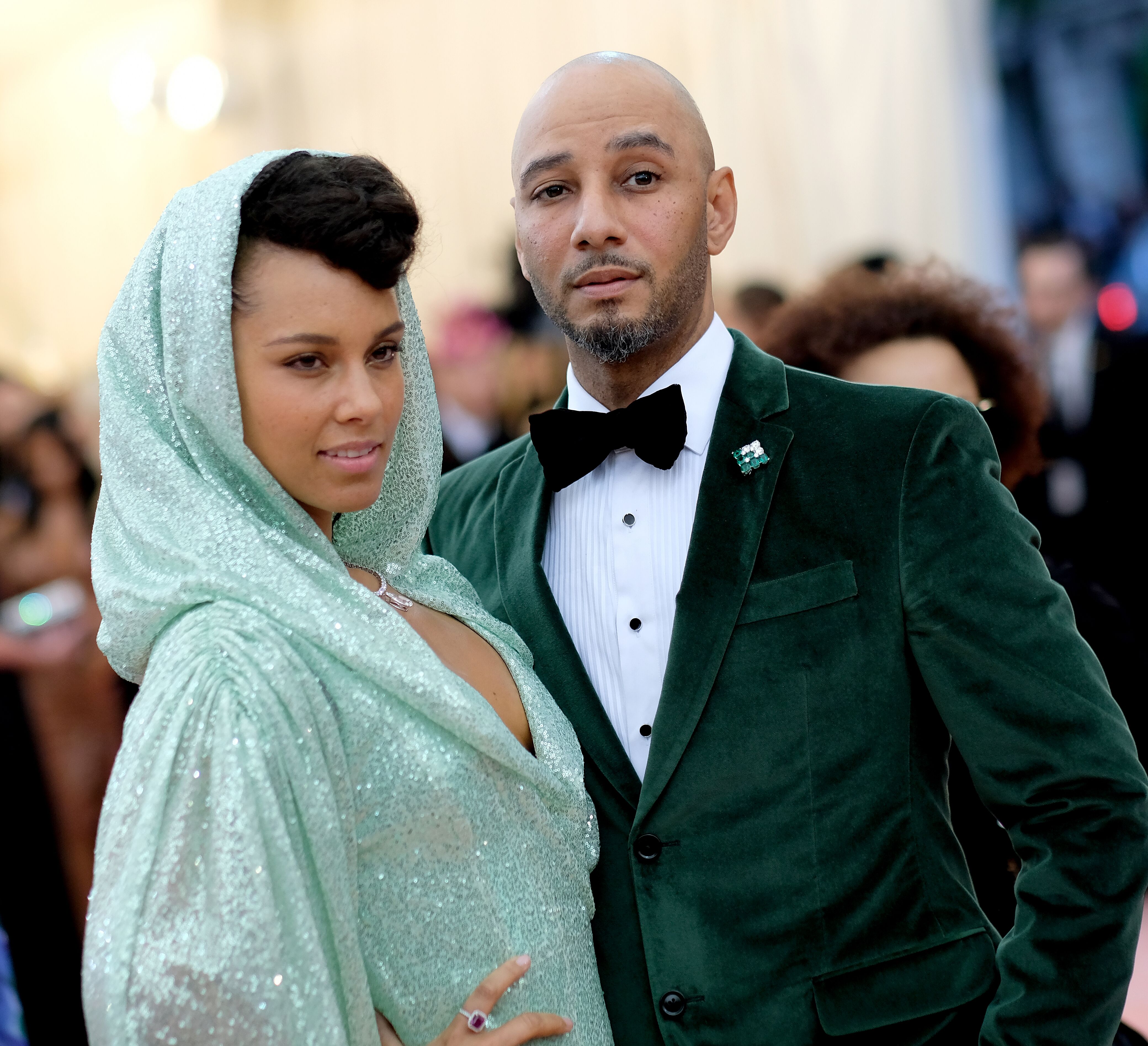 Alicia Keys and Swizz Beatz at the 2019 Met Gala at the Metropolitan Museum of Art in 2019 | Photo: Getty Images
Egypt showed that he was a brave boy as he held up his brightly colored bearded dragon, displaying it for the camera. From behind the video, the award-winning music producer interrogated his son.
The star mocked fear in his voice as he asked Egypt where he would put it. The young boy told him he would carry it everywhere. At this point, Beatz could not hold it anymore as he hilariously exclaimed "Jesus" in disbelief.
Many fans could not get over the humorous video as they reeled with laughter and lightly poked fun at the music executive. Some fans in the comments gushed over Egypt as they showed their love with sweet emojis.
Egypt is one of two boys and the first child born to Alicia Keys and her husband, in their decade old marriage. The youngster's birth came a few months after his parents tied the knot in a private Mediterranean ceremony.
Being a "businessman," Egypt promised the person 6% of his profit.
Before his wife had their baby, the sound expert shared that he was excited to start a family with Keys. Beatz had gushed about her at the time, calling her a great mom-to-be.
These days, Egypt is growing fast and showing off some of his talents. Besides inheriting Keys' dexterity with the piano, the 10-year-old is quite smart and business savvy.
He recently made headlines after selling one of his hand-made home designs to movie star Michael B. Jordan. During their negotiation, Egypt's wit was quite impressive as he ended up pocketing $190 dollars for the sale.
Being motivated and all, the excited boy made another cardboard home design, and this time, he sought the help of an adult who helped him make a more sophisticated design.
Being a "businessman," Egypt promised the person 6% of his profit. He ended up bargaining with "Columbiana" actress Zoe Saldana and her spouse, Marco Perego.
It turned out to be an auction as Egypt watched the adults try to offer the best prices. In the end, he got $250 from Saldana for the cardboard home.
It is safe to say that Keys has a business prodigy in her hands who is well on his way to being an A-lister in the business world.
Please fill in your e-mail so we can share with you our top stories!