Snoop Dogg & Chaka Khan Show Their Close Friendship as They Embrace after a Jam Session (Photo)
Singer Chaka Khan and rapper Snoop Dogg recently got together for an epic jamming session, and the internet has been blessed with a rare photo of the two legends together. Check it out!
When two legends come together in one frame, it is always an iconic moment! Recently, singer Chaka Khan blessed her fans' Instagram feed with the same level of epicness. 
The "Do You Love What You Feel" hitmaker shared a photo of herself with the one and only Snoop Dogg. The two powerhouses came together for what Khan called a great jamming session.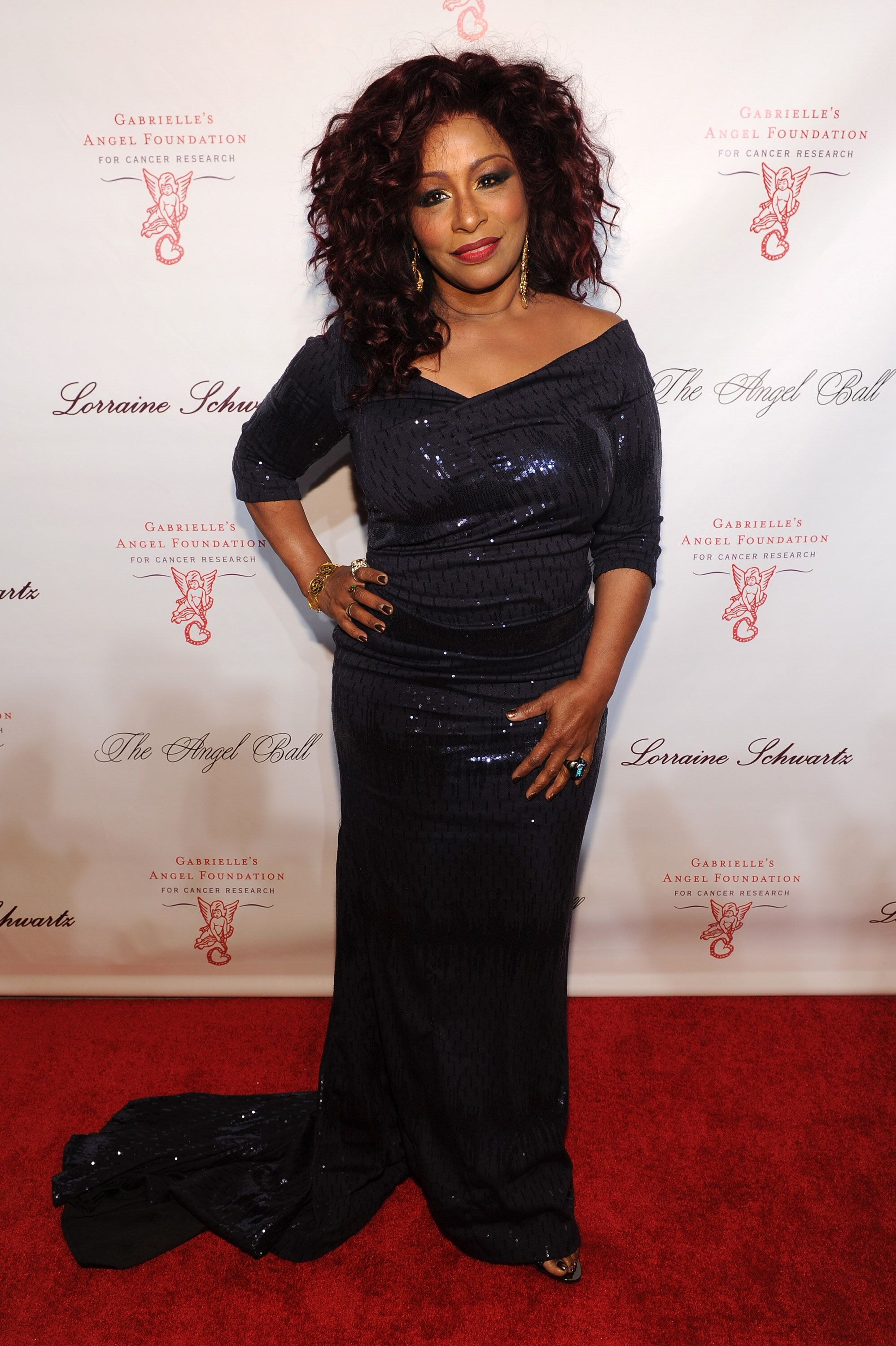 TWO ICONS COME TOGETHER
Judging by the cool snap, it was not hard to tell that the duo had a blast together. Khan was smiling ear to ear as she hugged Snoop, who leaned close and rested his head upon hers. 
Khan is finally getting out into the world after spending many weeks in her lair...
Snoop looked handsome, wearing a black jacket with colorful graphics. Khan, too, stunned in what looked like an all-black outfit. That was some cool color coordination right there!
In the caption, Khan thanked Snoop for a fun night. She has been pretty busy in the recording studio these days, and her fans are definitely loving the new content in their feed. 

BRINGS BACK MEMORIES
Many of them excitedly took to the comments section to gush about the two legends coming together, especially those who consider Khan and Snoop their favorites. 
The photo reminds us of the time Khan and Snoop came together for an awesome 2015 pre-Grammy concert that the rapper headlined. It went on until the wee hours of the morning.

KHAN'S HERMETIC LIFE AMID PANDEMIC
Khan is finally getting out into the world after spending many weeks in her lair like thousands of others. In November, she shared a clip on Instagram and talked about how she is getting good at isolating amid the pandemic. 
She talked about how she was getting naturally reclusive and even declared herself a hermit. The singer bragged about how great she was at staying indoors, calling herself Chaka "isolation" Khan. 
SHE WELCOMED A GRANDDAUGHTER
In the same video, she also talked about the pleasures of just coming home and being "nana." After all, Khan is a doting grandma, and her grandma duties were added when she welcomed a beautiful great-grandchild in November. 
The singer announced the birth of her granddaughter Caiiya through an Instagram post on November 4. Her entire family was pretty excited about the new addition, and she is already in love.