Tracee Ellis Ross Is a Loving Auntie as She Posts Cute Pic of Nephew Raif-Henok on Her IG Story
"Black-ish" star Tracee Ellis Ross proved that she is more than just a fashion icon; she is also a loving aunt to her adorable nephew, Raif. 
Being childless has not stopped actress Tracee Ellis Ross from establishing a tight bond with Raif-Henok Emmanuel Kendrick, her nephew, and son of her sister, Rhonda Ross.
Tracee is at her happiest whenever she is surrounded by her family, especially children. She recently shared on Instagram Story a snap of her cute nephew.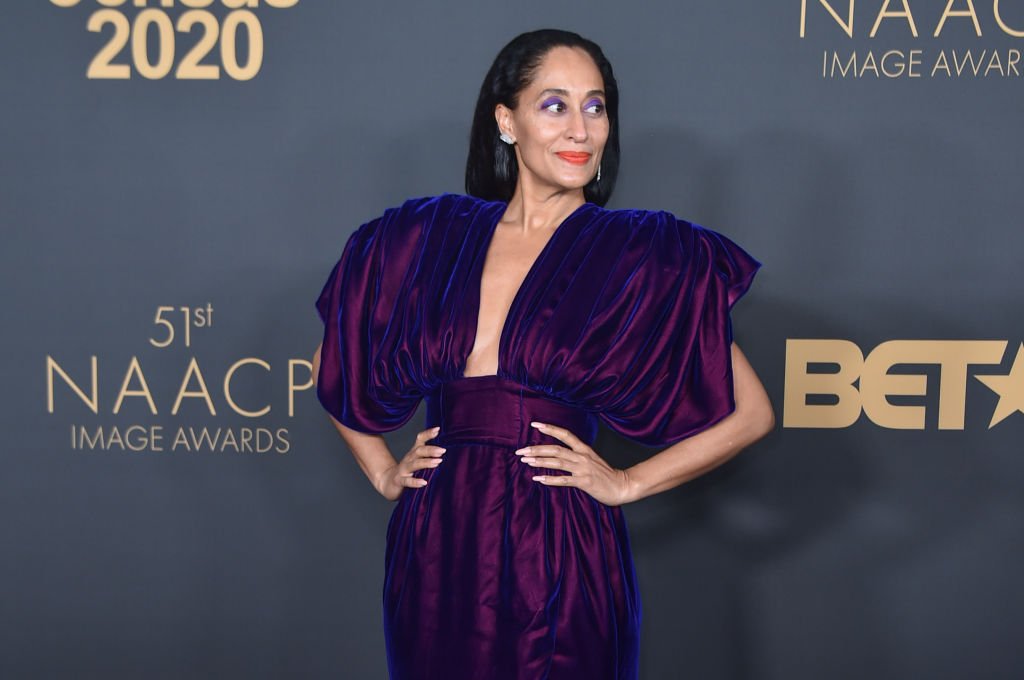 GUSHING OVER HER NEPHEW
In her Instagram Story, eleven-year-old Raif seemed like he was enjoying a nice outdoor activity with the 48-year-old actress. He wore a red helmet as he donned a black facemask. 
Hanging out with her nephew on that fun-filled day looked like a good idea for Tracee. On top of her nephew's picture, the "Mixed-ish" alum wrote:
"OH HOW I LOVE MY NEPHEW ! ! !"
LIKE GOD'S PRESENCE
This is not the first time Tracee declared her love for her nephew publicly. On Twitter, the multi-hyphenated actress gushed about having nieces and nephews.
The former model, who came from a big family, had expressed in a 2012 tweet that having her nephews and nieces around feels like she is "in the presence of God."
During her acceptance speech, Tracee thanked her mother, legendary singer Diana Ross for passing her sense of style to her.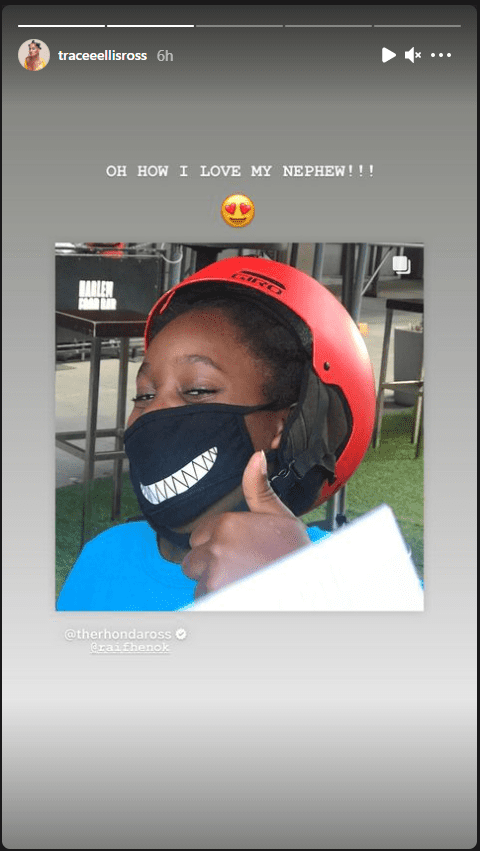 DRESSING UP LIKE TRACEE
Tracee's nieces and nephews are equally lucky to have a famous actress as their aunt. One of their perks is that they get to raid their aunt's fashionable closet.
The actress's beautiful niece, Callaway Lane, her sister Chudney Ross' daughter, seemed like she has the potential to follow in her footsteps going to the fashion world. 
She shared proof on Instagram that Callaway can be a future model. In her snap, the girl was dressed in Tracee's black leather jacket and white boots.
Being w/my nephew & niece feels like being in the presence of God!

— Tracee Ellis Ross (@TraceeEllisRoss) November 24, 2012
A TRIBUTE TO HER MOTHER
The recently-concluded 2020 People's Choice Awards earlier honored Tracee with a Fashion Icon Award. She sashayed her Alexander McQueen asymmetrical dress on stage.
During her acceptance speech, Tracee thanked her mother, legendary singer Diana Ross for passing her sense of style to her. She is grateful that her mother introduced her to the fashion world.
Before Tracee won the award, "The Voice" star Gwen Stefani was honored with the same award in 2019 and fashion designer Victoria Beckham in 2018. 
After it was announced that she won the award, Tracee previously shared on Instagram Story her favorite looks through the years, starting when she was a teenager. 
Looking back at her pictures in various outfits, the multi-talented actress considered her style glow-up a memorable "fashion journey" that's worth sharing with her fans.