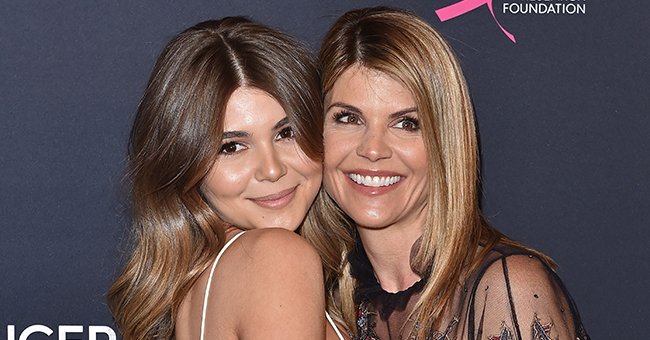 Getty Images
People: Olivia Jade Giannulli Is Able to Focus on Herself While Her Parents Are in Prison

Olivia Jade Giannulli's holiday season will be hard now that her parents are in prison after being charged with their involvement in the college admission scandal.
A source close to the YouTuber, Olivia Jade, told People that Christmas will be harder for her and her sister without their parents but it is time for Olivia to focus on her own life.
Lori Loughlin and her fashion designer, husband Mossimo Giannulli, admitted to paying $500,000 William "Rick" Singer to help get their two daughters into college. They were charged, found guilty of conspiracy to commit wire and mail fraud.
Jade Pinket Smith had Olivia Jade on her talk show, Facebook's "Red Table Talk" with to break her silence on the involvement of her and her family's in the college admissions scandal.
She wanted to share her story publicly in a way that felt safe. She said this about having to endure her parents going to prison and trying to move on from the incident, and that she believes she deserves a second chance.
"It's been hard, for anybody no matter what the situation is you don't want to see your parents go to prison but also I think it's necessary for us to move on and move forward."
The 21-year-old, Olivia, dropped out of USC after the scandal hit. She discussed on the "Red Table Talk" that she was a good and involved high school student, but did not deserve to attend USC.
She explained that she was not completely aware of what was going on at the time and she trusted a person who claimed "their profession was college counseling" and that she was lead in the wrong direction.
The source close to the sisters continued to tell People how they have been dealing with their parents' prison time. The Giannulli sisters have been using the time to focus on themselves and are figuring out how to make life more meaningful.
Although Olivia has mainly been quiet on her social media platforms she did post a two-minute YouTube video to her channel and the source said she does plan to return to her platform,
"Beauty and fashion remain huge passions for her, and it's what she wants to do in life, she'll go back to her YouTube channel but do it in a more meaningful way."
On October 30th, Loughlin reported to jail to serve her prison sentence of 2 months at the Federal Correctional Institution in Dublin, California. This is a $150,000 fine she is permitted to pay, a two-year supervised release.
Husband, Mossimo will serve 5 months in prison for his role in the scandal and will have to pay a $250,000 fine, as well as have a two-year supervised release.
The couple is not the only celebs to be charged in the scandal. Felicity Huffman was charged in the college scandal. She served 11 of her 14 days in prison in October and has to complete 250 hours of community service.
Huffman was charged with conspiracy to commit mail fraud and honest services mail fraud after paying Rick Singer $15,000 to have her daughter's SAT answers changed.
Please fill in your e-mail so we can share with you our top stories!