Kelly Clarkson's Dons a Jeweled White Gown — See Fan Reactions to the Gorgeous Look
Kelly Clarkson recently shared pictures of herself wearing a beautiful bejeweled dress, and fans could not stop gushing, with many comparing the singer to a goddess.
Singer Kelly Clarkson has once again left fans speechless with her remarkable fashion style, and this time, it seems the country singer has earned herself a new title.
Taking to Instagram, Clarkson gave fans a glimpse of her gorgeous outfit while filming on the set of NBC's reality singing show, "The Voice," where she serves as a judge.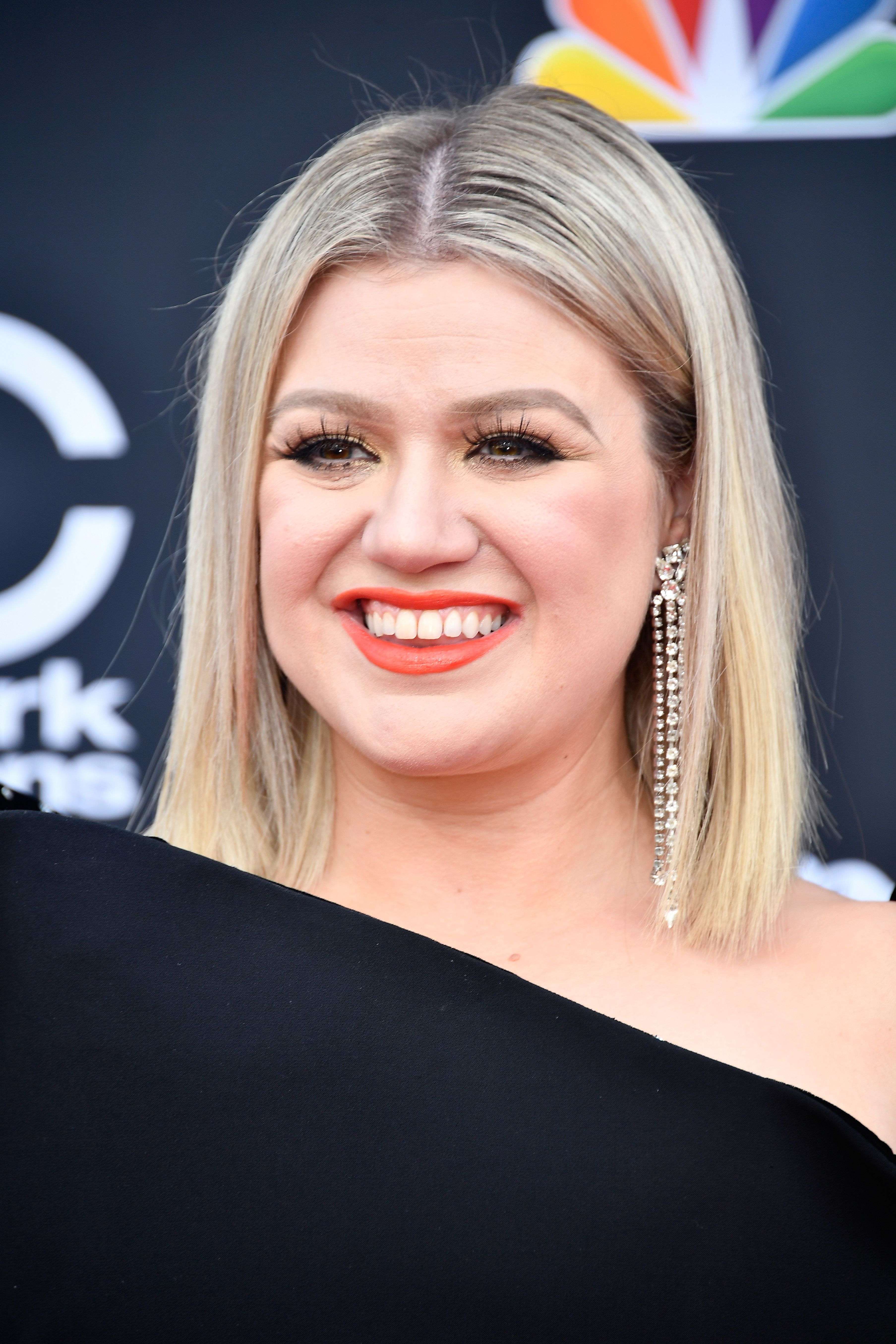 In the pictures, Clarkson donned a white dress with a high neckline and a triangular-shaped ornate design featuring a draping silver chain which was attached to a gold choker draper.
Clarkson's dress had shoulder pads and oversized sleeves tightened at the wrist with an elastic. She accessorized with a sparkly gold belt and a pair of hoop earrings.
The singer's post was sure to garner comments from fans and followers who took to the comments section to gush about her stunning look. One user wrote: "Goddess Wow"

Another Instagram user sharing the same thought described Clarkson as a goddess. Another thrilled fan said the singer looked stunning and also called her a goddess.
While the first picture of Clarkson's post saw her sitting in her red chair, she was staring at the camera intently and flashing a gorgeous smile, also showing off her perfectly made-up face.
Speaking further, Clarkson admitted that it was important for her to shut down body shamers.
The second image, however, saw the singer standing next to the chair with her hands on her hips. Once again, Clarkson flashed a charming smile while posing.
As expected, the photos got more reactions from fans. While some left lovely compliments under the post, others simply showed admiration by clicking the like button. So far, it has garnered over 56,000 likes.
The singer's recent post comes only a few days after she effortlessly slayed a gorgeous shimmery black and silver animal-print dress during an episode of "The Voice."
With her back-to-back amazing fashion moments, fans cannot get over Clarkson's fantastic style, and it is safe to assume that the singer is not done serving some more hot looks.
When Clarkson is not showing off her fashion choices, the country singer makes time to lend her voice to several important social issues, including body positivity.
Recently, Clarkson got into a conversation with professional tennis player Serena Williams, and the two women opened up about the need to promote body positivity.
The country star explained that she had always had to defend her body in public. While she often does it with a little bit of humor, there are times she shuts down negativity unapologetically. 
Speaking further, Clarkson admitted that it was important for her to shut down body shamers because she wants young women to be more confident about their bodies.
With Clarkson's self-confidence in her body, it comes as no surprise that she often brings forth her best foot into her fashion. She might own many expensive clothes, but this singer's best outfit is her confidence, and she wears it so proudly!