Michael Strahan's Daughter Tanita Stuns in Snap Showing Her Natural Afro, Freckles, & Red Lips
Michael Strahan's gorgeous daughter, Tanita, recently shared a picture of herself on her Instagram, and she looked stunning with her natural afro and bright red lipstick.
Former professional football player Michael Strahan's daughter may be forging her own path as a visual artist, but she still has the journalist's star power.
She recently flaunted her model looks in a post on her Instagram page captioned, "Popping in," and fans were blown away by her natural beauty.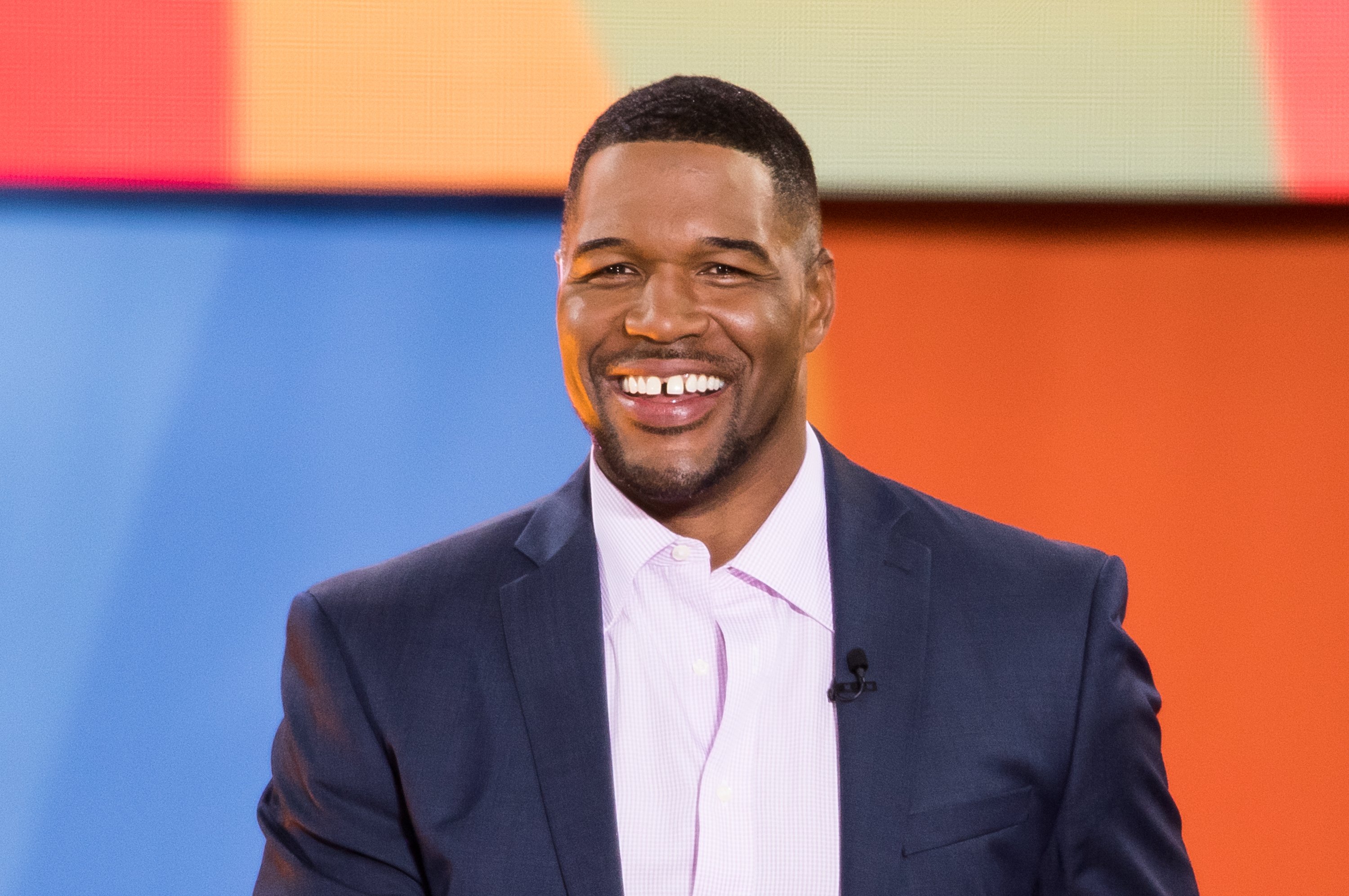 In the photo, Tanita was pictured sitting in a car with black leather seats, and the seatbelt was buckled. Her face was beaming from the bright lighting.
The beauty rocked a tight-fitting snakeskin turtleneck top and small gold hoop earrings. In addition, she also donned a chic gold nose-ring.
The highlight of her photo was her natural curly Afro crown that showed off her smooth, make-up free freckled face and her unique cleft chin. She finished off her look with bright red lipstick.
Her followers praised her style in the comments section. One fan commented, "Woow stunning, " while another wrote, "Ain't she gorgeous?" Another fan asked if she missed the signature dreadlocks that she rocked for years.
Tanita, 28, is the oldest of Strahan's four kids and eldest daughter. She was born in 1992, a year before her father started his career with the New York Giants.
The "Good Morning America" co-anchor was married to Tanita's mom, Wanda Hutchins, from 1992 until 1996. They shared a second child, Michael Jr., 25.
Strahan has two more children from his second marriage to Jean Muggli, which ended in 2006. The twins, Isabella and Sophia, were born in 2004, and the couple co-parents the kids.
The single dad is very protective over his twin daughters and admitted during an appearance on "The Drew Barrymore Show" that he was terrified of the day the girls start dating.
Strahan is more than just a protective dad; the busy TV personality has made sure to be present in his kids' lives despite splitting with their mothers. In 2016 he told People:
"I love being with the kids. To me it's all about family, now more than anything."
When Strahan is not busy being a good dad to his kids or hosting tv shows, he has his hand in fashion design, and recently, he launched his second line with J.C. Penny.
Following the success of his first formal wear line with the retail giant, the businessman ventured into athleisure wear with the MXS fashion line.