Kylie Jenner Poses in Heartwarming Photo with Adorable Daughter Stormi in Trendy Twinning Coats
A mother's love for her child is unrivaled, and it is exemplified in "Keeping Up With The Kardashians" star Kylie Jenner's love for her firstborn, Stormi, in their twinning photos.
Kylie Jenner updated her Instagram account with an adorable two-slide post, which showed herself and her cute daughter, Stormi, twinning in lovely outfits. She simply captioned the post:
"I got u forever."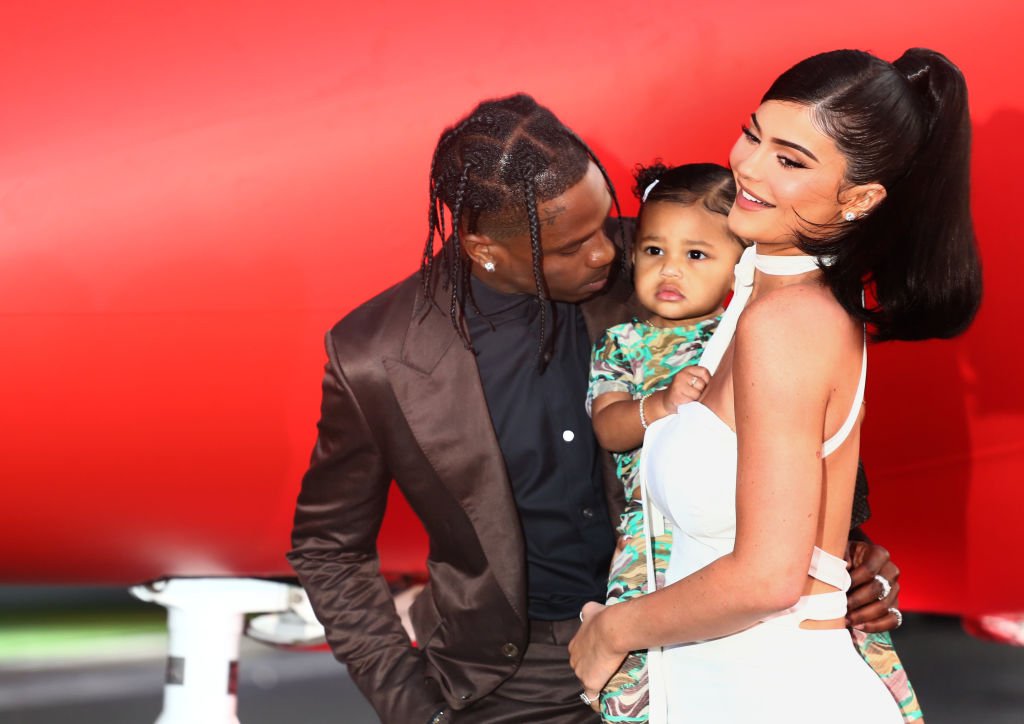 With two armchairs and a large portrait of the reality television star in the background, Jenner and her daughter pouted lovingly in each other's arms. A fan who admired the duo commented:
"You both are so perfect I can't even take it."
Another fan who loved the outfit screamed "VIBE," and that was not all to the comments on the post as it attracted over ten million likes and over 32k comments from the star's viewers.
While rocking matching beige outfits, Jenner squatted in her long coat and heels to match. Exuding confidence, the star held her phone against a mirror, revealing her long black nails.
Proud of her only child, the makeup mogul boasted to her fans in a YouTube video that Stormi takes after her in many ways.
Little Stormi was not left out as she curled up in her mother's grip, also sporting a cute coat with a pair of Nike socks and white sneakers.
The second slide was also a thrill as the celebrity and her daughter stared at her phone. Stormi smiled cutely while her mom looked at the phone rather sternly.
These are not the only twinning moments for mother and daughter as Jenner posted a new video on her YouTube channel in celebration of her new Kylie & Grinch holiday make up.
The video revealed the 23-year-old and her daughter in matching Hanna Anderson Grinch-inspired pajamas, making cupcakes also inspired by the iconic green Christmas-stealing hero, Grinch.
Another baking session was earlier initiated by Stormi and her mother during the spooky season as they made lovely Halloween cookies together and planned out their costumes.
Tirelessly twinning and bonding, the lovely pair also looked stylish as they rocked designer ski wear while enjoying quality time together on vacation at Lake Tahoe.
Jenner's love for Stormi is limitless as the doting mother took to playing the role of Santa Claus for her daughter's second Christmas through a beautiful transformation of her home into a winter wonderland.
Proud of her only child, the makeup-mogul boasted to her fans in a YouTube video that Stormi takes after her in many ways.