Keshia Knight Pulliam Melts Hearts Showing Look-Alike Daughter Ella Smiling in a Cute Photo
Keshia Knight Pulliam shared an adorable snap of her look-alike daughter, Ella, on Instagram and melted fans' hearts with her beautiful excited smile.
Actress Keshia Knight Pulliam has her hands full with her adorable daughter, Ella Pulliam. The star prides herself on being a good mom and creating a close bond with her sweet look-alike kid.
She recently posted an adorable pic of her daughter, and it was clear who runs the Pulliam household. Baby Ella gets whatever she wants and looks cute while doing it.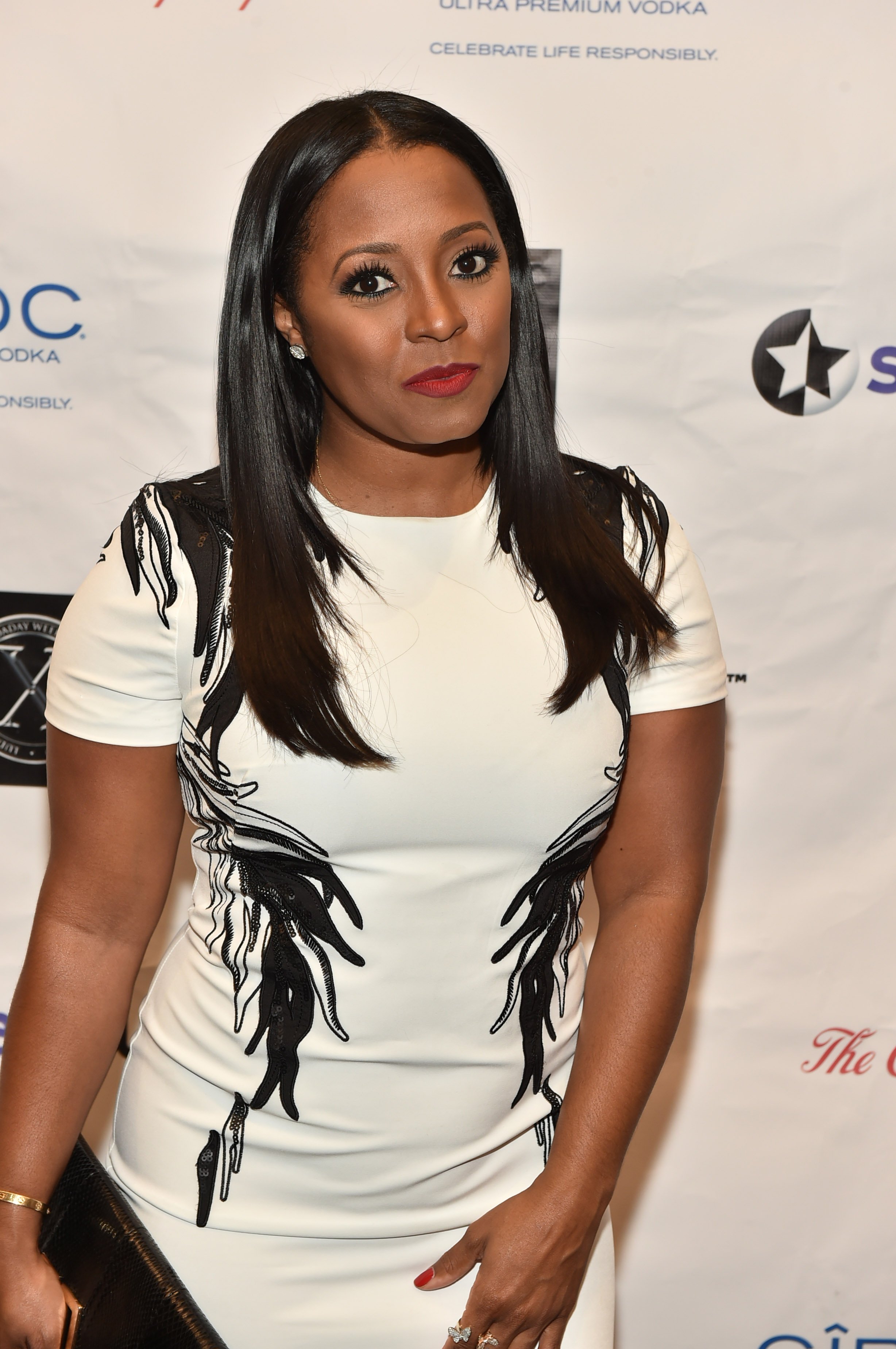 In the snap, Ella was pictured flashing a big smile while sitting in bed with a grey pin-cushion headboard, surrounded by large white pillows and a colorful baby blanket.
She wore cute navy pajamas with multi-colored dinosaur designs. On her head, she wore a bright pink headband over her beautiful curly hair, which was styled in two neat ponytails.
The toddler looked overly happy, smiling and showing off her little teeth as she held on to a pink "Little Pony" water bottle with a purple lid. Her mom, seeing how satisfied Ella looked, captioned the post:
"Doc McStuffins has two ponytails & a pink headband so Ella wanted it too... Ella's happy so Mommy is too!! 
Fans melted upon seeing the photo and took to her comments section. One follower wrote, "Oh I love it so much Ella!" Another gushed, "cuteness overload," and a third fan said, "Looking like lil Rudy."
Many fans commented on the strong resemblance between Pulliam and her daughter, noting that her daughter looked like the actress during her days as a child star on "The Cosby Show," where she played Rudy Huxtable.
Coincidentally, little Ella already has her sights on a Hollywood career. Pulliam told ET Online that her daughter had already stated her ambitions to become an actor like her mom.
Of course, Ella is still only three years old and has plenty of time to decide on a career path. The cute toddler came into the world in January 2017 on the backdrop of a nasty split between her mom and her father, Edgerton Hartwell.
After only six months of marriage, Hartwell filed for divorce from the "House of Payne" actress, going as far as demanding a paternity test. The two ended up in a publicized custody battle over their child.
Although Pulliam was initially very private when it came to her daughter, Ella, sharing very few pics of her, she has opened up over time and even introduced her little girl to the new man in her life, Brad James.
The "Beauty Shop" actress told Madame Noire that it was important for James and her daughter to get along for the relationship to work, and luckily the two adore each other. The trio will definitely be spending the holidays together.