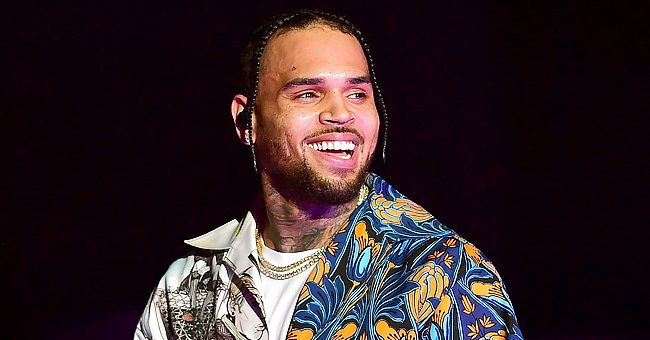 Getty Images
Here's How Chris Brown's Daughter Royalty Maintains Her Curly Hair — See the Cute Video

Royalty Brown shared her pamper session online as she had her curly locks treated within the comforts of her home.
As the daughter of a pop superstar, Royalty Brown is getting no less a princess' treatment. Recently, she had her beautiful tresses pampered and shared the process on social media.
In an Instagram post, Royalty dressed casually in a "Dream Believe" top and had a full-on hair treatment, complete with conditioning, brushing, and drying.
With only the best for Chris Brown's only daughter, Royalty experienced the best from a combination of hair products from Style Factor. She looked excited as seen giggling throughout the time-lapse video.
In all smiles, she blew countless kisses and held up a peace sign. "This product is so good!" said the satisfied young Brown. It seems Royalty has fallen in love with styling her hair as she previously rocked braided hair.
In a carousel post on Instagram, Royalty was spotted with a friend, all glammed up in a sparkly sequined mini-dress. The outfit appeared to have been an evening get-up for a drive-in movie theatre.
Guzman took the photo and cheered for her daughter, while the talented lady hopped out of the car.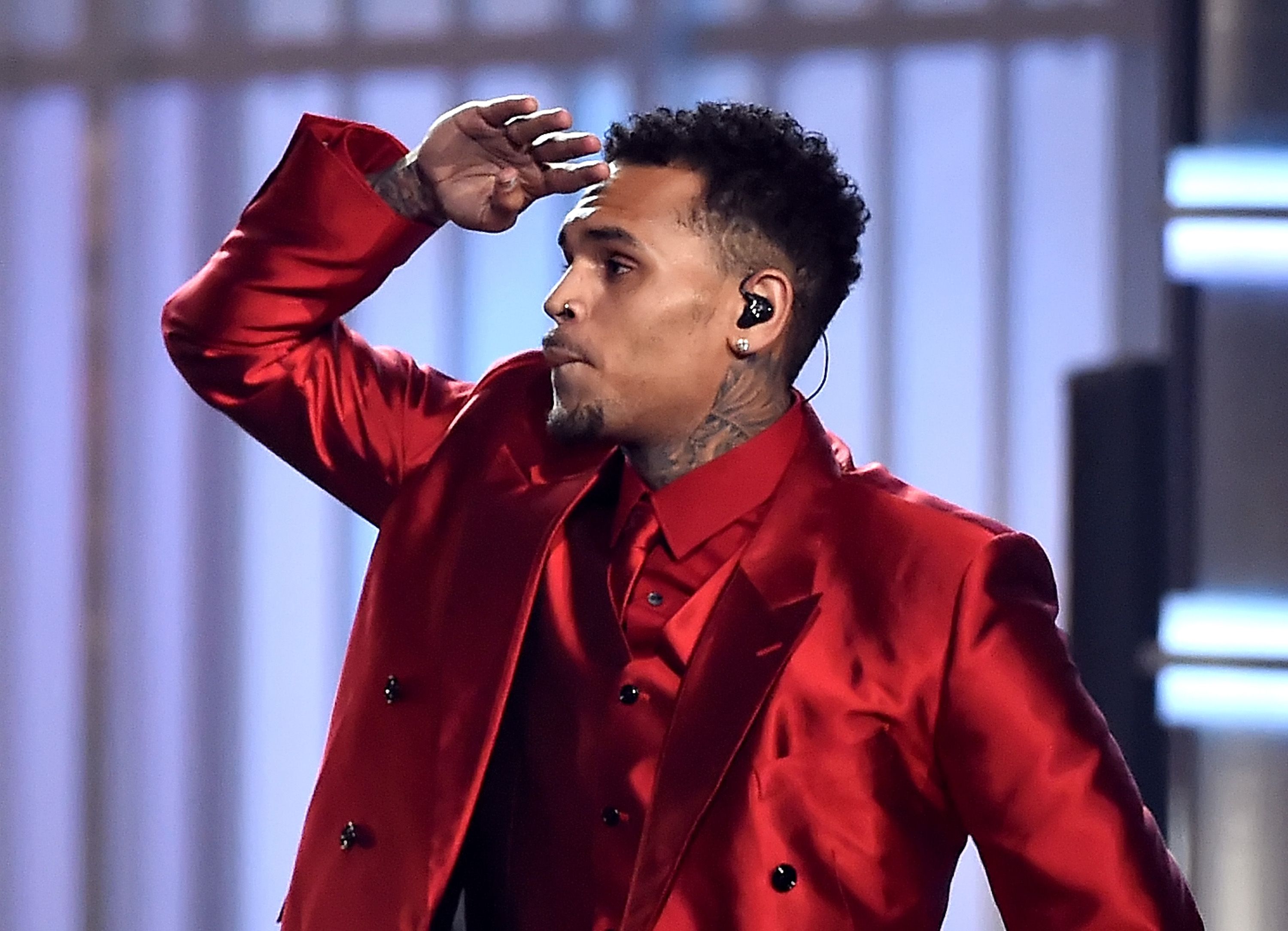 Chris Brown during the 2015 Billboard Music Awards at MGM Grand Garden Arena on May 17, 2015 in Las Vegas, Nevada. | Source: Getty Images
As the daughter of model Nia Guzman, Royalty has the natural talent of striking a pose in all the unique outfits. In her grandmother's recent snap, Royalty looked natural modeling a Rose Marron tie-dye onesie.
The proud grandma, Joyce Hawkins, shared that the deep ocean blue design will be made available for a mother-daughter pairing. Apart from modeling, Royalty also has a talent for dancing like her dad.
Her developing character as a jack of all trades adds another one to the list as her mother snapped a video of her jamming to the iconic dance challenge, featuring Drizzy's "Tootsie Slide."
The adorable six-year-old also took on the "Go Crazy" dance challenge that her father started. As seen in an Instagram clip on her account, Royalty inherited her dancing skills from Brown.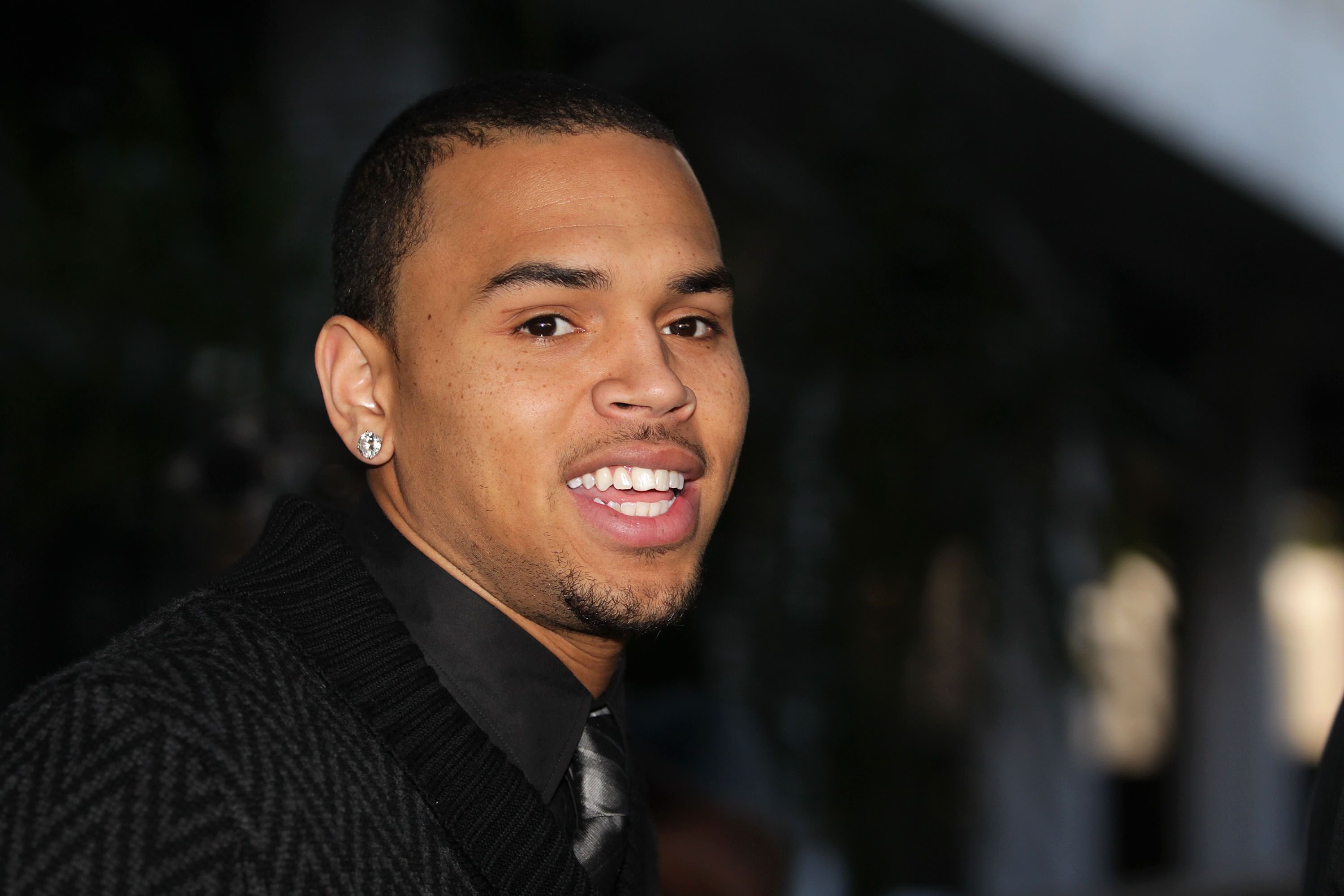 Chris Brown at the Los Angeles courthouse after a probation progress hearing on January 28, 2011 in Los Angeles, California. Brown pleaded guilty to assaulting his then-girlfriend, singer Rihanna, after a pre-Grammy Awards party in 2009. | Source: Getty Images
In the video, Brown's pride and joy dressed simply in a sleeveless white top tucked in gray Milano joggers and accessorized with several chunky gold necklaces.
Guzman took the photo and cheered for her daughter, while the talented lady hopped out of the car and began busting her incredible dance moves on the side of the road.
Please fill in your e-mail so we can share with you our top stories!