Beyoncé Was a Hair Salon Sweeper before Becoming a World-Famous R'n'B Star
Before rising to fame as a member of the famous girl group, "Destiny's Child," and then going on to have a successful solo career, Beyoncé used to sweep hair at a salon. 
If one goes through many A-List celebrities' backgrounds, it is very likely to discover that most of them had humble backgrounds before their rise to fame. 
There are many celebrities whose first jobs before becoming A-listers were ordinary. However, they rose through those jobs to become the stars they are today.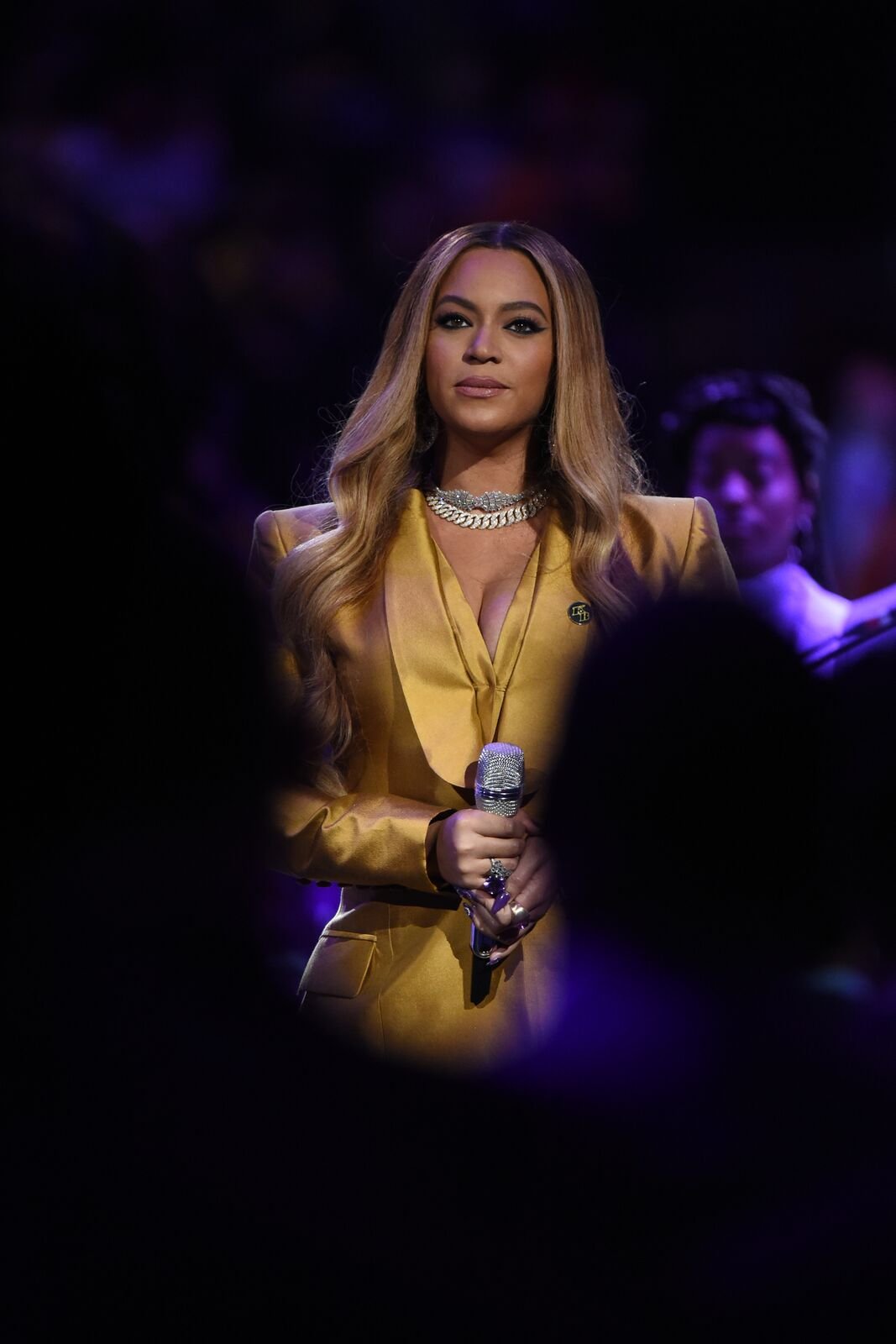 Singer Beyoncé is one such celebrity whose rise to fame was not all that smooth. Before she began her singing career, "Queen Bey" as Beyoncé is popularly referred to by her numerous fans, worked in a salon. 
Between the ages of six and nine, the singer was working in her mother, Tina Knowles' hairdressing shop and used to sweep hair from the salon's floors. 
It was a job Beyoncé did with her heart as she revealed to ESSENCE that she used to sing and put on little shows for the women who came to the salon for a hair makeover. 
That revelation from Beyoncé shows she has always been an entertainer, and it is not surprising that she went on to achieve so much in the years that followed. 
Blue already seems to be following in her mom's footsteps as she landed her first job at the age of eight.
Beyoncé said her mom is her first example of what a powerful woman is. According to her, Tina helped shape her thinking not so much by the things she said but by her actions. 
Beyoncé revealed her mom worked 13-hours a day at her salon managing her staff, styling her customers' hair, and giving out free advice to them. She recalled her mom telling the women to remember their worth. 
She also revealed that Tina taught her the principles of hard work, how to set goals, and visualize her future. She also learned a never-give-up attitude, which keeps her committed to helping people realize their potential. 
Tina has been styling Beyoncé's hair since she was a child till date. Fans got to see a glimpse of the mother-daughter duo's close bond in a video showing Tina trimming Beyonce's hair while playfully getting on her nerves. 
Beyoncé is now a mother of three kids, daughter Blue Ivy and twins, Rumi and Sir, who she shares with husband and rapper Jay-Z. The proud mom will surely pass on the lessons she learned from her mom to her kids. 
Blue already seems to be following in her mom's footsteps as she landed her first job at the age of eight when she narrated the audiobook for Matthew A. Cherry's film, "Hair Love."
Blue's first job may be much more exciting than her mom's first job, but it shows she already understands the importance of hard work and will most surely go on to have a great career doing what she loves the most.