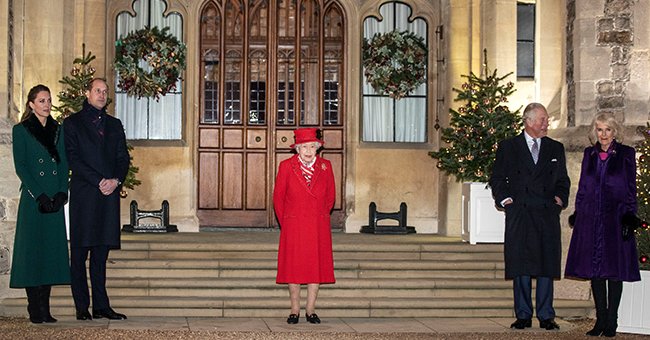 Getty Images
See Nickname Prince William Sweetly Called Queen Elizabeth during Rare Visit Amid Pandemic
Prince William greeted his grandmother Queen Elizabeth most affectionately as she made to return to Windsor Castle after a rare reunion with him and Kate Middleton.
The Duke and Duchess of Cambridge reunited with The Queen on Tuesday. It marked the first time the royal couple would be meeting with the Queen and other senior royals since the start of the COVID-19 pandemic.
As part of the special reunion, the Salvation Army played some carols, which delighted the Queen. She told them she was pleased because she thinks it would be the only time they would be able to hear the carols this year.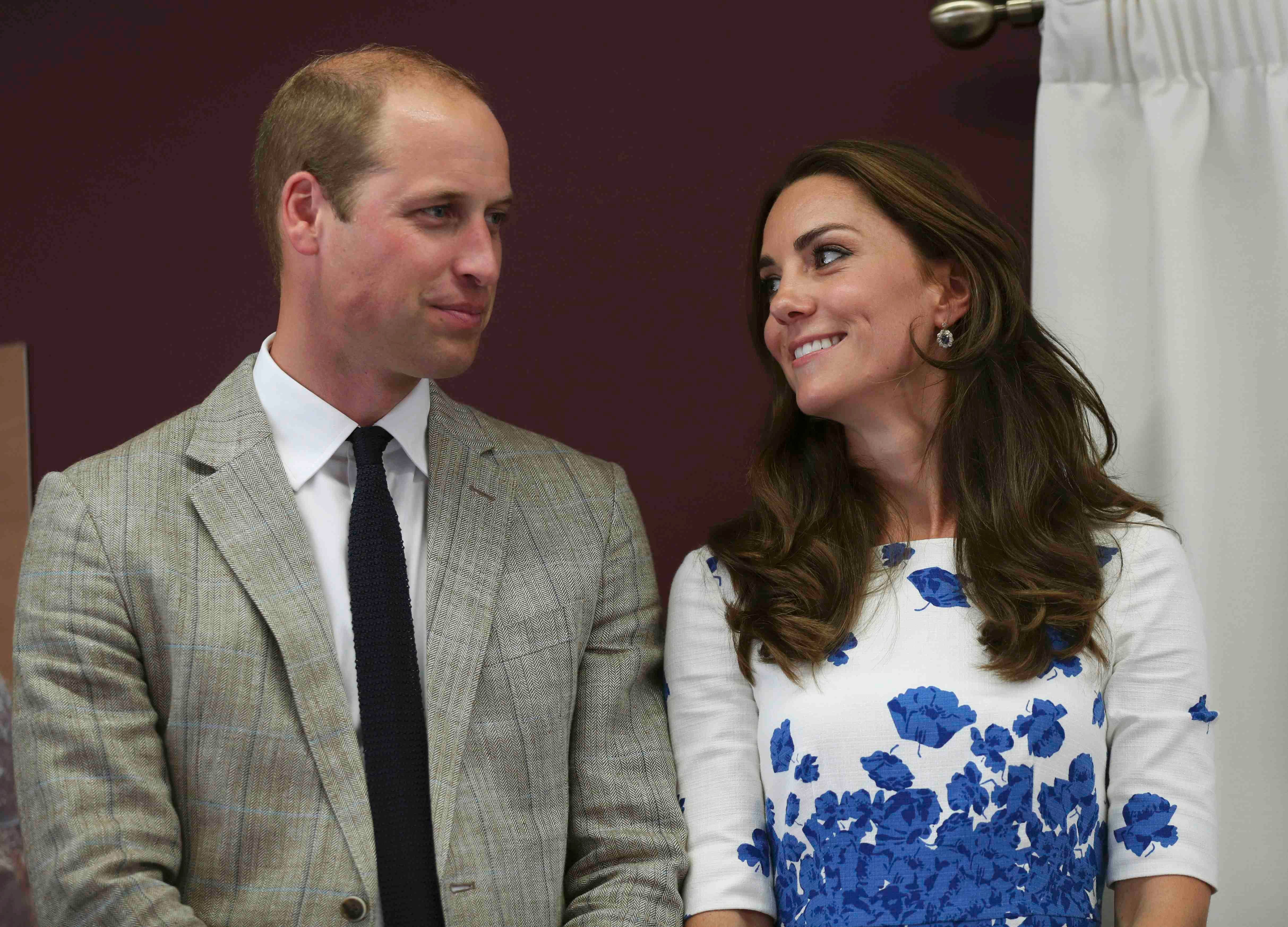 Prince William and Kate Middleton during their visit to Keech Hospice Care on August 24, 2016. | Photo: Getty Images
After the Salvation Army's beautiful performance, which also featured "O Little Town of Bethlehem," the Queen spoke to her family members.
Just as she turned and was about to walk the steps back inside the Windsor Castle, her grandson Prince William could be heard greeting her most sweetly as he said, "Bye, gran."
Rebecca English, a royal editor for Daily Mail UK, provided pictures showing the Queen as she spoke to William and Kate and a video showing a glimpse of the Salvation Army's performance in a tweet.
William and Kate's stop at Windsor Castle capped off their Royal Train Tour. Asides from the Queen, they also reunited with William's father, Prince Charles, and his wife Camilla, the Duchess of Cornwall.
William revealed his family was yet to finalize their Christmas plans because it is difficult to know what to do.
William and Kate also met with his uncle, Prince Edward, and his wife, Sophie, the Countess of Wessex, and Princess Anne, William's aunt.
This year's Christmas celebrations will be a whole lot different for the royal family as they would not be spending it at Queen Elizabeth's Sandringham estate.
Instead, the Queen and her husband, Prince Philip, would be spending it at Windsor Castle, which is where they have been isolating amid the ongoing novel coronavirus pandemic.
Prince Charles and Camilla have plans to visit the Queen and Prince Philip at the castle during the holiday. However, William and Kate are unsure of their Christmas plans.
While speaking to Cardiff University students during his and Kate's Christmas Train Tour, William revealed his family was yet to finalize their Christmas plans because it is difficult to know what to do for the best.
Meanwhile, William's loving goodbye greeting to the Queen showed the close bond he has with his grandmother, who he used to call "Gary" when he was growing up. It is a relationship that is always so adorable to see.
Please fill in your e-mail so we can share with you our top stories!