Glimpse inside Offset's Relationship With His Daughter Kalea's Mother Shya L'Amour
Well-known rapper, Offset decided not to put all his eggs in one basket as the father of four got his offspring from four different women, one of whom he is currently in a custody battle with.
Popular rapper Offset's baby mama, Shya L'Amour, is a sight to behold and keeps cutting a dash through Instagram in lovely images, one of which she captioned:
"The one ??."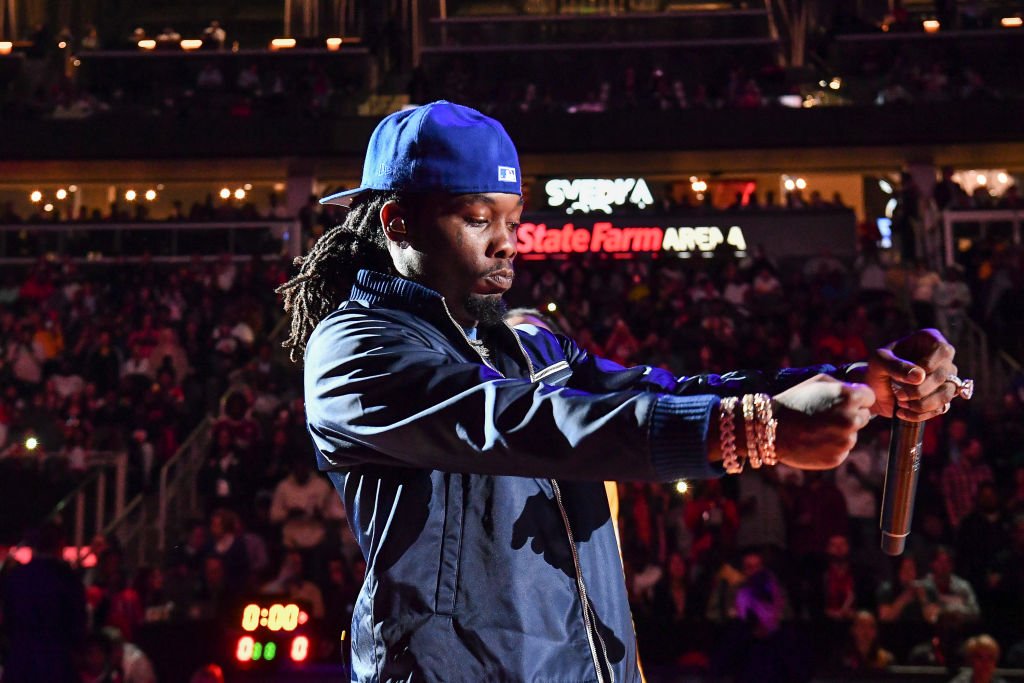 The photo revealed her in a long black top coupled with furry boots as she placed her left foot on the wall and rested her left arm on a tall mirror. This picture thrilled a particular fan who commented:
"You fine, periodt."
Another post showed her rocking long multicolored braids while seated in a hair salon. Her two-slide post showed her in a purple cropped cardigan and jean shorts gushing over her new hairstyle.
Although L'Amour and Offset have ended things, Offset has nothing but love for their adorable daughter. He once flaunted Kalea who wore a mermaid outfit and smiled warmly in the middle of flowers in an adorable photo.
Bronx-born princess Cardi B decided earlier this year that she was filing for a divorce.
Kalea is growing rather quickly as she turned five sometime in March and was celebrated by her father through a lovely two-slide post on Instagram.
Still exploring fatherhood, Offset, who is father to four children, Jordan, Kody, Kalea, and Kulture, expressed gratitude through a picture with all four, thanking God for life, his family, and his beautiful offspring.
Despite the rapper's success in his career, he seemed to mostly have it difficult when it came to his family as he now has three official baby mamas and has his hands full of legal bills with L'Amour asking for more child support.
Although Offset settled down with popular rapper Cardi B, who L'Amour acknowledged had made him grow tremendously, she is still in the middle of a heated custody battle with him.
According to the publication, the rapper had provided limited financial support for his daughter, Kalea, which kick-started a court case filed by L'Amour.
In a bid to receive more child support, L'Amour filed legal documents against the 28-year-old star and hoped that the judge would formalize the payments and rule in her favor.
Things seemed to be going downhill for Offset as Bronx-born princess Cardi B decided last year that she was filing for a divorce after being together for nearly three years. 
Months later, the duo, who is one of the most respected hip-hop couples in the music industry, are now back together and keep flaunting their love on social media for the world to see.