Gladys Knight's 4th Husband William Smiles While Sitting on Santa Claus' Lap in Pre-COVID Photo
William McDowell, legendary singer Gladys Knight's fourth husband, was seen smiling as he sat on Santa Claus' lap in a wholesome pre-COVID snap on his Instagram feed. 
With Christmas just two weeks away, everyone seems to be getting their holiday spirits going. With several posts on social media, the palpable excitement is almost contagious. 
William McDowell is one of the many people anticipating the season. In a recent post on his Instagram feed, the 62-year-old was seen smiling widely as he posed with Santa Claus.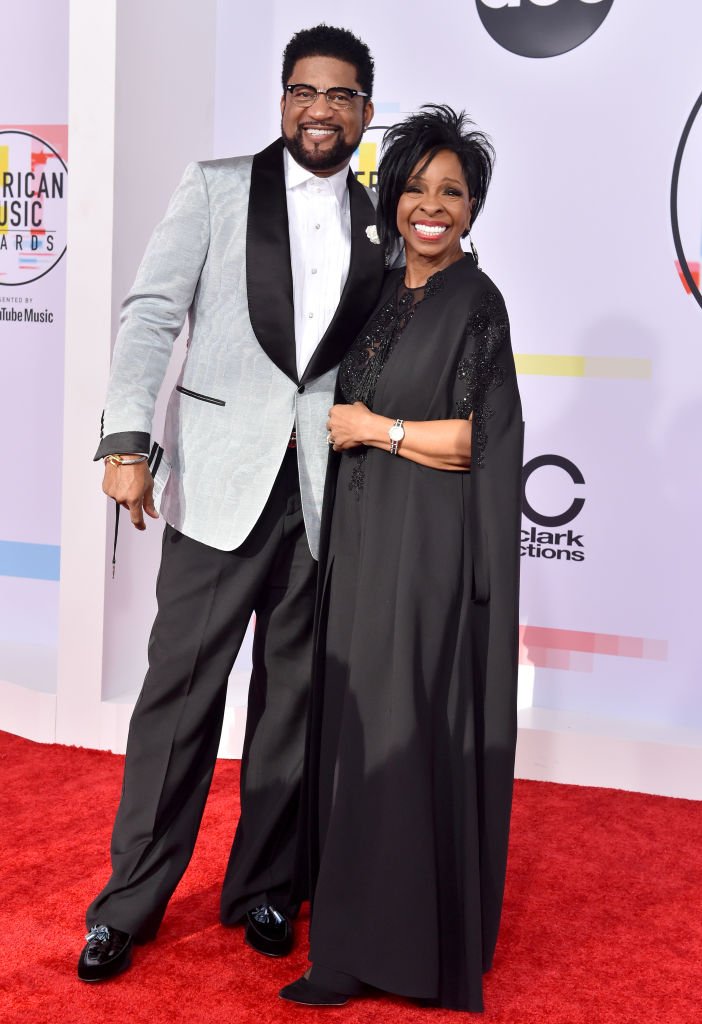 He was simply dressed in a grey hoodie and a dark grey pair of jeans. He combined the casual look with dark-tinted glasses, a matching woolly head warmer, and laced sneakers. 
Santa, on the other hand, was fully clad in his signature costume, except his was a dark shade of maroon, instead of the usual bright red. 
He had a huge smile on his face as McDowell happily sat on his lap. Beneath the shot was the caption: "Merry Christmas the days before covid."
The photo was taken in a bright hall filled and decorated with well-lit Christmas trees. Both Santa and McDowell sat in between two cute trees, a small green table, and a large white teddy bear. 
McDowell is Knight's fourth husband. The pair tied the knot in 2001, and together they have 17 grandchildren and ten great-grandchildren. They also live in North Carolina.
At 2018's pre-Grammy Gala, the then-74-year-old shocked the world when she stepped out looking not a day older than 40.
Knight was previously wed to John Newman, her first husband. After the singer got pregnant at 16, they got married and stayed together between 1960-1973.
The pregnancy, however, resulted in a miscarriage, but they went on to have two more kids. Newman was a drunk and an irresponsible man, so he eventually left the marriage, leaving Knight to take care of the kids.
One year after divorcing him, she married Barry Hankerson, who was also in the music industry. The couple shared a son, Shanga, and eventually called it quits after five years.
Knight's third husband was the motivational speaker Les Brown who she stayed married to for only two years. Four years later, in 2001, she was married to McDowell.
Despite her rocky love life, the soul singer made an unshakable name for herself in the music industry. She was the lead singer for the group Gladys Knight and the Pips and has since dropped several hits.
She is also known for her age-defying looks. At 2018's pre-Grammy Gala, the then-74-year-old shocked the world when she stepped out looking not a day older than 40.
Knight again showed off her good looks when she threw an all-out party at the Vibrato Grill Jazz in Los Angeles to commemorate her 75th birthday last year. Time and age stand no chance against this queen of youth.