Kylie Jenner Looks Trendy in a Massive White Jacket Paired with Matching Bottega Veneta Handbag
Kylie Jenner recently shared a photo of herself rocking a super stylish oversized jacked and matching Bottega Veneta handbag. The ever fashion-forward reality star nailed the cozy winter-chic look.
"Keeping Up With The Kardashians" reality star Kylie Jenner can do no wrong when it comes to fashion. As a trendsetter, any outfit she wears automatically becomes popular with her 202 million Instagram fans.
The beauty recently shared a photo of herself looking cozy enough to defy the cold weather and only captioned it with a snow-white heart emoji.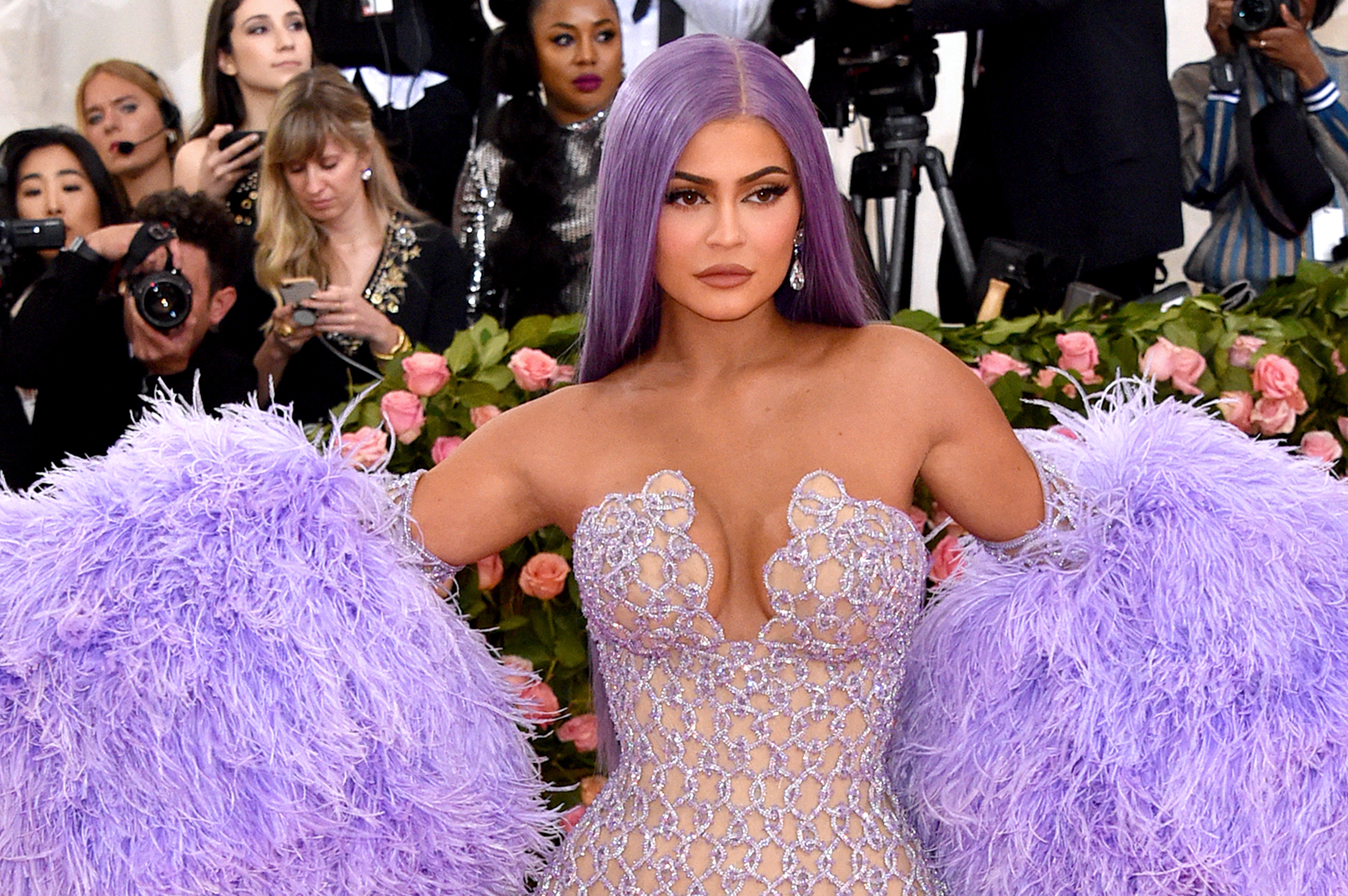 Jenner was pictured outdoors, posing in front of a camel truck jeep that was parked in front of a black and white building. She held a serious look on her face with her eyes covered by a pair of chic white-rimmed sunglasses.
The Kylie Cosmetics CEO looked extra chic in a massive and puffy white jacket with flared collars. Jenner was entirely engulfed in the jacket with only her head and hands visible.
Jenner paired her jacket with a white Bottega Veneta handbag with a large gold chain handle. Her hair was a gorgeous brick red, which accentuated her skin tone and maroon lip.
Fans filled her comments section with heart and flame emojis, while a few had some hilarious comments about the outfit. One follower quipped, "she's wearing a straight-up comforter lol."
Jenner has been showing off her designer wardrobe through the winter holidays, including a beautiful pink two-piece outfit from Dior's 2004 Spring collection.
The monogrammed set, designed by John Galliano, included a pink puffer jacket and matching below-the-knee boots. She paired her vintage look with a white turtleneck top and white mini-skirt.
Jenner also rocked another cute Christian Dior outfit while on vacation at Lake Tahoe. In the Instagram post, the makeup mogul was pictured in a black Dior puffer with a matching bucket hat and ankle boots.
The photo was made even more adorable by the presence of Jenner's daughter, Stormi Scott, who the reality star shares with rapper Travis Scott. Stormi also wore a puffy black jacket and combat boots like her mommy.
As if her outfits weren't already breaking the internet, Jenner sent her fans into a frenzy on December 8 when she changed her hair color from her typical highlighted blonde to a deep burgundy red.
The entrepreneur's fans loved the new hair color, comparing her to "The Little Mermaid's" Ariel, who also rocks long red tresses. As the queen of experimental haircuts, only time will tell what Jenner's next hairstyle will look like.