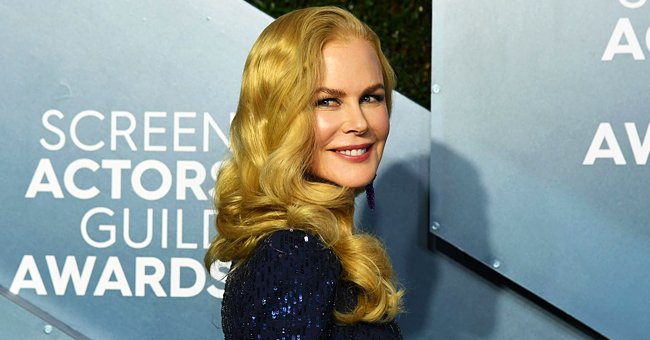 Getty Images
Nicole Kidman Looks Aged-Defying at 53 — Look inside Her Facial Transformations
Nicole Kidman's ever-youthful looks have remained impeccable over decades, even as she ages like fine wine and keeps making exploits in Hollywood. Here is how Kidman keeps her looks refreshing.
Hollywood icon Nicole Kidman is one of those stars who can boast of their age-defying looks as over the years, the "Big Little Lies" actress has kept her figure and gorgeous looks intact.
In recent times, fans attention have been drawn to her looks, particularly after she appeared in the newly minted drama series, "The Undoing" where she plays as a regular alongside Hugh Grant.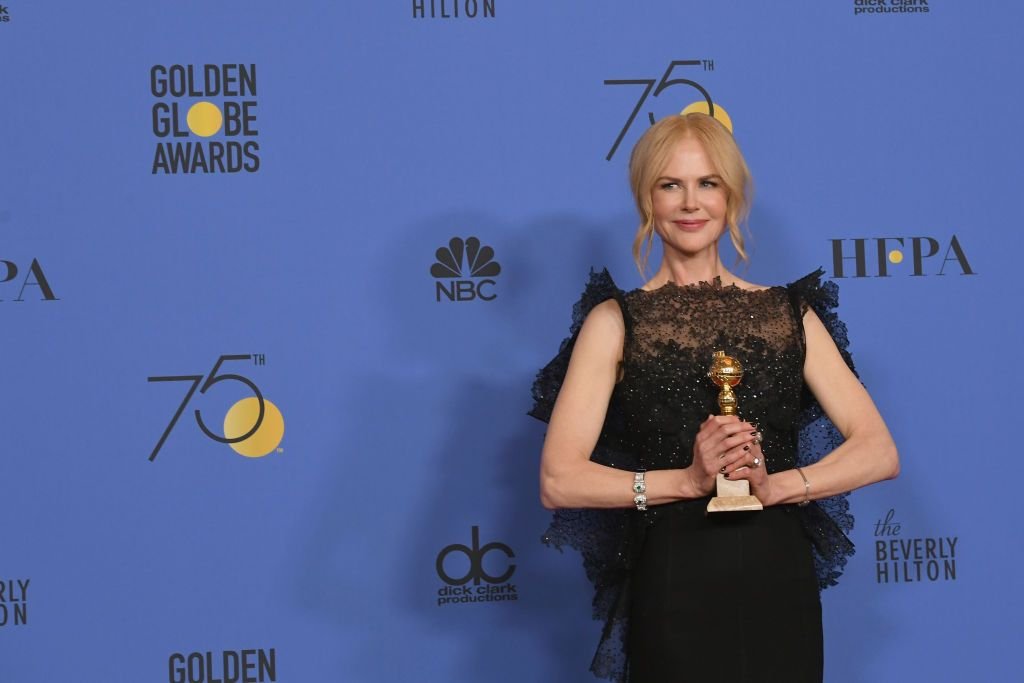 Actor Nicole Kidman poses with the Best Performance by an Actress in a Limited Series or a Motion Picture Made for Television for 'Big Little Lies' in the press room during The 75th Annual Golden Globe Awards at The Beverly Hilton Hotel on January 7, 2018 | Photo: Getty Images
According to some experts who gave suggestions on how Kidman possibly maintained her youthful looks, the star could have had some medical procedures which could be helpful to others as well.
More experts had several theories about [Kidman], presuming that she has had a mini-facelift.
Two acclaimed plastic surgeons, Pam Agullo and and Dr Frank Agullo shared their views on the medical processes, "The Undoing" actress could have undergone.
Pam in her opinion, shared that the award-winning actress' radiant and fresh face could be through getting full face neurotoxin treatments against wrinkles.
The medical expert stated that the "Aquaman" star seems to have more volume on her face and could have applied fat fillers. Pam added in her deductions:
"Her jawline looks more contoured as her lips look like they have been plumped to a beautiful natural shape…"
In his assumptions, Frank noted that the 53-year-old beauty could have had several treatments to her face and neck. He also shared that Kidman's procedures could have included the lifting of sagging skin around the eyes.
A third top surgeon suggested that the blonde bombshell might have augmented her forehead, in between her eyebrow known as the glabella, and her eyes with Botox.
The medical personnel explained that the effect of Botox extends through a period of three months to six months before the muscles begin to pull again and wrinkles would return.
More experts had several theories about the "Batman Forever" star, presuming that she has had a mini-facelift noting that her jawline was so tight. At the same time, her eyebrows seem to have also gotten a lift.
The smoothness of her forehead could also be attributed to Botox. While Kidman keeps up her graceful Hollywood appearance, it is safe to say that her youthful looks are quite impressive.
Please fill in your e-mail so we can share with you our top stories!