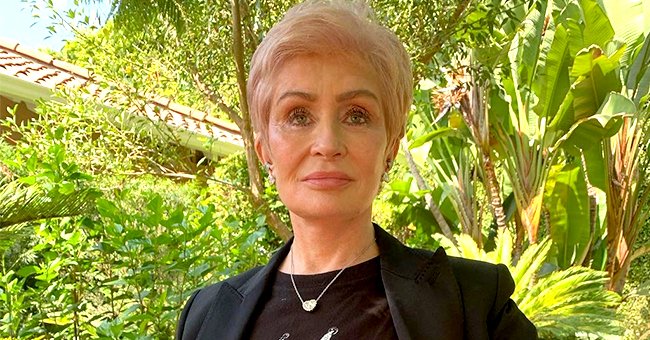 Getty Images
Sharon Osbourne Gets Treated after Spider Bite — Fans Wish 'The View' Co-host a Speedy Recovery

Sharon Osbourne is on the minds of several well-wishers, following a Twitter post announcing the co-host of "The View," was recovering from a spider bite. This, after having to self-quarantine a second time!
CBS, through its "The Talk" Twitter handle, informed its followers on December 9, that one of its co-hosts, Sharon Osbourne suffered a spider bite. She is reportedly in recovery, allaying any fears that the incident was detrimental.
Followers have since commiserated with the former "X factor" judge, with one commentator recounting her own experience. She mentioned being "deathly ill' for 10 days and having a scar to prove it.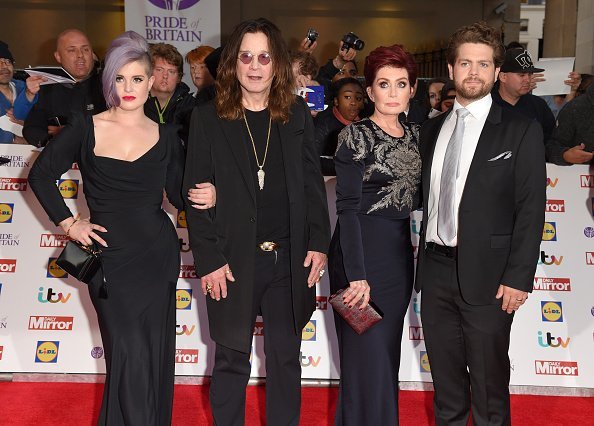 Kelly, Ozzy, Sharon, and Jack Osbourne at The Grosvenor House Hotel on September 28, 2015 in London, England. | Photo: Getty Images
SPIDER BITE REMEDIES
Another follower was ready to dispense some advice, suggesting the 68-year-old apply half a sliced onion onto the bite. By their account, the juice aids in drawing out the venom from the bite. Others had their own remedies on standby, claiming:
"Try oil of oregano directly on the the bite. It really works, though you smell like Italian food cuisine."
Plenty of other fans expressed their prayers for Osbourne, relayed their good wishes, and shared their disdain for the multi-legged creatures. Another commentator joked about this was just a disguised "love bite" from her husband, Ozzy Osbourne.
TWICE QUARANTINED FOR COVID
The spider bite announcement was particularly worrisome, given Osbourne was obligated to quarantine, not once, but twice, after being exposed to the Coronavirus. The first time was in September, followed by a second incident two months later.
Another Osbourne family who's had previous run-ins with a creepy spider is former "Fashion Police" panellist, Kelly Osbourne.
Osbourne's first exposure to the virus occurred at her son, Jack's home. His daughters, Minnie Theodora (3) and Pearl Clementine (8) tested positive after sharing a drink with an employee at his home.
Osbourne announced her second exposure to COVID-19 to her co-hosts and fans of "The Talk" via video call. She explained that an employee stationed at her home, had tested positive for the virus, forcing her into second isolation, revealing:
"Oh lord, well I'm at home today because one of the ladies I work with at home has come down with Covid. So we're all in lockdown. She's doing okay, but can you believe it? This is my second lockdown."
Without revealing any further details, Osborne's co-hosts wished her well, extending their thoughts to her entire family, including her husband, Ozzy.
Another Osbourne family who's had previous run-ins with a creepy spider is former "Fashion Police" panelist, Kelly Osbourne. She was forced to take a trip to the hospital in 2016, after being bitten on the neck by the venomous create.
Not only that, but Kelly's 2016 encounter had been the second of its kind, following an earlier episode when she endured a painful bite to her face.
Since Osbourne's granddaughters tested positive for the novel Coronavirus, it was later revealed that all family members concerned were doing well. According to Jack, one of his daughters showed minor symptoms in the form of a "runny nose."
Even amidst the exposure Osbourne suffered, she revealed that her own test results had come back negative for the virus. She took it upon herself to self-isolate, stressing the importance of remaining safe.
Please fill in your e-mail so we can share with you our top stories!