Tarek El Moussa & Fiancée Heather Rae Young Open up about the First Day They Ever Met
Tarek El Moussa and Heather Rae Young, who became engaged in July, opened up about the first day they ever met in a recent interview with host Amanda Hirsch.
Tarek El Moussa, 39, and Heather Rae Young, 33, discussed the very beginning of their relationship on a recent episode of the Dear Media podcast "Not Skinny But Not Fat."
The "Flip or Flop" star and the "Selling Sunset" realtor confessed to Amanda Hirsch that there was somewhat more to their meet-cute story than they have previously let on.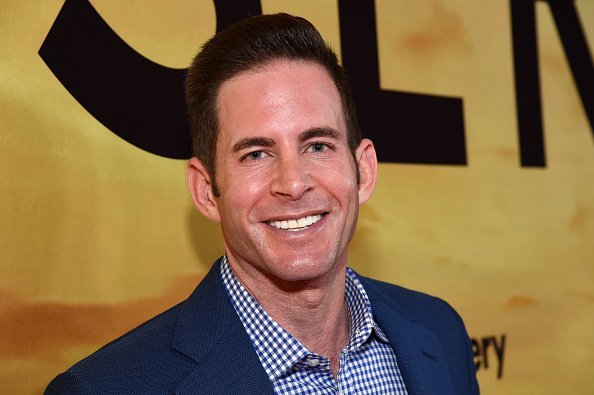 In July 2019, the couple met in person in Newport Beach, California, when Young hopped on El Moussa's boat to see a companion who was on board. El Moussa then asked her out.
However, that was not the first time El Moussa had asked Young out. Months prior, he sent her DMs on Instagram, asking if she would like to go on a date. At the time, Young still had a boyfriend.
El Moussa also forgot about his DMs on Instagram. Only then did he remember when Young told him about it when they met in person. Meanwhile, Young eventually agreed to get dinner with him.
After that, El Moussa and Young have been living happily ever after ever since. According to Young, El Moussa surpassed all her expectations, and that he is the greatest man in the whole world.
Last month, El Moussa shared new details regarding their upcoming wedding.
In August, the couple confirmed their relationship with joint posts on Instagram. El Moussa likewise shared that he had already introduced Young to his children, daughter Taylor and son Brayden.
El Moussa and Young have decided to move in together. In April, the couple started renting a home together in Newport Beach. Five months later, they had bought a home of their own.
Last month, El Moussa shared new details regarding their upcoming wedding. In an episode of PEOPLE's "Reality Check," he said that they have started firming up some of their wedding plans.
When asked where they would get married, El Moussa replied: "I can't confirm where, but it was going to possibly be Catalina Island and it's no longer gonna be Catalina Island, so stay tuned."
In October, Young took to social media to reveal that she has been trying on wedding gowns and rehearsal dinner dresses. She likewise shared that her fiance will have the last say. 
In an interview with Daily Mail Australia in August, Young said that she and El Moussa are committed to a life together and that they are enjoying the process of planning an intimate wedding.