RHOA Star Kandi Burruss' Daughter Riley Sparks Plastic Surgery Rumors — See Her Latest Photo
A photo shared by Kandi Burruss' daughter Riley on Instagram recently had fans wondering if she went under the knife to change her looks.
Riley Burruss, daughter of iconic singer Kandi Burruss, sparked plastic surgery rumors after posting a photo of herself on Instagram on December 6.
Celebrities are constantly under close public scrutiny. Fans quickly take notice of any changes in their idols' looks. Riley, who turned 18 earlier this year, was not spared from this kind of scrutiny.
FANS WONDERED OUT LOUD
The reality star, who has close to 800,000 followers on the social media platform, shared a snap of herself smiling at the camera against an intricately designed wall.
The photo amassed more than 28,000 likes in five days. While many fans admired the teen's beauty, others took to the comment section to share what they noticed. One wrote:
"Did she get some work on her face or is it just me?"

Another fan remarked that Riley looked different and that she looked better before. One fan also chimed in to say that Riley is too young to wear wigs or heavy makeup.
Another anonymous fan said that Riley looked like a totally different person. The comments did not seem to bother Riley as she has not responded to any.
She said that it was a big step for her in her dream of becoming an entertainment lawyer.

TALKING ABOUT HER ESTRANGED DAD
Riley shared the post on the heels of her discussion of her relationship with her estranged dad during the season 13 premiere of "The Real Housewives of Atlanta."
She told her mom and her stepdad, Todd Tucker, that it was time for her father, Russell "Block" Spencer, to pay for her college education at New York University.
CHASING HER DREAM
Back in December 2019, Riley was ecstatic to announce that she is officially part of New York University's class of 2024. She said that the university was her first choice.
She said that it was a big step for her in her dream of becoming an entertainment lawyer. She also expressed her excitement to be in a huge city where there are plenty of opportunities.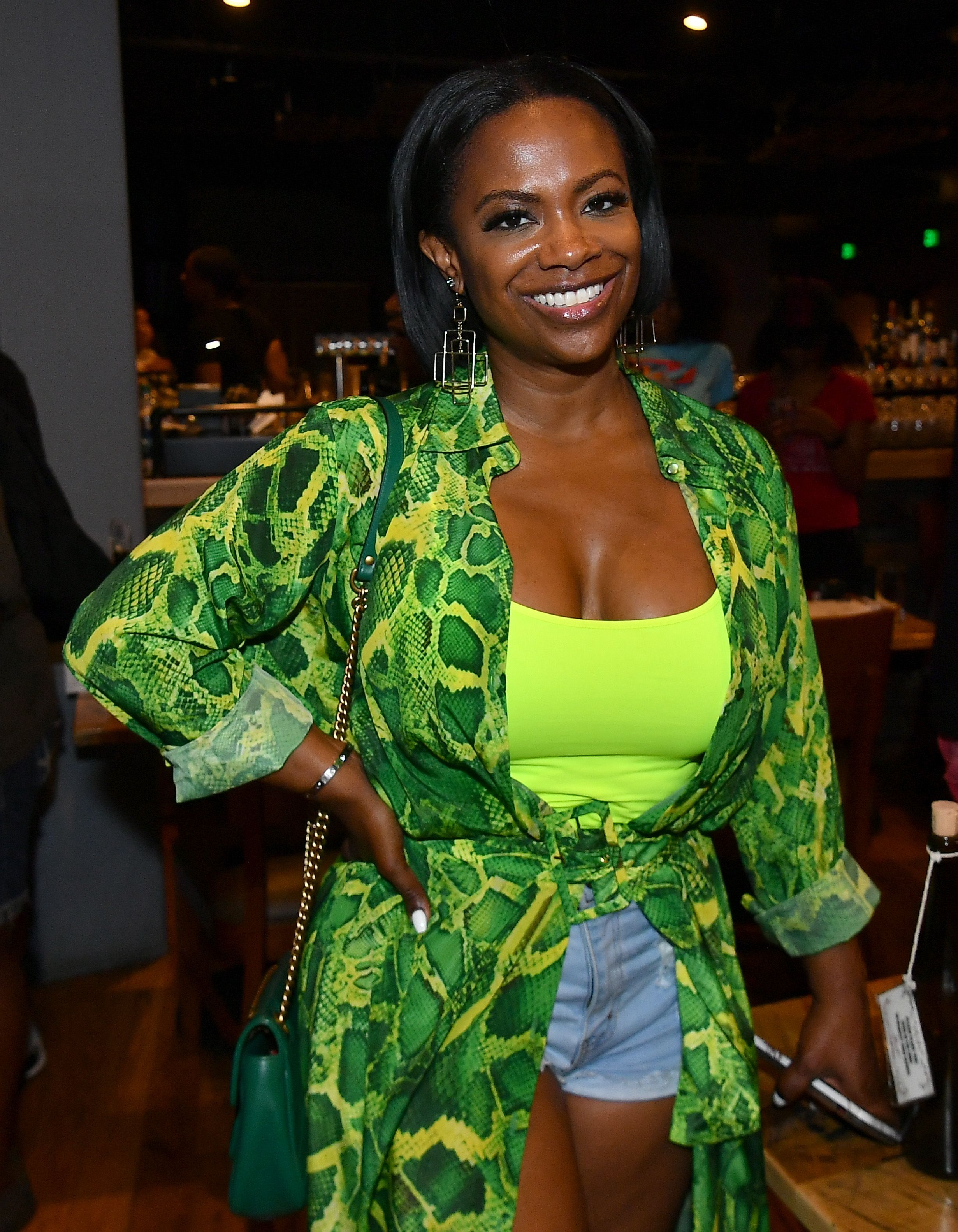 Riley has been wowing fans with her looks. In the past, she posted updates on her fitness journey, which she started in 2018. At one point, she lost 52 pounds.
Like her daughter, Kandi is also keeping tabs on her weight. She earlier revealed that she had gained 20 lbs since May. She said she planned to get back on track by losing 30 lbs.