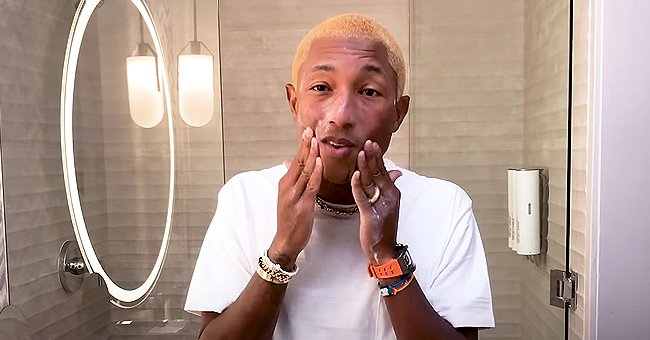 YouTube/GQ
Pharrell Williams Is 47 Looking 17 — Discover His Skincare Routine for Such a Youthful Look
Pharrell Williams has not aged a day since fans met him in the nineties, and the music star shared his skincare routine with fans in a detailed YouTube video. Discover how he has managed to look 17 and 47.
The music industry requires artists to stay in the public eye where looks are always in the spotlight. For music producer Pharrell Williams, he has the face for fame and has the secret to maintain a youthful look.
The "Blurred Lines" singer recently shared his skincare routine with fans, and he had a lot of insight for his male viewers, starting with what skincare is really about.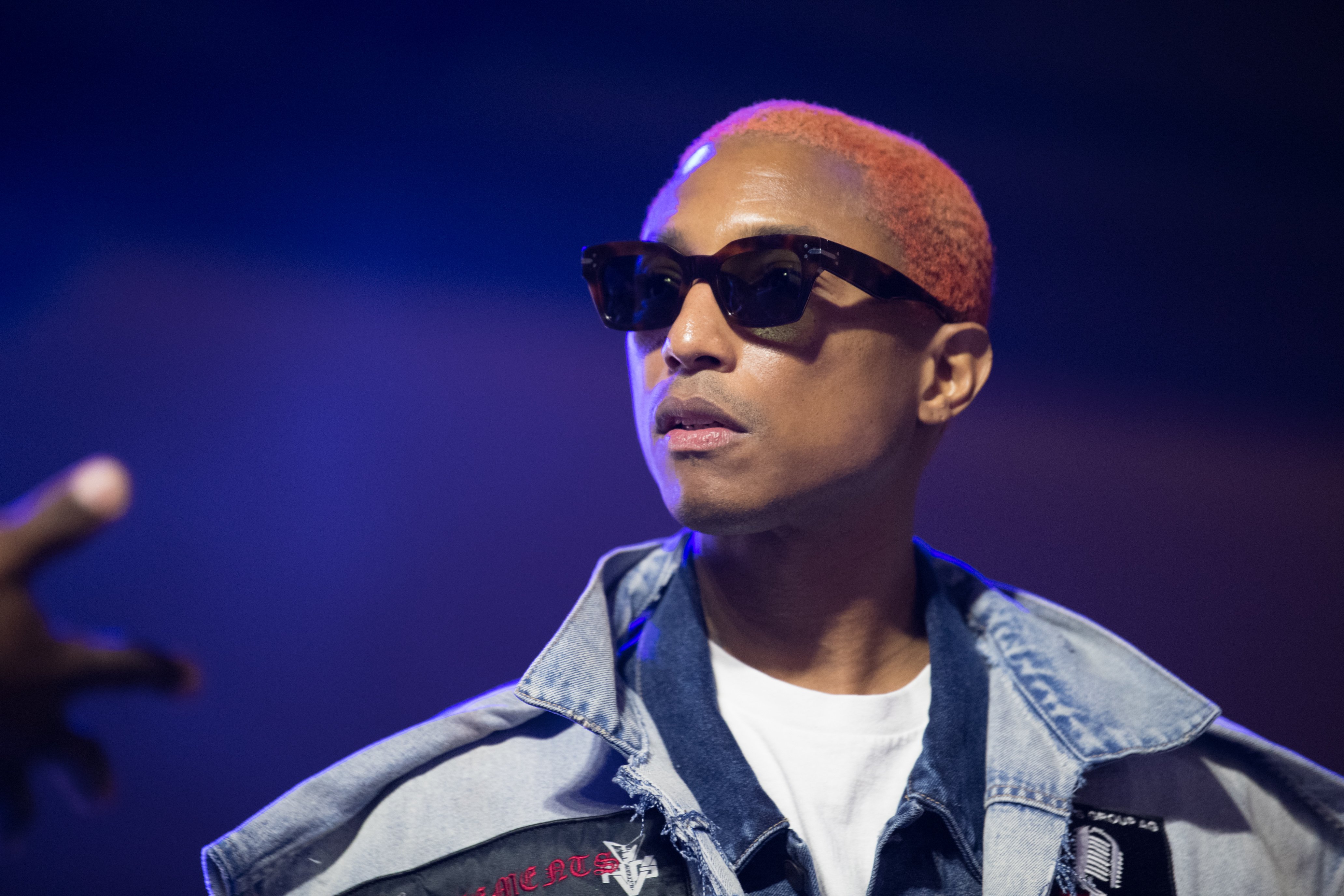 Pharrell Williams at the ComplexCon 2017 on November 5, 2017 in Long Beach, California. | Source: Getty Images
The YouTube video, which was filmed for GQ magazine, featured a blonde-haired Williams in a brightly lit bathroom with circular mirrors with fluorescent lighting along the edges. The singer stood by the sink as he
explained
:
"This is your personality right here. This is your expression of your personality. You gotta take care of it."
The "Frontin" singer referred to his face as he explained his skincare essentials, which included a cleanser, exfoliator, and a moisturizer. Williams uses products from his skincare line, Humanrace.
As the video proceeded, Williams could be seen washing his face with the Humanrace Rice Powder cleanser, followed by the Lotus Enzyme exfoliator, which the singer said rejuvenates his skin.
The last step of the "Despicable Me" composer's routine is the Humidifying cream, which locks in the moisture. The musician also uses other products like Chanel Hydra Beauty lip balm and SPF cream when heading outdoors.
Williams, dressed in a simple white T-shirt and red bottoms, continued answering fans' questions. When asked about what single parents should teach their sons about skincare, he passionately answered:
"Skincare and skin health is not a gender-specific thing. It's a human, hygienic and considerate, courteous thing."
The former "The Voice" coach also recommended drinking plenty of water and taking a 30-minute long Epsom salt bath, which he said makes skin feel like porcelain.
In the course of the video, Williams credited three women for helping him with his skincare routines. The first was supermodel Naomi Campbell, who taught to wash his face in an upward motion.
He also mentioned his dermatologist, Elena Jones, who collaborated with him on the Humanrace skincare line. The singer also mentioned that his wife, Helen Lasichanh, encourages him always to use sunscreen.
Williams and Lasichanh said, "I do" in October 2013. The couple has a 12-year-old son, Rocket Ayer Williams, and triplets, whom they welcomed in January 2017.
Please fill in your e-mail so we can share with you our top stories!